Mo'ne Davis asks Bloomsburg University to reinstate baseball player who insulted her
Mo'ne Davis is just 13 years old, but she has already learned more about forgiveness than the majority of adults.
The Little League pitching sensation said she e-mailed Bloomsburg University President David L. Soltz to ask that the school reinstate baseball player Joey Casselberry, who was booted from the team after sending this tweet on Friday.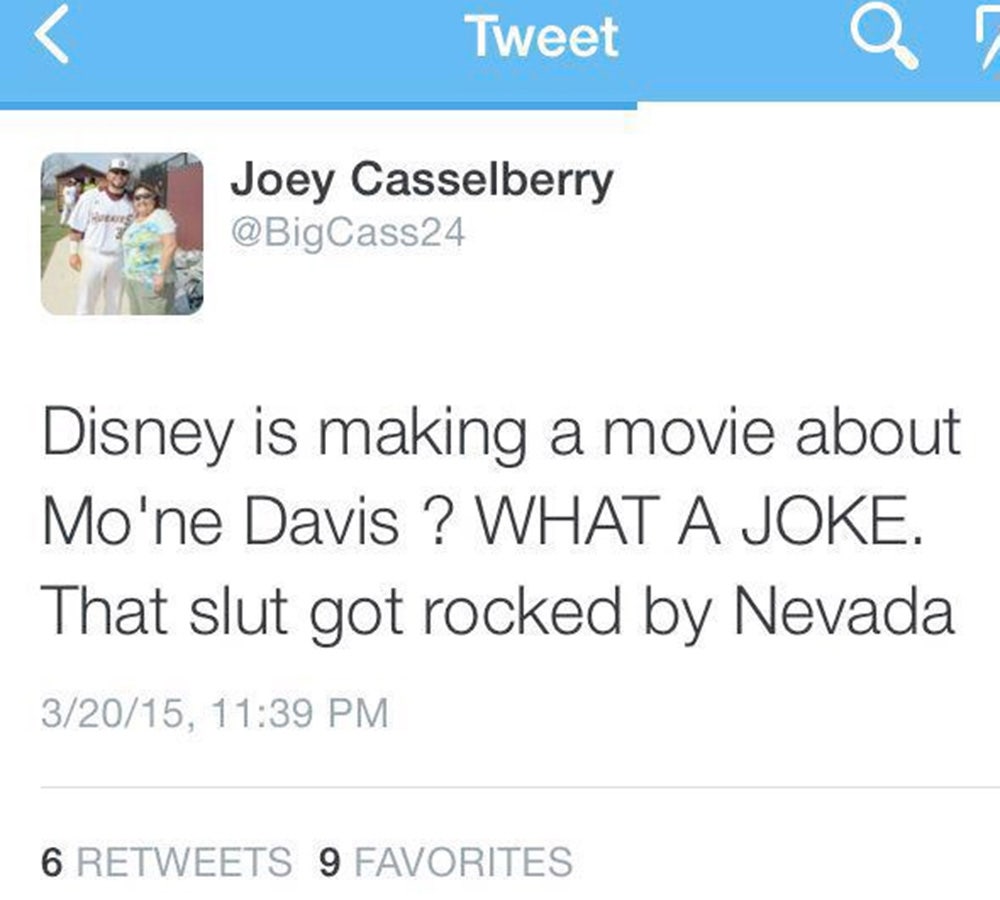 Davis told "SportsCenter" on Monday, "Everyone makes mistakes and everyone deserves a second chance. I know he didn't mean in that type of way. I know people get tired of seeing me on TV, but you just gotta think about what you're doing before you actually do it. I know right now he's really hurt and I know how hard he worked just to get to where he is right now. I was hurt on my part, but he's hurt even more."
Despite Davis' plea, TMZ reports that Bloomsburg has said it will not reinstate Casselberry.