The most entertaining player for all 10 MLB playoffs teams
If the 2014 MLB postseason is any indication, the games themselves will be action-packed and drama-filled enough this year without the theater provided by quirky baseball players. After all, the Royals are back in it.
Of course, baseball players are pretty integral to baseball games, so we'll get to watch lots of characters as the teams fight for the World Series title. And by the way, this year's champion will be a new one yet again as the non-repeat streak extends to 15 seasons beginning with the Diamondbacks in 2001.
This year's contenders include five teams that did not reach the 2014 postseason, so there's a lot of new faces. As far as defining "entertaining" in this context, well, it's pretty subjective, but we leaned comical with some attention to athletic prowess. Without further ado, let's take a look at one for each team.
AMERICAN LEAGUE
Toronto Blue Jays: Munenori Kawasaki
Kawasaki is a human ray of sunshine who happens to play baseball. From his dugout dancing to his bizarre pregame stretching routine to his humorous interviews, there's so much to love about the 32-year-old utility infielder. His mere presence alone is worth the roster spot.
New York Yankees: Dellin Betances
Betances is a Randy Johnson-sized monster — but thicker — at 6-foot-8 and 265 pounds. Born and raised in New York City and a Yankees fan growing up, the two-time All-Star relief pitcher was in the stands at age 10 when David Wells threw his perfect game and said playing in pinstripes and the opportunity to play alongside Jeter during his farewell tour was like living every kid's dream.
He makes opposing batters look silly, so that's fun to watch, and he has a good sense of humor, too:
Kansas City Royals: Salvador Perez
He's the catcher by trade but a team prankster and videographer by passion. Here's a compilation of the Instagram videos he's produced:
Texas Rangers: Derek Holland
It's tempting to take best friends forever Adrian Beltre/Elvis Andrus but we had to come back to starting pitcher Derek Holland, a pleasantly weird dude who goes by "Dutch Oven" on his social media accounts.
The lefty is always a great interview and a man of several (if not many) impressions including this one of Arnold Schwarzenegger:
Plus he hangs out with Wild Thing:
Houston Astros: Jose Altuve
The 2014 AL batting champ notched another 200 hits this season as one half of the potent Astros middle infield with rookie Carlos Correa. In addition to a stellar 4.5 WAR this season, Altuve's HUG (huggability rating) continues to lead the league. Take a look:
NATIONAL LEAGUE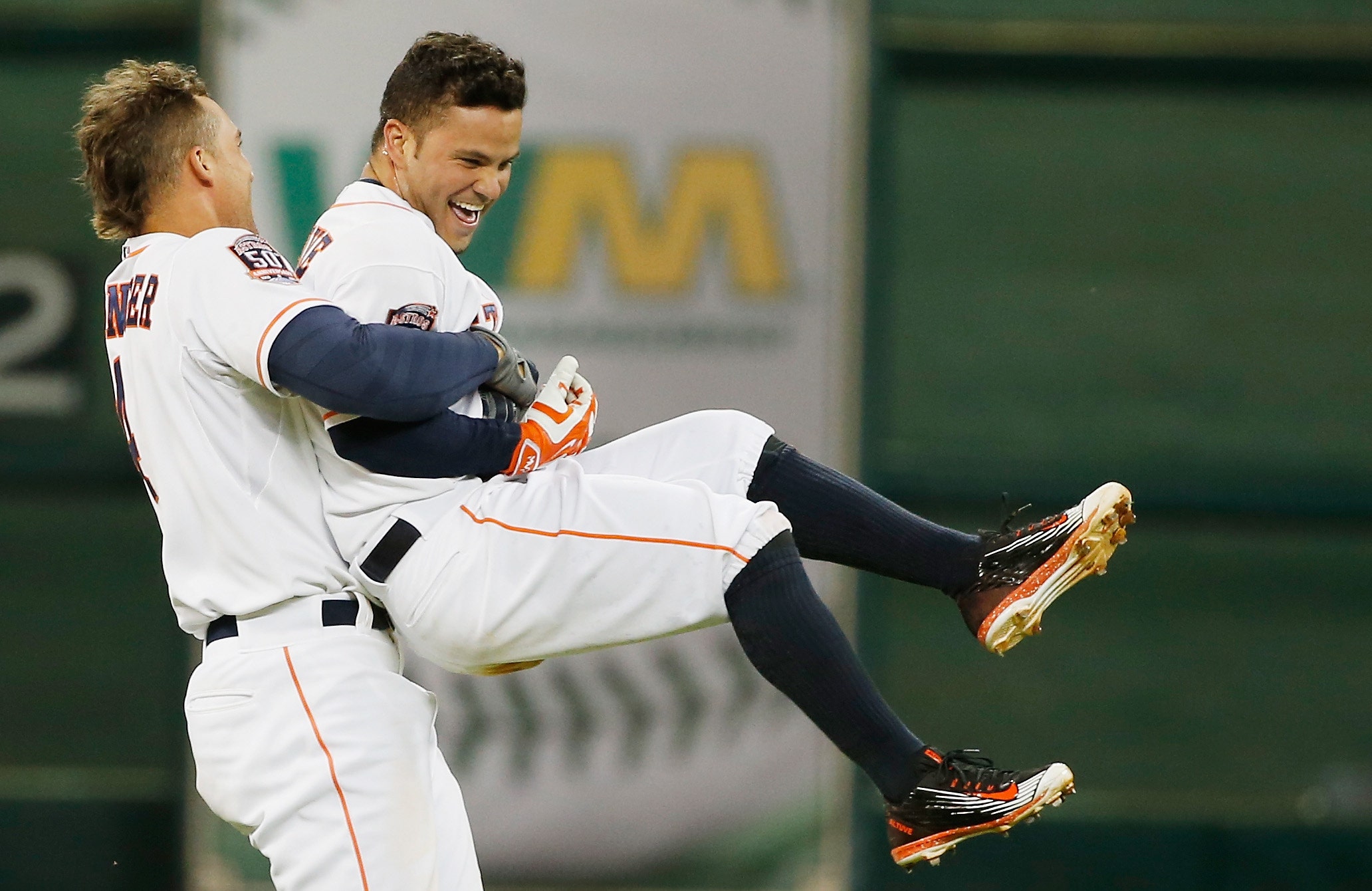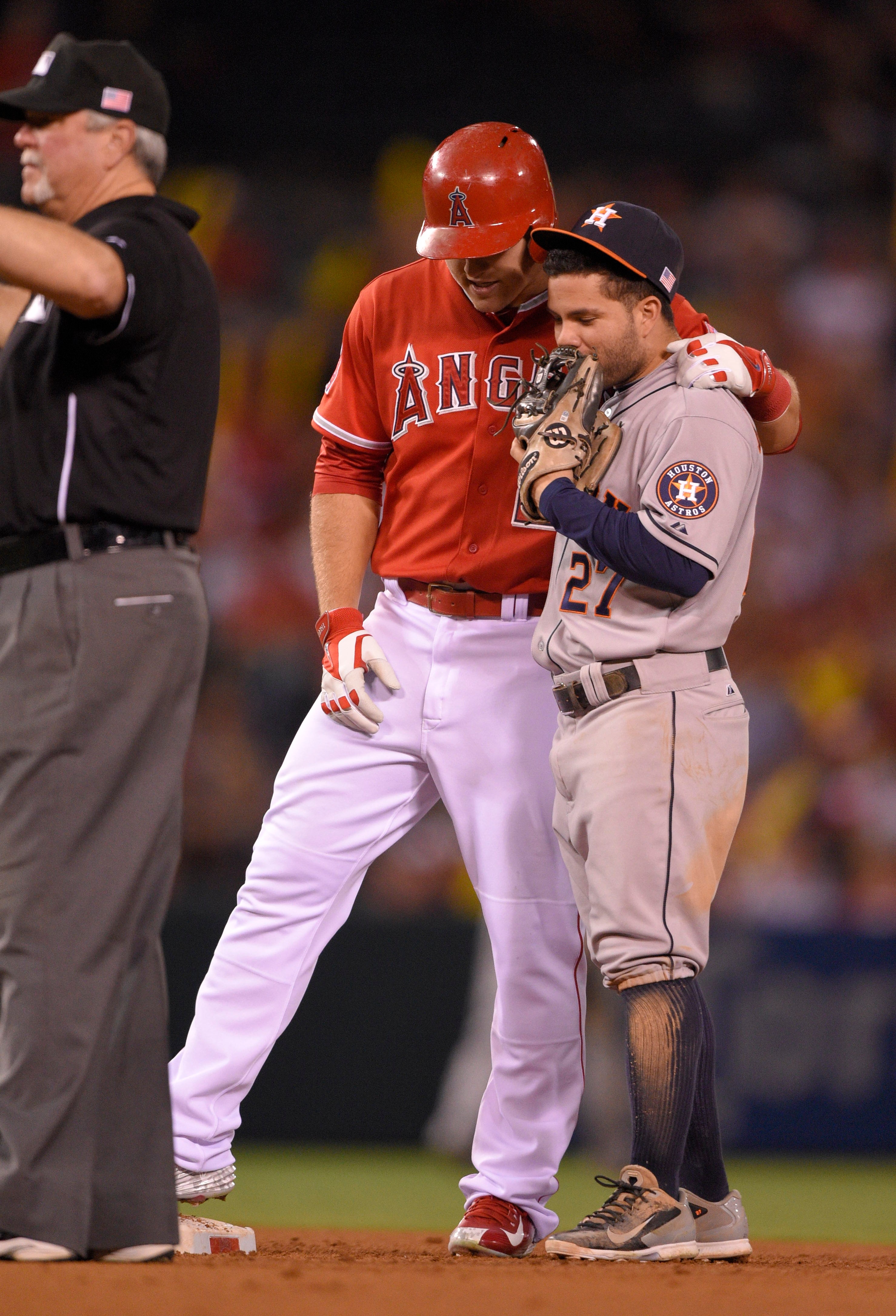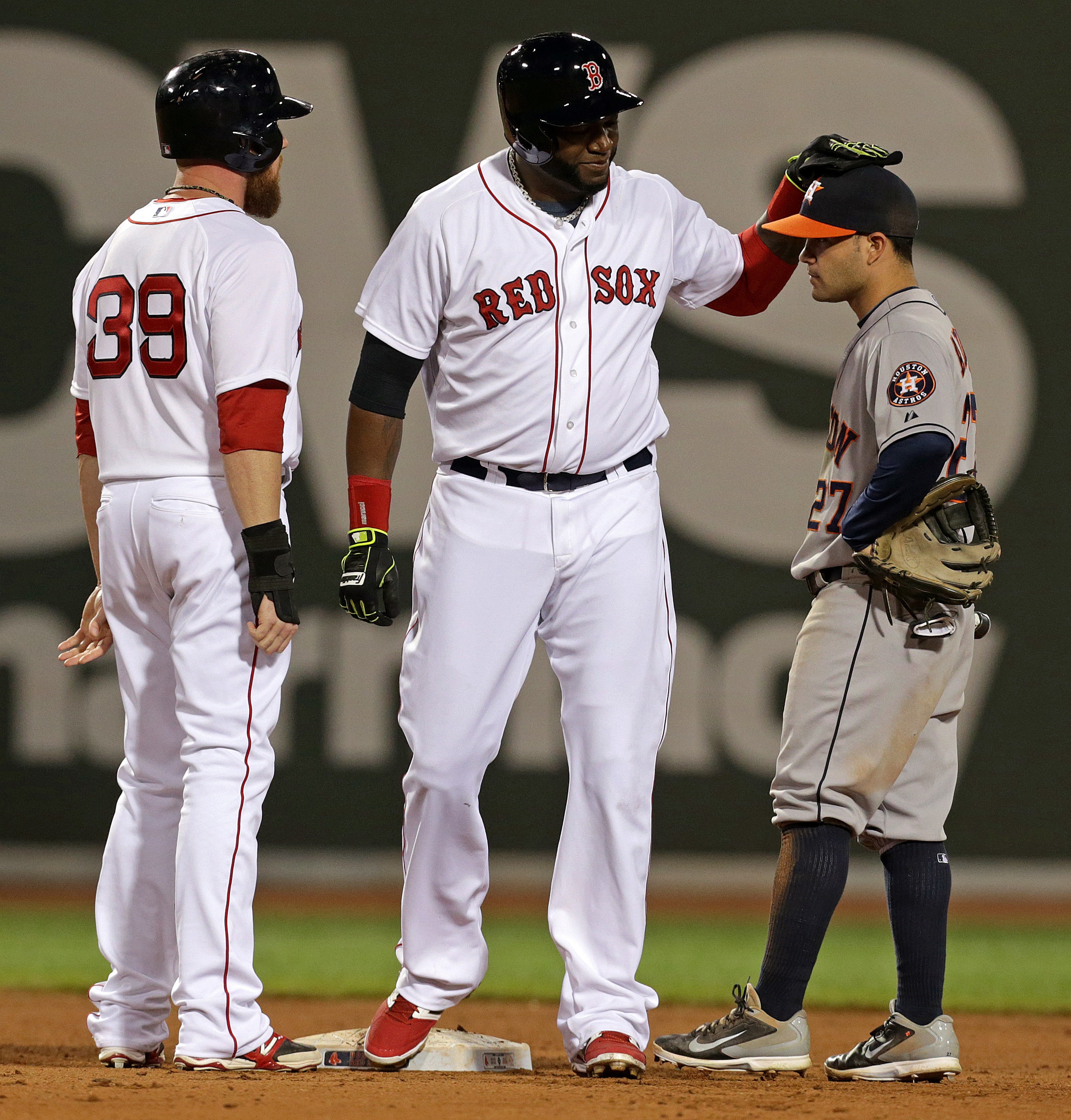 One of the greatest trade-deadline acquisitions ever, the power-hitting and dart-throwing left fielder brought a jolt to the batter's box and . . . a little neon parakeet.
Mets fans are hoping it's not until November that their avian friend has to fly home for winter.
St. Louis Cardinals: Fredbird
#RallyParakeet close up pic.twitter.com/SXW53tSH4X

— SportsNet New York (@SNYtv) August 13, 2015
Yoenis Cespedes said he wore his yellow armband because "I knew there was a bird on the field and I wanted to look like the bird." #Mets

— Anthony DiComo (@AnthonyDiComo) August 13, 2015
Pittsburgh Pirates: Jung-ho Kang
Unfortunately the South Korean native and growing fan favorite was forced out of action for the remainder of the 2015 season, his first in MLB, with a torn meniscus and fractured left tibia. But the confident, fun-loving 28-year-old third baseman/shortstop will be back to his teammates' delight. Watch Kang in action during a rain delay this season:
And over to my colleague Andy Nesbitt for a bit more about Kang:
Chicago Cubs: Anthony Rizzo
Also a guy who does this:
Los Angeles Dodgers: Zack Greinke
His humor may not be outwardly apparent to the fan but everyone around the Dodgers co-ace seems to have a story about Greinke doing or saying something Greinke-like. He's a baseball brain, he's blunt and his brand of humor is either unintentional or very dry.
.@ARizzo44 didn't homer today, but he did steal someone's snack again. pic.twitter.com/gGooqBjgOs

— Chicago Cubs (@Cubs) August 2, 2015
Here's a few entertaining bits about the righty:
Finally, there's this one from Joe Posnanski about Greinke's days with the Royals in 2007, specifically a conversation he had with Alex Gordon who was struggling badly at the time:
"Alex," he said, and he pointed to the video room. "Follow me. I want to show you something."
So Gordon was pretty excited when Greinke called him into the video room. He figured that Greinke must have found something in his swing, something small, some little flaw that he could fix and it would turn his entire season around. He followed Greinke to to the monitor. Greinke turned it on.
Zack Greinke–brutally honest teammate. http://t.co/2AtMNn9mHH pic.twitter.com/ccnJMqHcKu

— Rob Friedman (@PitchingNinja) August 18, 2015
Speaking of Grienke, this passage from @molly_knight's The Best Team Money Can Buy is amazing: pic.twitter.com/ibAOwIAgQC

— Ryan Cortes (@Ryan_Cortes) September 29, 2015
"Do more of that," Zack said.