MLB fans in uproar over free-pizza promotion gone wrong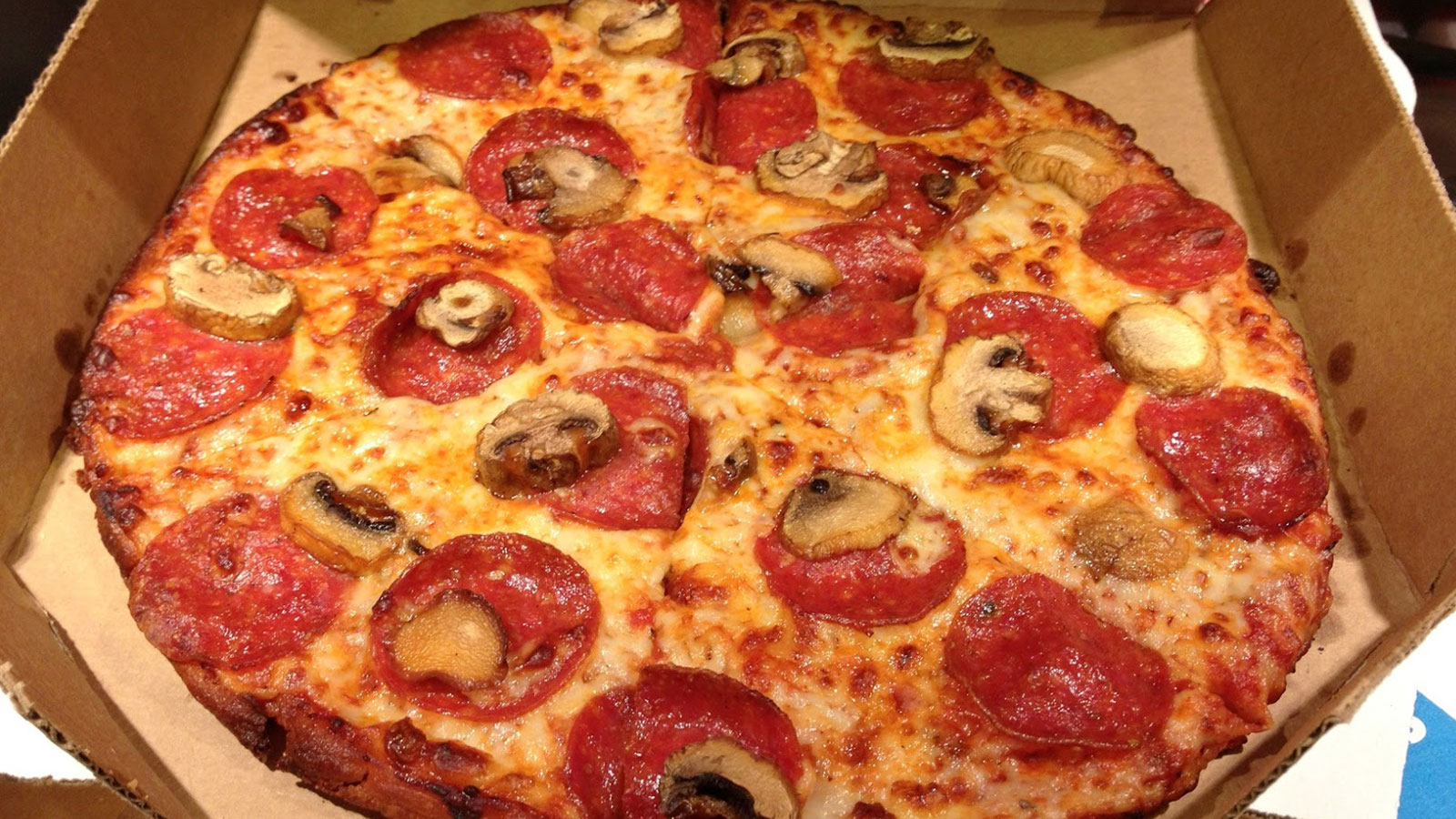 Don't mess with sports fans when it comes to pizza.
Especially free pizza.
Major League Baseball and Domino's teamed up for a promotion to give away 20,000 free pizzas to people who have an MLB.com account after the first and second no-hitters of the 2014 regular season.
With Dodgers pitcher Josh Beckett hurling the first no-no of the year Sunday, Tuesday was the day to log on to MLB.com and get your free pizza. There was only one problem: The site couldn't handle all the traffic, and some people were left pizza-less.
This, OF COURSE, led to fans voicing their displeasure on Twitter, which then led to the hashtag #DomiNoNo trending during the afternoon.
This is what oppression looks like. #YesAllPizza #DomiNoNo pic.twitter.com/lo96HxLfOl

— PlayItBogart (@PlayItBogart) May 27, 2014
Did I like u get #dominono (ed?) stay tuned while bud selig laughs at all of us pic.twitter.com/RjInF68QqK

— Bman (@brianbman3) May 27, 2014
I officially got dominonoed. No pizza for me. #DomiNoNo @MLB @dominos pic.twitter.com/PI8ZuAJ7jn

— Jackie (@YourOnlyJackie) May 27, 2014
THE MLB SITE KEEPS CRASHING AND I CAN'T GET MY FREE PIZZA. THANKS OBAMA.

— myjah (@KirbysLeftEye) May 27, 2014
just got no-no'ed by @dominos. feel like chase utley watching a medium two topping pizza down the middle for the final out. #dominono @MLB

— katie burroughs (@katieyuko) May 27, 2014
@mlb @dominos I never thought it would be easier to throw a no hitter than to give away free pizzas #dominono #error

— dave perek (@daveperek) May 27, 2014
@littlecaesars owner Mike Ilitch pours money into one of MLB's best teams, the Tigers, while #DomiNoNo can't manage to give away free pizza.

— Matt Watson (@Matt_Watson_) May 27, 2014
Don't go #dominono ing my heart, no pizza though I tried, oh honey now I hate baseball, it's built on a throne of lies

— Rev. Adam T (@DaddyFatSax14) May 27, 2014
@dominos and @mlb appear to have taken a page out of the http://t.co/pxRYdcQNMg roll-out. #dominono has been a #dominogo.

— Dan Patrick Traynor (@danielptraynor) May 27, 2014
Whelp the free pan pizza @dominos @MLB was a BUST #DomiNoNo #EpicFail where's Dikembe Mutombo when you need him #NoNo pic.twitter.com/0hi0SzWMQE

— Coming Soon (@NikaLuxeMedia) May 27, 2014