Misinterpreted tweet leads to hilarious question from Brandon McCarthy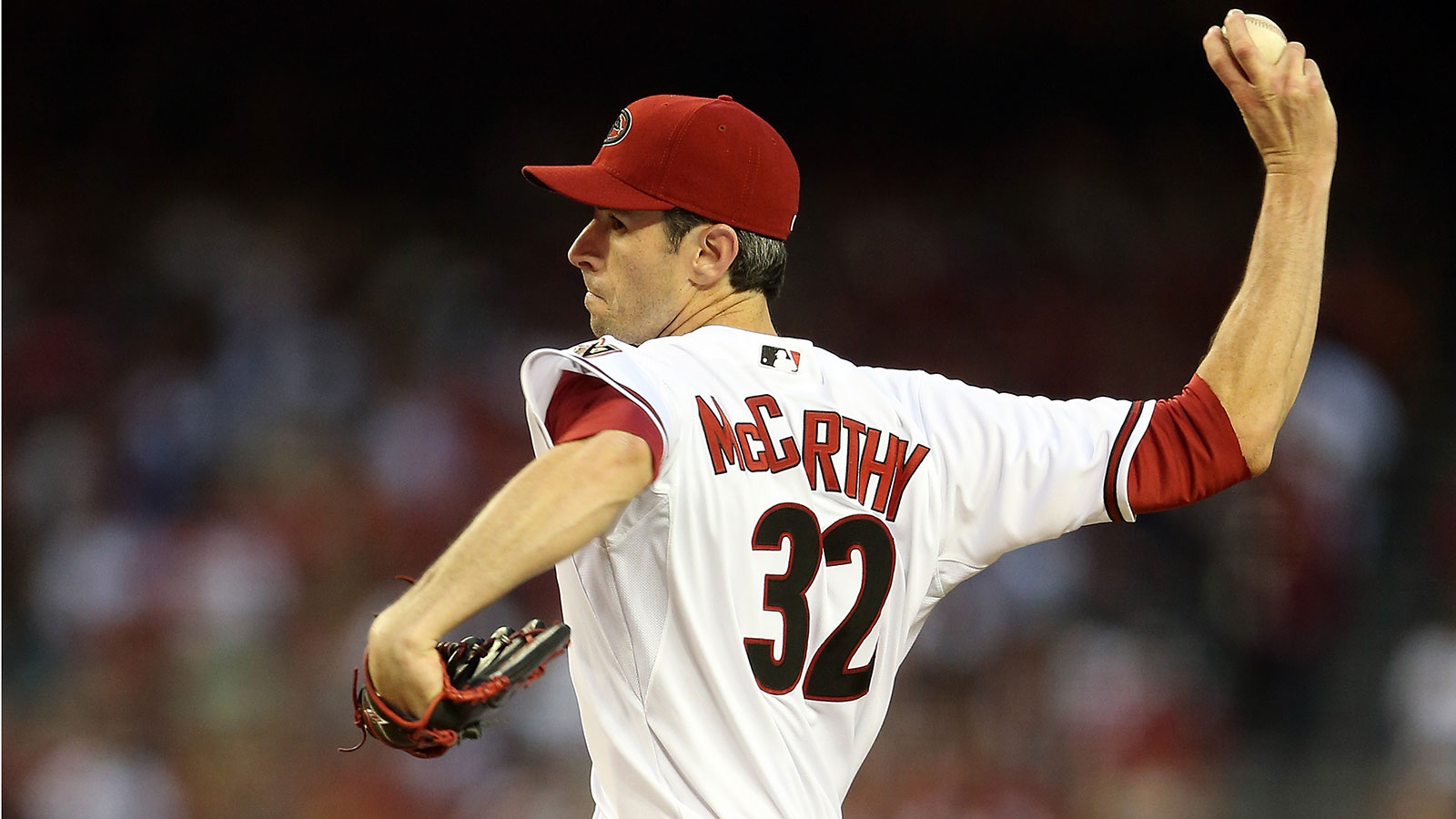 It's pretty much common knowledge that Diamondbacks pitcher Brandon McCarthy is one of the best people to follow on Twitter.
One of the things that makes McCarthy great is his sarcastic sense of humor.
However, not everyone on Twitter is quick to pick up on this on all the time.
Unfortunately for McCarthy, this was the case on Tuesday afternoon after NBA commissioner Adam Silver banned Clippers owner Donald Sterling for life.
We will try to explain.
McCarthy retweeted this tweet by former Braves pitcher Mark Wohlers.
I'm off to search for the First Amendment. Hopefully it's around here somewhere. Be back soon #fingerscrossed

— Mark Wohlers (@MarkWohlers) April 29, 2014
McCarthy quickly followed that up with his own tweet.
right, so today has basically become Christmas for people who have no understanding of what the first amendment is.

— Brandon McCarthy (@BMcCarthy32) April 29, 2014
However, many people did not get that McCarthy was mocking Wohlers. The First Amendment — which protects citizens' freedom of speech from government persecution — does not apply to private organizations like the NBA. McCarthy's comment led to many people going off on him. Here's a very small sample:
@BMcCarthy32 if you were intelligent, you wouldn't post a borderline comment today. You're disgusting!

— B. (@TorontoBrent) April 29, 2014
@BMcCarthy32 RACIST

— No More HalfMeasures (@Ollie38) April 29, 2014
If @BMcCarthy32 took half the time he spends on twitter and instead worked on his pitching, maybe he wouldn't be 0-5 with a +5 ERA

— Carson Butts (@thebuc76) April 29, 2014
McCarthy then tried to explain that his tweet was in reference to Wohlers not being able to differentiate between the NBA and the government. This then led to the people who did not like Silver's ruling to go after McCarthy.
and now my mentions are like Christmas for people who didn't understand my point

— Brandon McCarthy (@BMcCarthy32) April 29, 2014
I'm being vilified because people didn't understand what I meant, but I'm more offended at the people who didn't understand & agreed w/ it.

— Brandon McCarthy (@BMcCarthy32) April 29, 2014
Of course, the beauty of people not getting McCarthy's point is that it led to more brilliance from McCarthy, who closed like Mariano Rivera.
Sure getting all these twitter followers because I almost died was nice, but did it come at a price?

— Brandon McCarthy (@BMcCarthy32) April 29, 2014