Miami Heat players dress in costume, do karaoke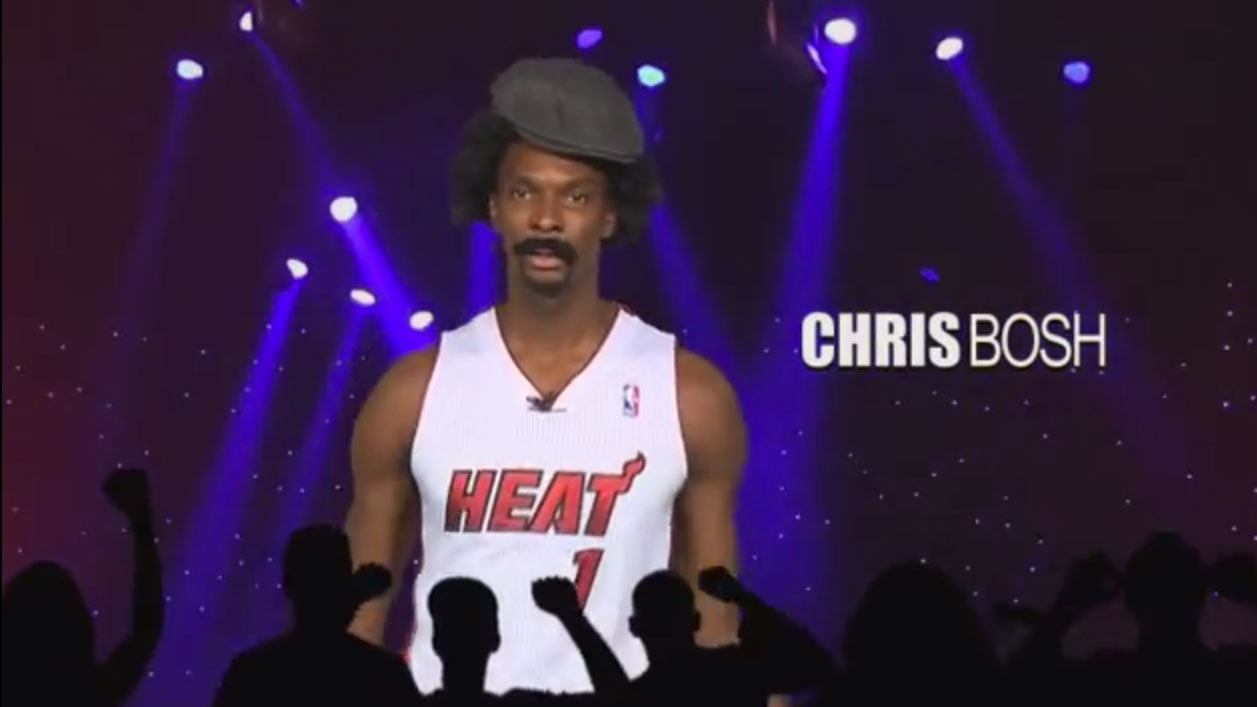 Each year, Shane Battier hosts a karaoke charity event – "Battioke," to be exact.
This year, the Heat forward made a must-see promo video for the function.
In addition to Battier rocking a baby-blue tuxedo, we're also treated to several Heat players singing while wearing various wigs and hats.
Chris Bosh, in mustache, performing "Ain't No Mountain High Enough" is our personal favorite. We also give Battier major props for his song selection.