MGM's legendary Lion's Share slot machine that finally paid jackpot will be retired
After about 15 years and millions of spins, Las Vegas MGM Grand's "Lion's Share" progressive slot machine will sail into retirement after paying a massive $2.4 million jackpot to Walter and Linda Misco of New Hampshire.
Around 11 p.m. Friday, Walter Misco eyed the machine on the way back to his room and, to his surprise, found it unoccupied. Owing to the size of the jackpot that's continued to grow over nearly two decades, and the attention the stubborn machine has drawn, the machine is almost always in use — often with a line.
Misco pulled $100 from his pocket and spun about 15 times, when lightning struck and the three lions aligned.
"Everyone was in a state of shock when we heard the jackpot hit," Justin Andrews, MGM's executive director of slots, told The Buzzer. "We have a lot of employees who've been here 20 years, who've seen people playing every day, worked on it to keep it running. Everyone just wanted to see the symbols lined up."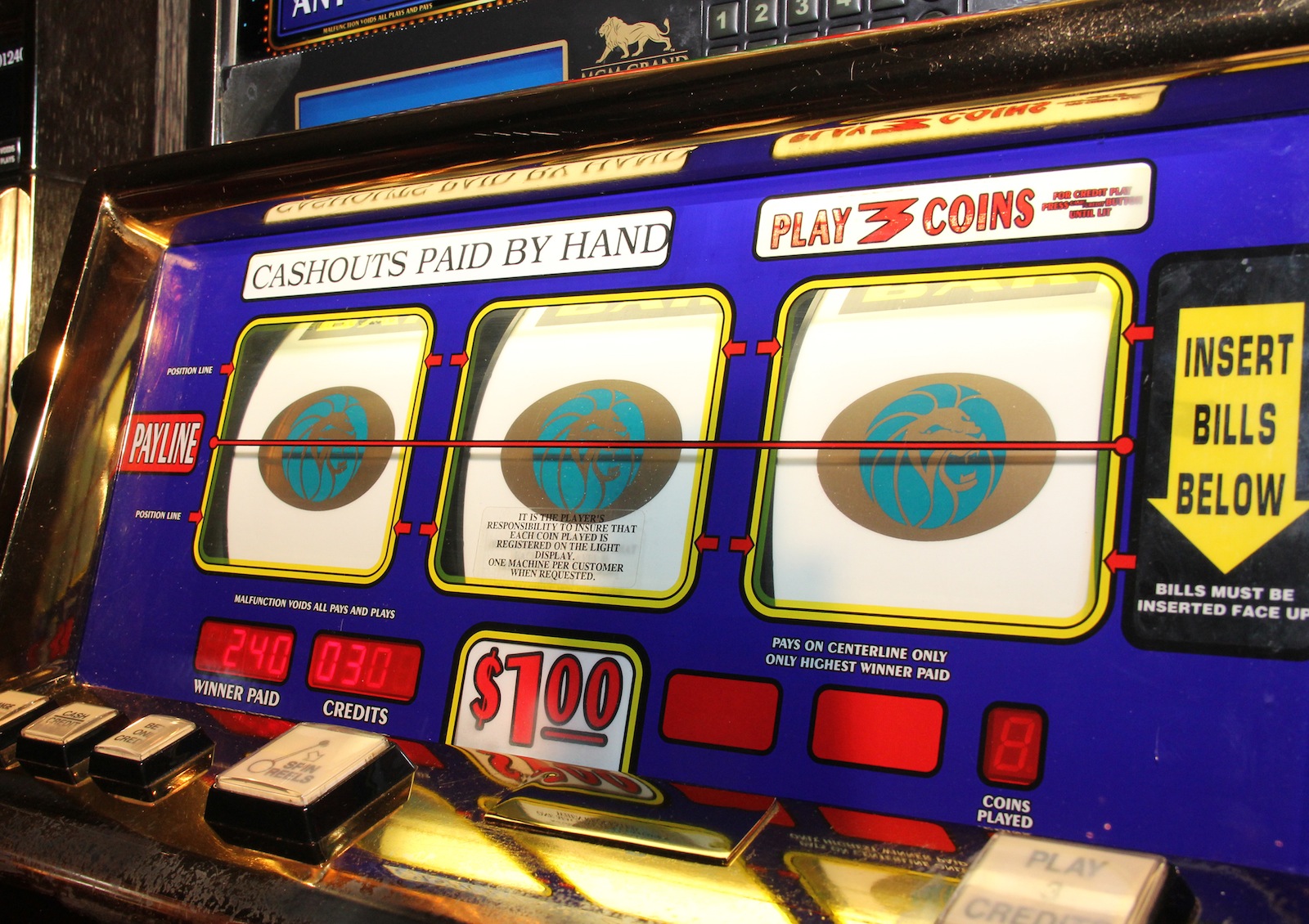 The machine is the last of its kind. Originally it had 49 brother and sister devices, but thanks to a lack of popularity, the MGM removed all but this last one, in favor of more modern machines.
"We had to cannibalize some of the other originals to keep this one running," Andrews said.
The Lion's Share machine built a following at the casino and online — it's got a dedicated Twitter and Facebook account — as a result of its lengthy holdout. Andrews explained that the casino expected the jackpot to take some time. The machine was designed to be linked to a host of other games that feed into the same central jackpot; when the other linked machines disappeared with only one person playing for the jackpot at a time, odds increased that machine would be dug in for a while.
Since Misco spun the Lion's Share for the last time, it's been locked up with its three symbols showing for photo ops.
"It's 20 years old and we did everything we could do to keep it up and running" Andrews said. "I think it's time for retirement."