Metta World Peace, Kenyon Martin get in fight over pasta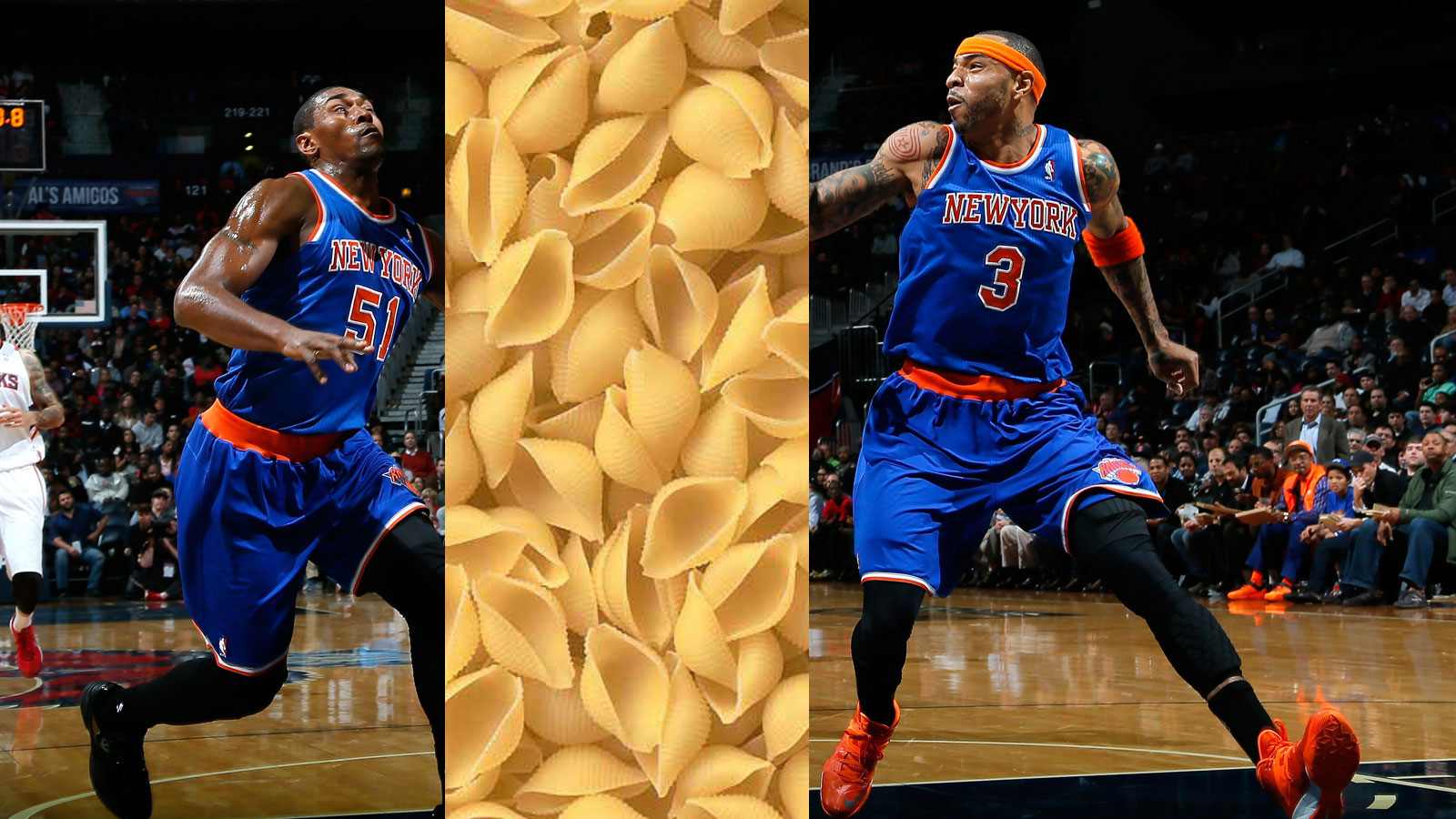 The Knicks are a team divided by pasta. Not only is New York's chemistry on the court a complete disaster (Hello, 3-13 start!), but they can't even get along in the locker room while discussing the merits of macaroni.
According the New York Daily News, Kenyon Martin and Metta World Peace got into a not-so-peaceful fight on Sunday when they argued about shell pasta versus elbow pasta.
"We were eating pasta. He had elbow pasta, I had shell pasta, and I told him how my shell pasta is better than his elbow pasta. And he was pretty upset about that. He loves elbow pasta, but I disagree, I think shell pasta is better. I don't care. I will stand by that. Shell pasta."
If that's not the quote of 2013, the Buzzer does not know what is.
(Hat Tip: Ball Don't Lie)