Mets' Harvey celebrates anniversary of surgery with middle finger photo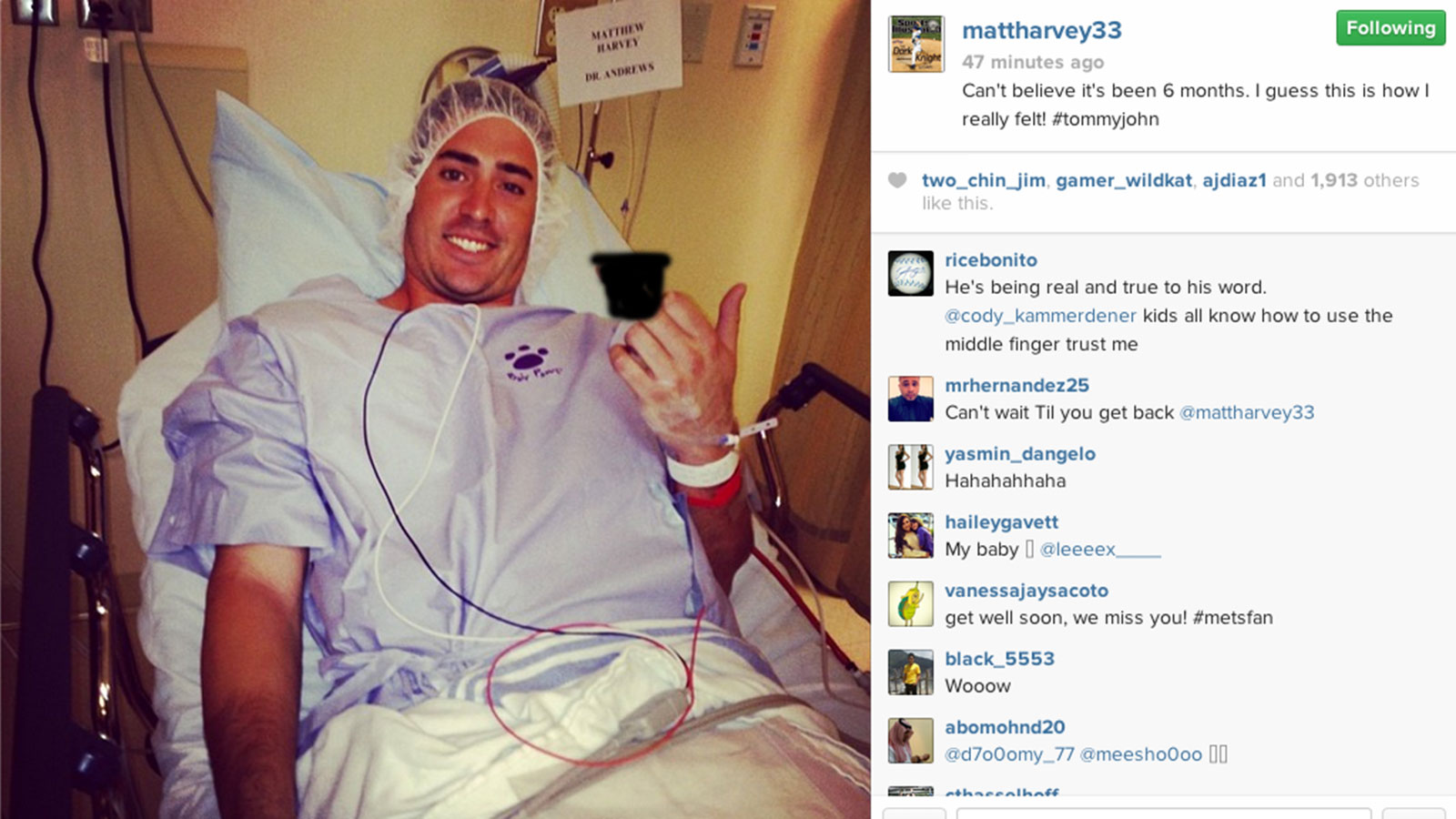 Mets pitcher Matt Harvey marked the six-month anniversary of having Tommy John surgery by sharing this photo on Twitter and Instagram.
For some reason, Harvey deleted the tweet (and later his entire Twitter account), but the picture still lives on Instagram.
Was the middle finger for whoever took the picture? Was it for having to undergo surgery? Was it for Tommy John?
Who knows.