Matt Harvey talks middle finger, Twitter, tabloid life and more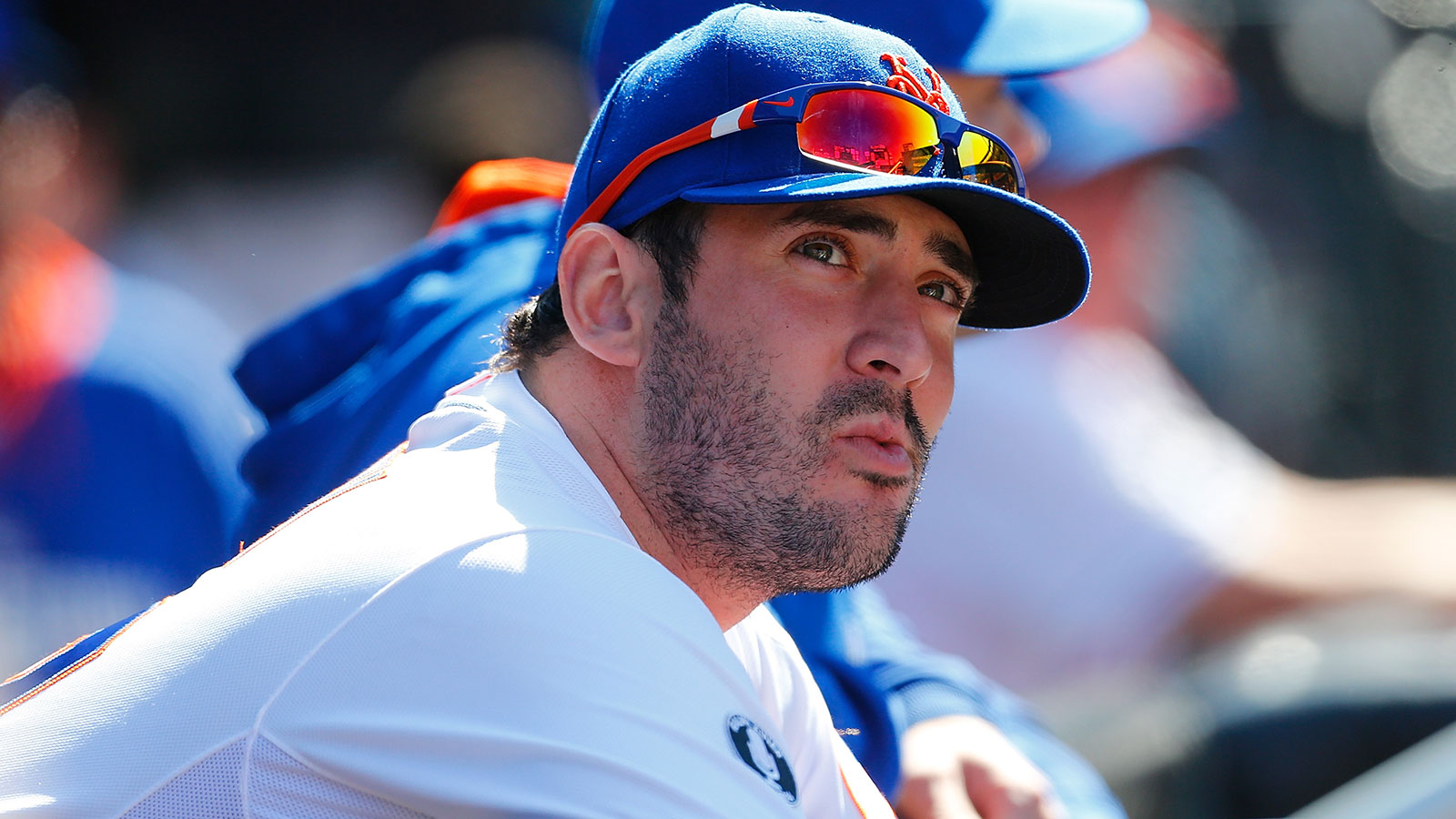 The Buzzer briefly spoke to New York Mets pitcher Matt Harvey Thursday afternoon at the MLB Fan Cave, which was holding the fourth annual "Delta Dugout" event that celebrates the Subway Series.
FOXSports.com: You recently deleted your Twitter account. Will it be back?
Matt Harvey: That's undecided at this moment.
FS: Is there anything we can do to convince you to come back to Twitter?
MH: (Get me) over 200,000 followers.
FS: You can do that easily.
MH: No. I don't know. I'm just kidding.
FS: Were you surprised that the middle finger photo became such a big deal when it just looked like a fun, playful thing?
MH: At the time, obviously that was my whole thought on the idea. I can see the other side and see the issues with it. For me it was a fun little thing, but, like I said, I saw the other side of it as well.
FS: You've become popular with the tabloids in New York. Does that annoy you? Are you OK with that? You get a lot of attention.
MH: Honestly, I'm a big sports fan. I love going to Rangers games. I love going to Knicks games. Most of the time, I go, I'm obviously photographed. I like to think I'€™m much more than just a baseball player. I enjoy living life. Whether it's the perks of what you can get and or get asked to do, like today being part of the 4th annual Delta Dugout. This is a big honor and something I love being part of.
FS: When you're in Page 6, how do you usually hear about it?
MH: Friends.
FS: Is it weird to see yourself in the tabloids?
MH: I don't pay attention to it at all. I think the first time it was a little alarming and a little shocking.
FS: Do you remember why you were in the tabloid?
MH: Probably girls. Some issue with a girl or something.
FS: Have you ever eaten a Shake Shack burger at Citi Field?
MH: I have.
MH: Yes. Our kitchen was completely raided by the food safety people. But obviously we've been eating Shake Shack for a while
FS: What's the best burger place in the country?
MH: Hmm. I don't know. I 'm more of a healthy burger guy.
FS: You mentioned the Rangers. How did you like Game 7 against Pittsburgh?
MH: We were playing the Yankees at the time, so I was getting updates in the dugout.
FS: How do you think they will do against Montreal in the Eastern Conference Finals?
MH: I think pretty good. The Rangers are playing well right now. They've got good momentum. Hopefully, they can go up to Montreal and come back with a couple of wins.
FS: Who would you like to see the Knicks get as a coach after getting spurned by Steve Kerr?
MH: Obviously, Phil Jackson would be nice sitting over there in his big chair.