Tale of the Tape: How do Final Four superfans Rodgers, Romo, Judd and Magic stack up?
Georgia State coach Ron Hunter might be the face of the 2015 NCAA tournament despite his squad's Round of 32 departure, but no one has gotten more March Madness face time this year than the respective superfans for the last four standing: Wisconsin, Kentucky, Duke and Michigan State.
A couple of the prominent athlete/celebrities have also been the subject of some controversy.
After Wisconsin punched a ticket to the Final Four, Green Bay Packers quarterback Aaron Rodgers joined the team on the court. Rodgers declined to give an interview, which infuriated CBS columnist Dennis Dodd and sparked a minor Twitter feud. For Wildcats backer Ashely Judd, some folks were peeved that she brought her dog to Kentucky's tourney opener against Hampton.
Television cameras have panned to Rodgers, Judd, Tony Romo and Magic Johnson repeatedly, and we're bound to see more of at least a couple of them Saturday in Indianapolis when Kentucky meets Wisconsin and Duke faces Michigan State. The well-known fans won't be fighting, at least we don't think they will, but let's compare them in this Tale of the Tape: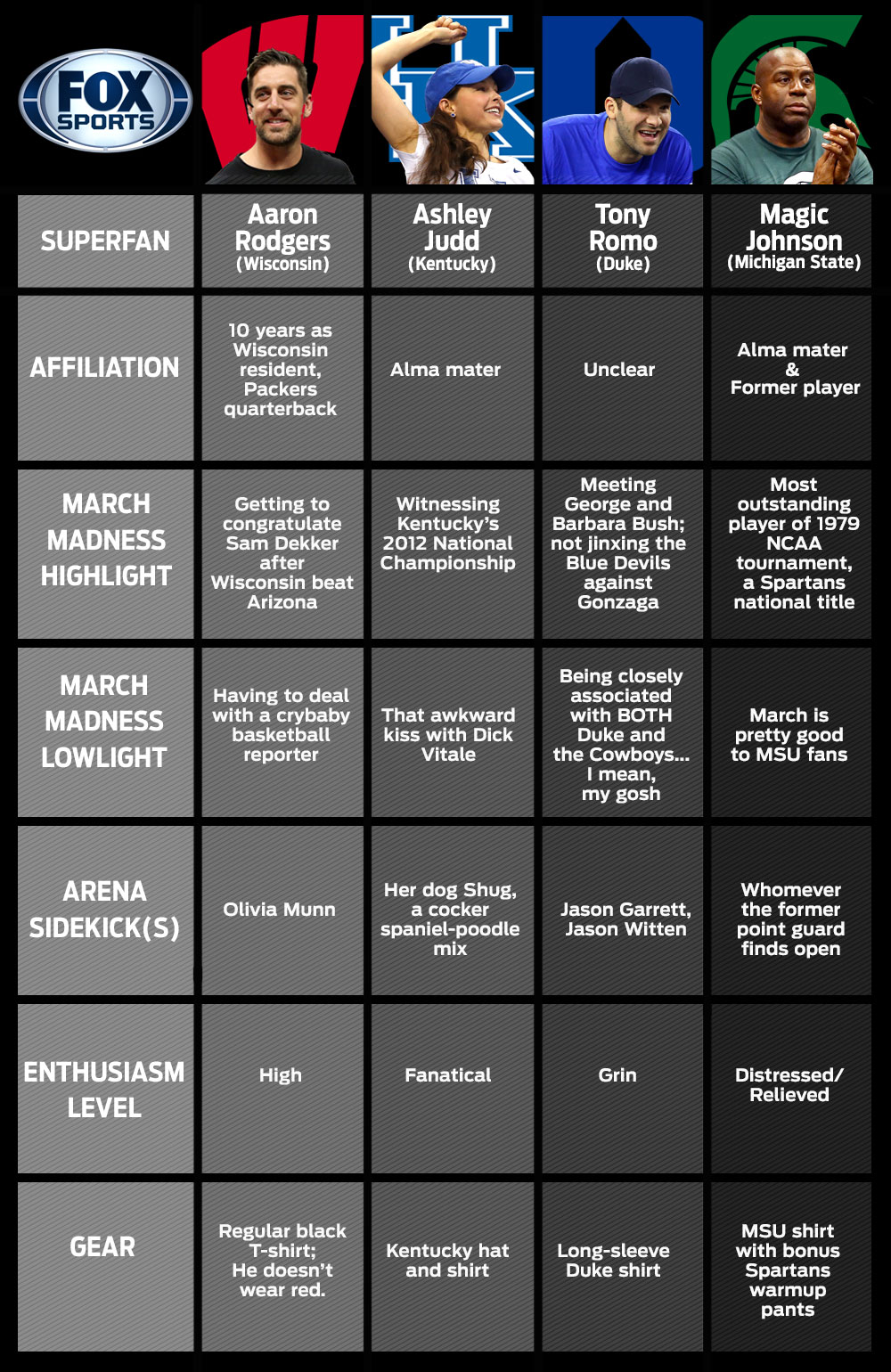 Follow The Buzzer on Facebook!