Looking at Richie Incognito's Twitter feed after report is interesting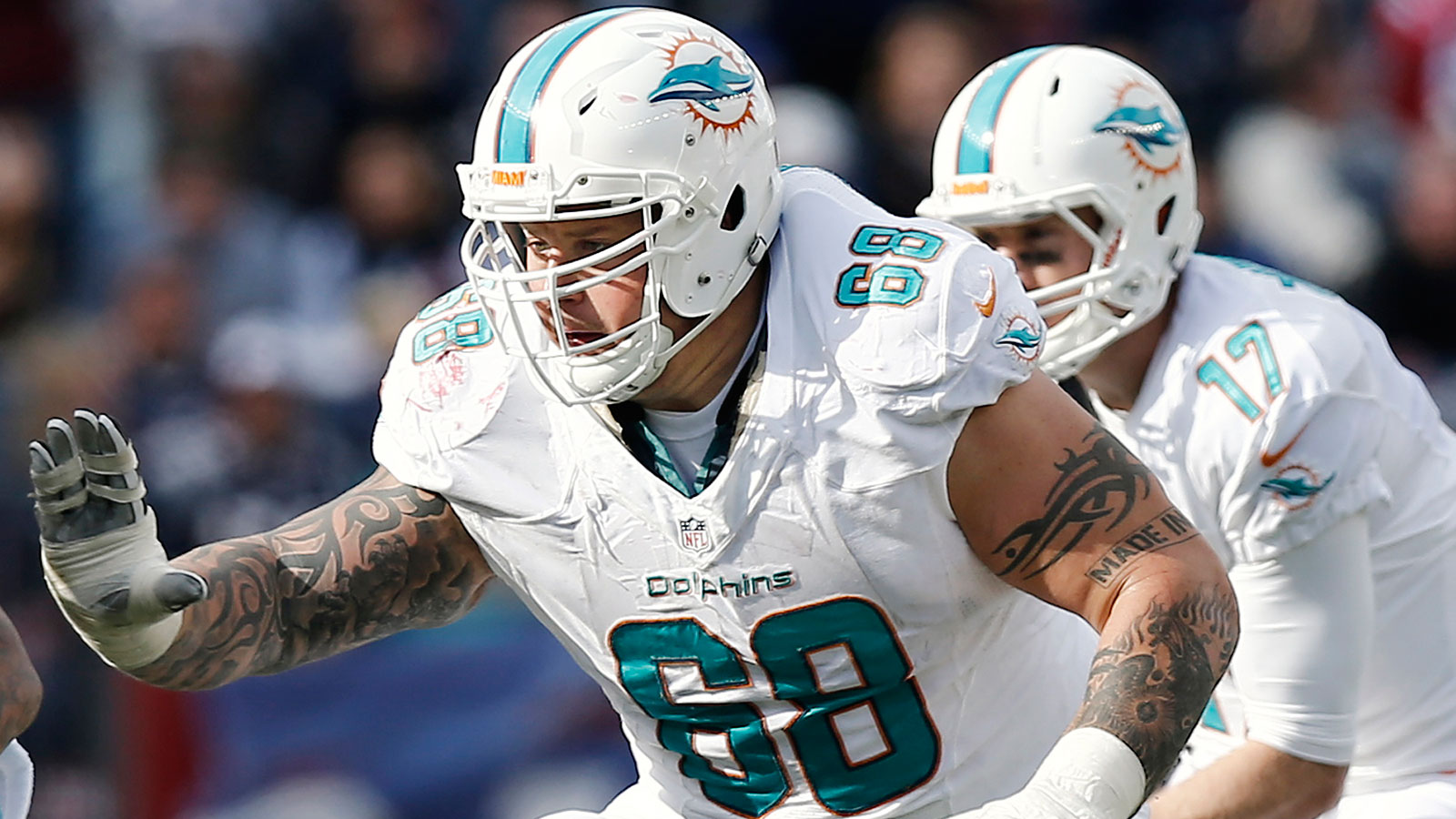 Richie Incognito is clearly a man who believes in do as I say, not as I do.
In addition to using calling Jonathan Martin the n-word, we found out today that Incognito and teammates John Jerry and Mike Pouncey taunted an Asian-American trainer.
From the report on the Dolphins' investigation, which was released today:
"Incognito, Jerry and Pouncey admitted that they directed racially derogatory words toward him, including "Jap" and "Chinaman." At times, according to Martin, they referred to the Assistant Trainer as a "dirty communist" or a "North Korean," made demands such as "give me some water you f——- chink," spoke to him in a phony, mocking Asian accent, including asking for "rubby rubby sucky sucky," and called his mother a "rub and tug masseuse." Martin and others informed us that Incognito and Jerry taunted the Assistant Trainer with jokes about having sex with his girlfriend. Incognito admitted that these types of comments were made to the Assistant Trainer.
On December 7, 2012 (the anniversary of the attack on Pearl Harbor), Incognito, Jerry and Pouncey donned traditional Japanese headbands that featured a rising sun emblem and jokingly threatened to harm the Assistant Trainer physically in retaliation for the Pearl Harbor attack. Martin reported that the Assistant Trainer confided to him that he was upset about the Pearl Harbor prank, finding it derogatory and demeaning.
Ironically, amid a flurry of #FreeIncognito retweets, Richie also retweeted the NFL Network's Andrew Siciliano on Feb. 9 when Siciliano opined that Texas Tech should ban the fan who was alleged to have hurled a racial slur at Oklahoma State's Marcus Smart.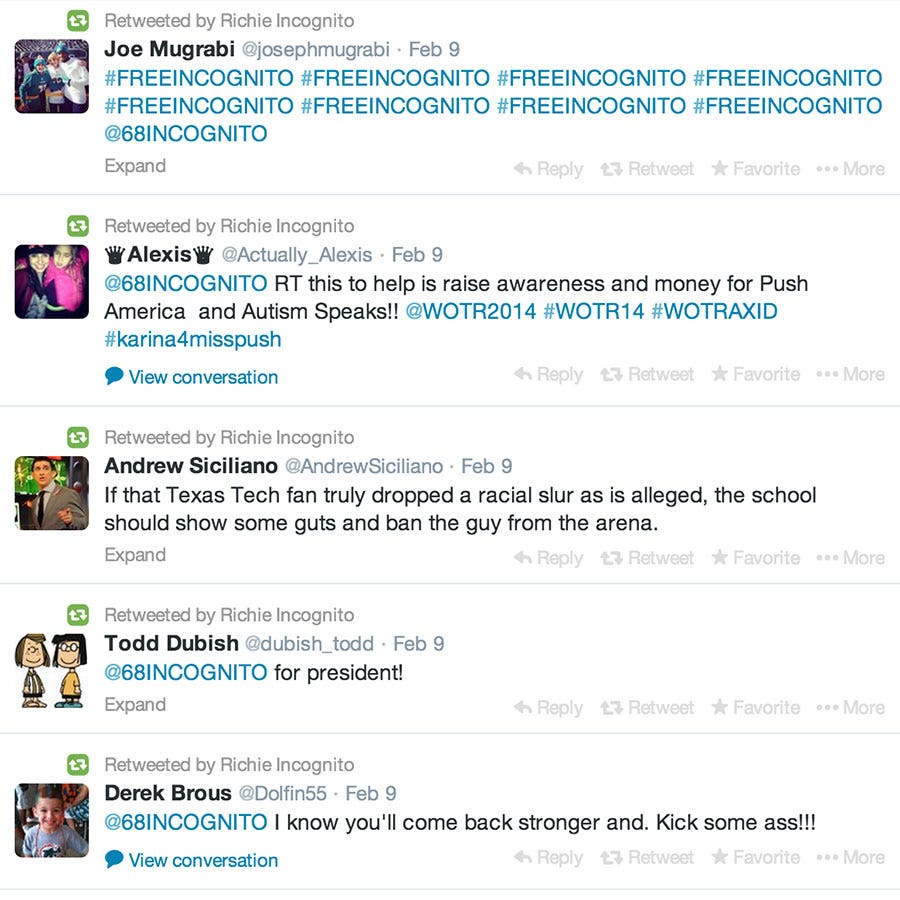 That's rich, Richie.