LeBron has Warriors' Curry beat … when it comes to Facebook
Stephen Curry is the new kid on the block who has become a true favorite among NBA fans thanks to his MVP win and remarkable postseason, but he's still not the King when it comes to creating a buzz.
According to Facebook, there have been more than 165 million posts, comments and likes about the Cavaliers and Warriors since the playoffs began on April 18.
When it came to player-specific mentions among people in the United States, LeBron James blew Curry clear away.
Check out the county-by-county results below.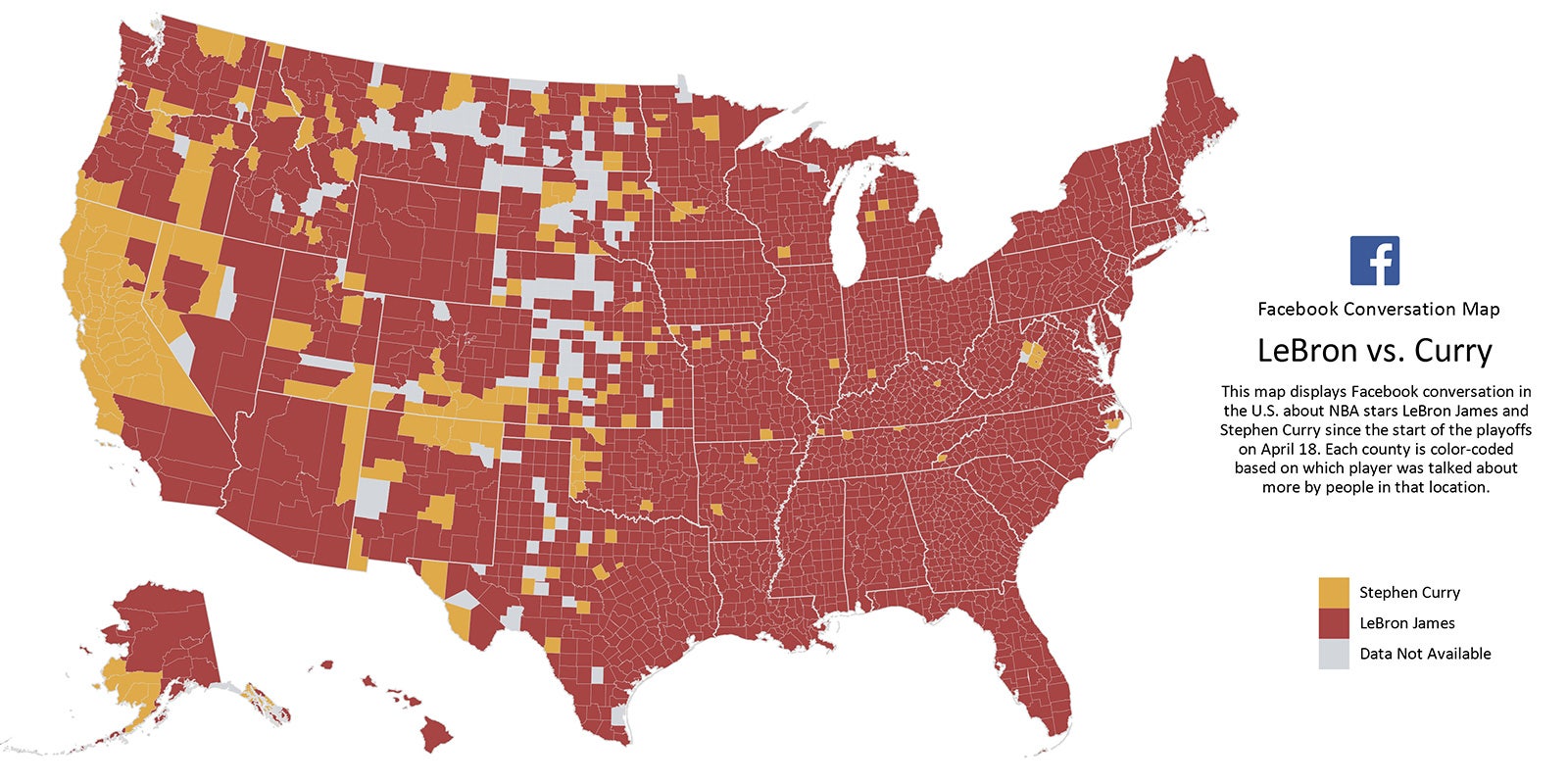 James managed to beat Curry clean in 19 states, while Curry claimed zero states.