World's biggest Kobe Bryant hater explains the infamous 'Temecula' Twitter beef
While Kobe Bryant fans showered the retiring Lakers star with adoration last week as Bryant took 50 shots in a 60-point final game, one man was at home smiling at each of Bryant's 28 misses. Probably.
That man is James Holas, the "hater" involved in the infamous Christmas Day 2014 Twitter feud that started after he wrote that the Lakers would be better off without Bryant. It ended when Holas' main opponent drove approximately 40 minutes to Temecula, California to fight Holas — to defend Bryant's honor and enforce his view of Twitter etiqutte.
Holas didn't show. He was eating roast pork at his mother's in Arizona.
The incident was pure craziness, an entertaining Christmas diversion for those who needed a break from their relatives. After Kobe caught wind of it, he said "Mamba army don't [expletive] around. They take after their captain."
ESPN interviews one of the guys from "Meet me in Temecula": https://t.co/ss8fQP5LSl pic.twitter.com/xAw6bd7dmJ

— Deadspin (@Deadspin) April 20, 2016
Now more than a year removed from the incident, Holas spoke with ESPN about the fiasco. Some of the most amusing quotes:
On cheering himself up:
On why he hates Bryant: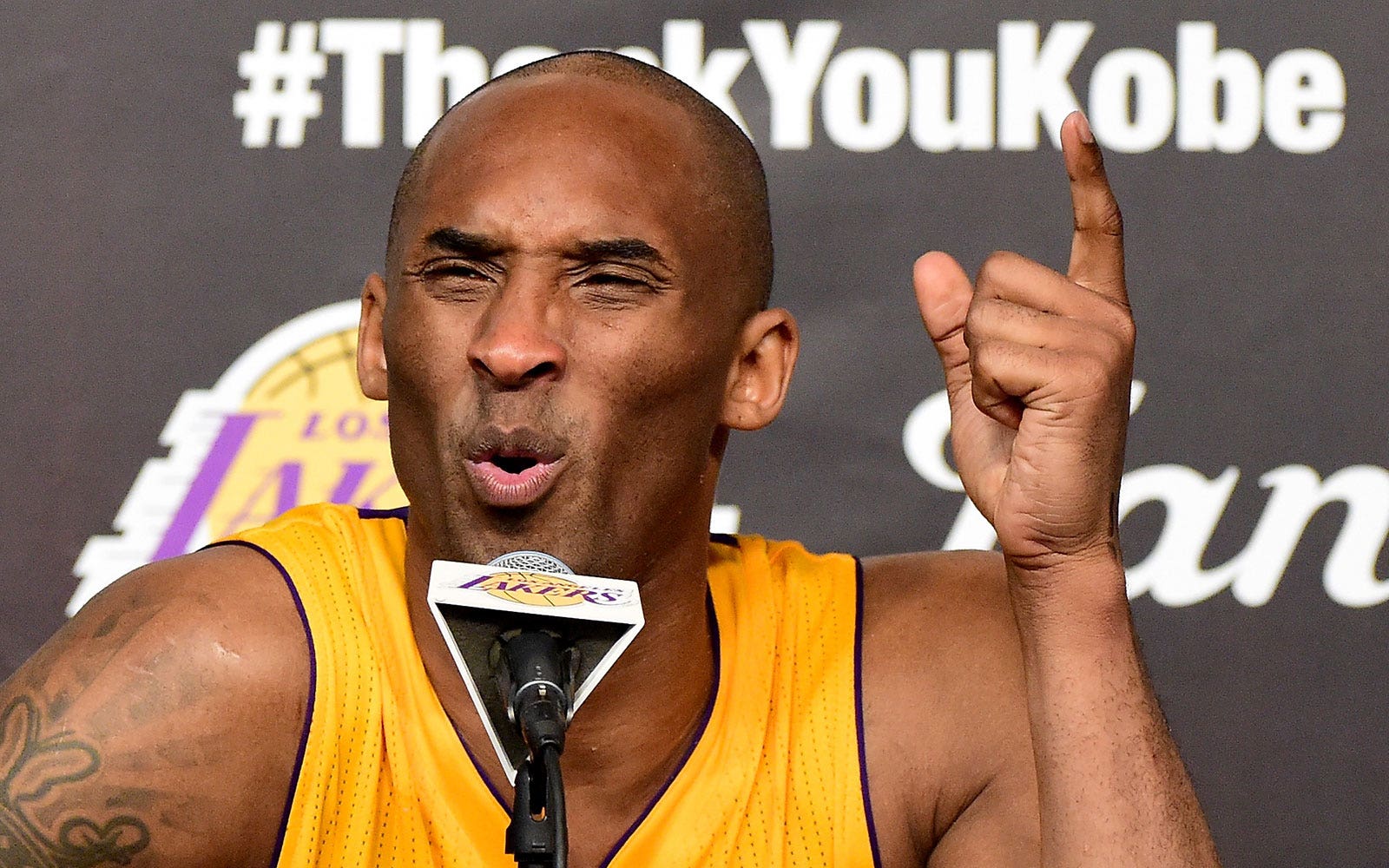 On Kobe's supporters and idolatry:
I bet you didn't expect that the overarching takeaway would involve the Kardashian clan.
So long, Mamba.