'Kevin Durant Can't Watch' memes won't make Doc Rivers laugh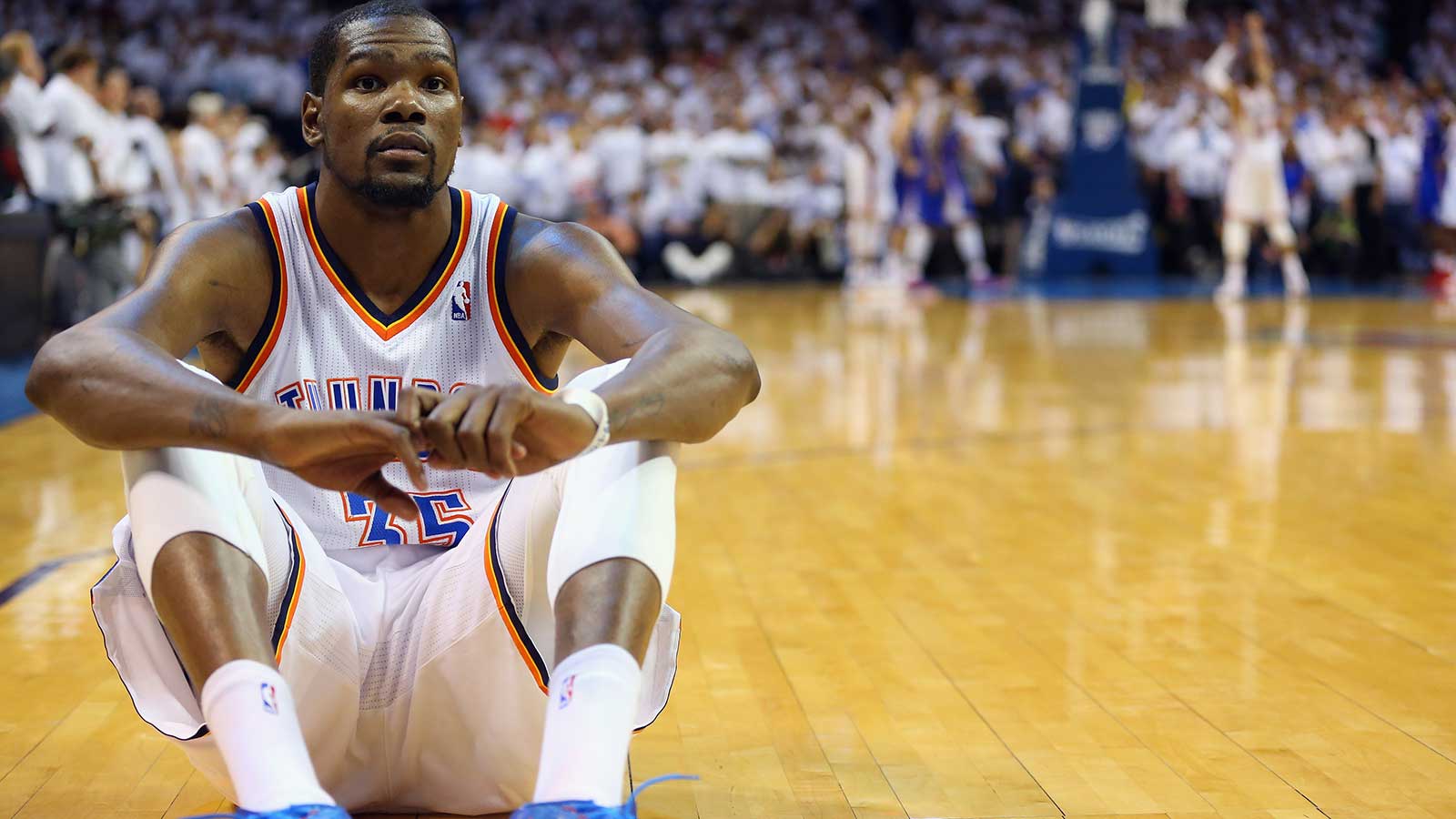 With the Oklahoma City Thunder trailing by two points and just a few seconds left in Game 5, Russell Westbrook headed to the free throw line for three foul shots. His MVP teammate Kevin Durant didn't have it in him to watch. Instead, Durant sat on the ground facing away from the basket, producing the above photo.
Thanks to the wild world of the Internet, the moment has brought us "Kevin Durant Can't Watch" memes, which are absolutely fantastic.
Hat tip to @HPBasketball for some of these.