Kellen Winslow accused of lewd act; Twitter reacts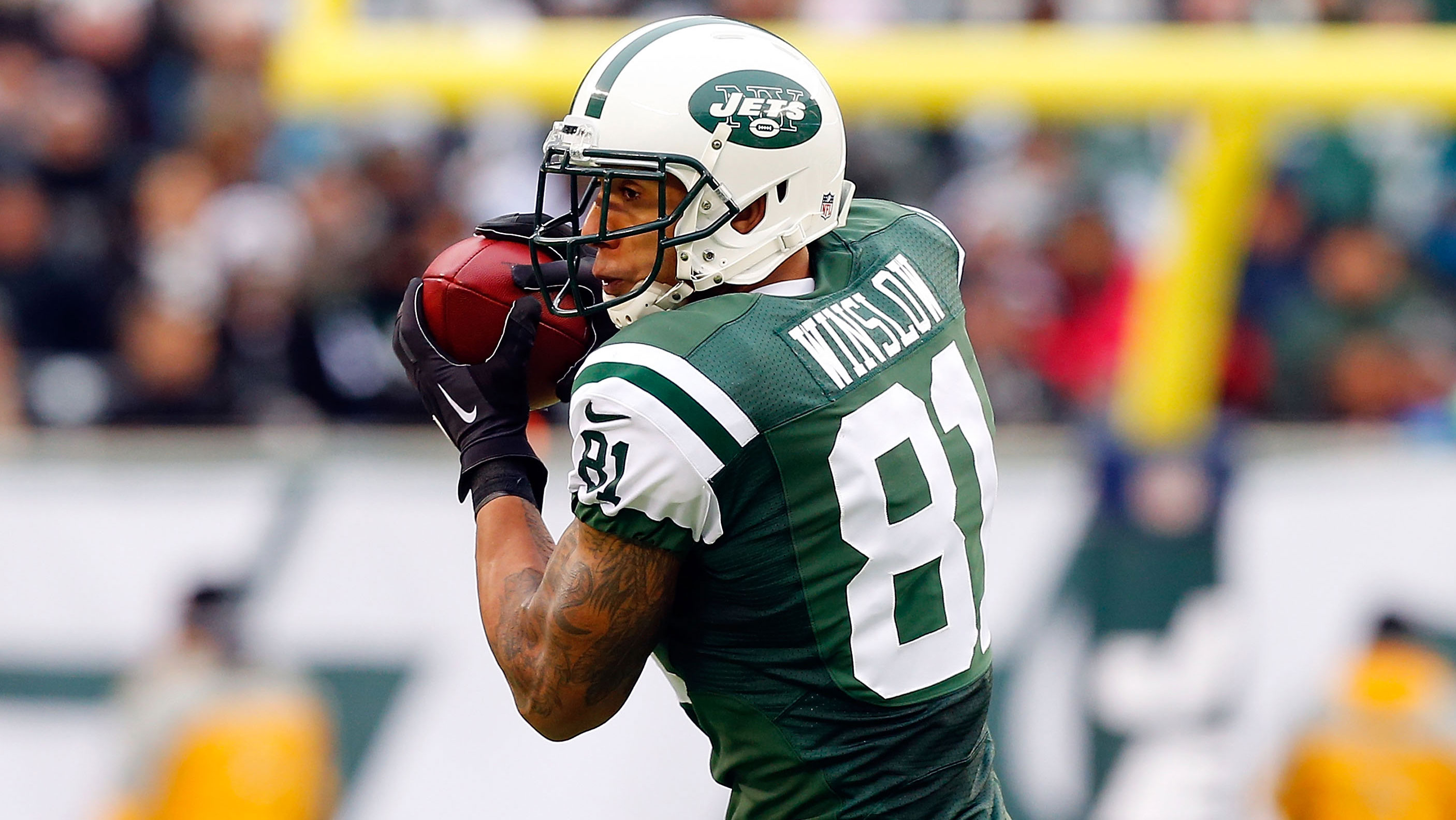 Jets tight end Kellen Winslow was charged with possession of synthetic marijuana in November.
Today, N.J. com released details of the arrest and it wasn't pretty for Winslow.
A woman claims she saw Winslow committing a lewd act in his car.
The story goes something like this: Winslow was outside of a Target in East Hanover, N.J. Police arrived and found two open containers of Vaseline on his console. Winslow allegedly told one of the cops he was looking for a Boston Market.
Of course, this story was gold for people on Twitter. The jokes were flying at rapid speed and we have collected some of the best for your viewing pleasure.
Coming soon to Vivid Video: "Kellen Winslow's Soldier"

— Adam Klug (@Adam_Klug) January 17, 2014
It wasn't outside a Walmart. At least Kellen Winslow has some class.

— SportsPickle (@sportspickle) January 17, 2014
Kellen Winslow Jr gives new meaning to the term "carjacking." http://t.co/9mMVBXrGE0

— Matt Ufford (@mattufford) January 17, 2014
To be fair to Kellen Winslow, some of those sales at Target can be very enticing.

— Jay Busbee (@jaybusbee) January 17, 2014
Nobody else takes vaseline to Boston Market? Their sandwiches are always a little dry.

— Matt Yoder (@myoder84) January 17, 2014
I don't blame Kellen, y'all 1. Target ladies look nice. 2 maybe blurred lines was on the radio. 3. Boston market turkeys smell delicious.

— Handsome Rick (@RickMuscles) January 17, 2014
"The witness stated that as she exited the car, she heard the male exclaim 'I'm a soldier' at least twice in a breathless manner."

— netw3rk (@netw3rk) January 17, 2014
The sound you hear are Boston Market executives shrieking a Nancy Kerrigan-like, "Whyyyy Kellen" this AM. They will be a punchline all day.

— Joe Casale (@sportsJC16) January 17, 2014
Was Kellen Winslow using the travel size jars of Vaseline or the regular size? That's important here to determine if 2 is a lot

— Francesca Davis (@FrankieVtotheD) January 17, 2014
Endorsement Deal in the works for new Boston Market Jerk Chicken. #KellenWinslow

— bobby parker (@thebobbyparker) January 17, 2014