Korean pop star throws spectacularly bad first pitch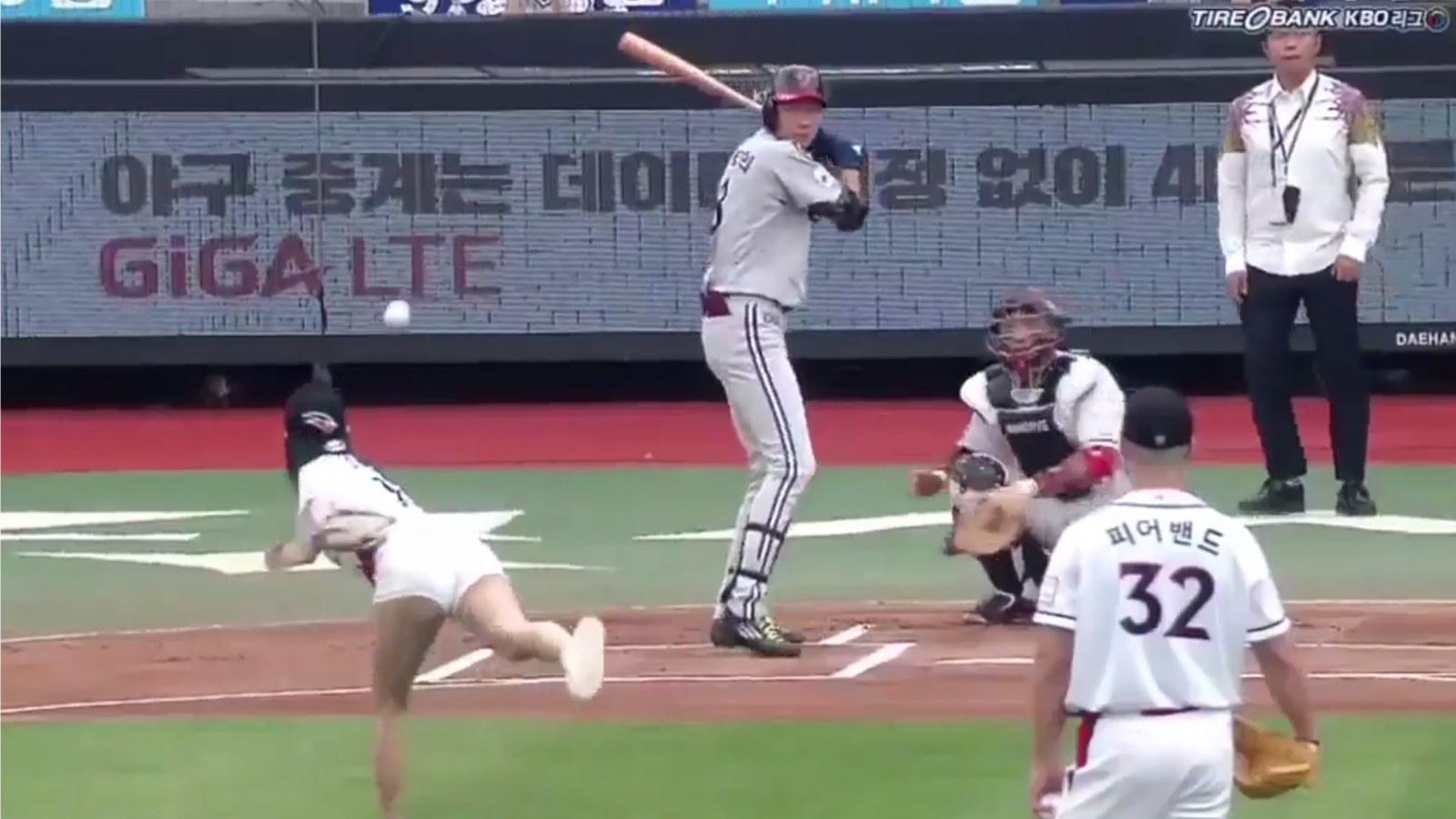 The KBO's KT Wiz invited singer Rui to throw out the first pitch before a game against the LG Twins – and it didn't go so well. She nailed a very long windup, but the pitch sailed left of the batter's box.
ICYMI: KBO First Pitch of the Day featuring singer RUI pic.twitter.com/56rS4fTKu7

— Dan (@MyKBO) September 4, 2016
You might be thinking "wow, that's the worst first pitch I've seen," but 50 Cent still holds that title and it's not particularly close.
(Thanks to @myKBO for sharing this video.)