Royals' Hosmer, Perez met 'rapping Saberhagen,' gave Fallon Gatorade shower
One day after the Kansas City Royals celebrated at a World Series parade with an estimated 800,000 fans, first baseman Eric Hosmer and catcher/World Series MVP Salvador Perez got to enjoy a fun appearance on "The Tonight Show" back in New York, where they clinched the series.
As seen in the photo above, the two Royals stars along with actor-comic Aziz Ansari (holding the the Commissioner's Trophy!), model Christie Brinkley, who is somehow 61 years old, and Fallon formed a pretty eclectic mix of athletes and celebrities on stage together.
During the visit, Fallon busted out some classic '80s footage showing former Royals pitcher Bret Saberhagen's incredibly goofy appearance in a 1986 Ford commercial. Check it out:
And here's a shot of Fallon's on-stage Gatorade bath as Fake Saberhagen, Real Saberhagen (the 1985 World Series MVP) and Brinkley look on: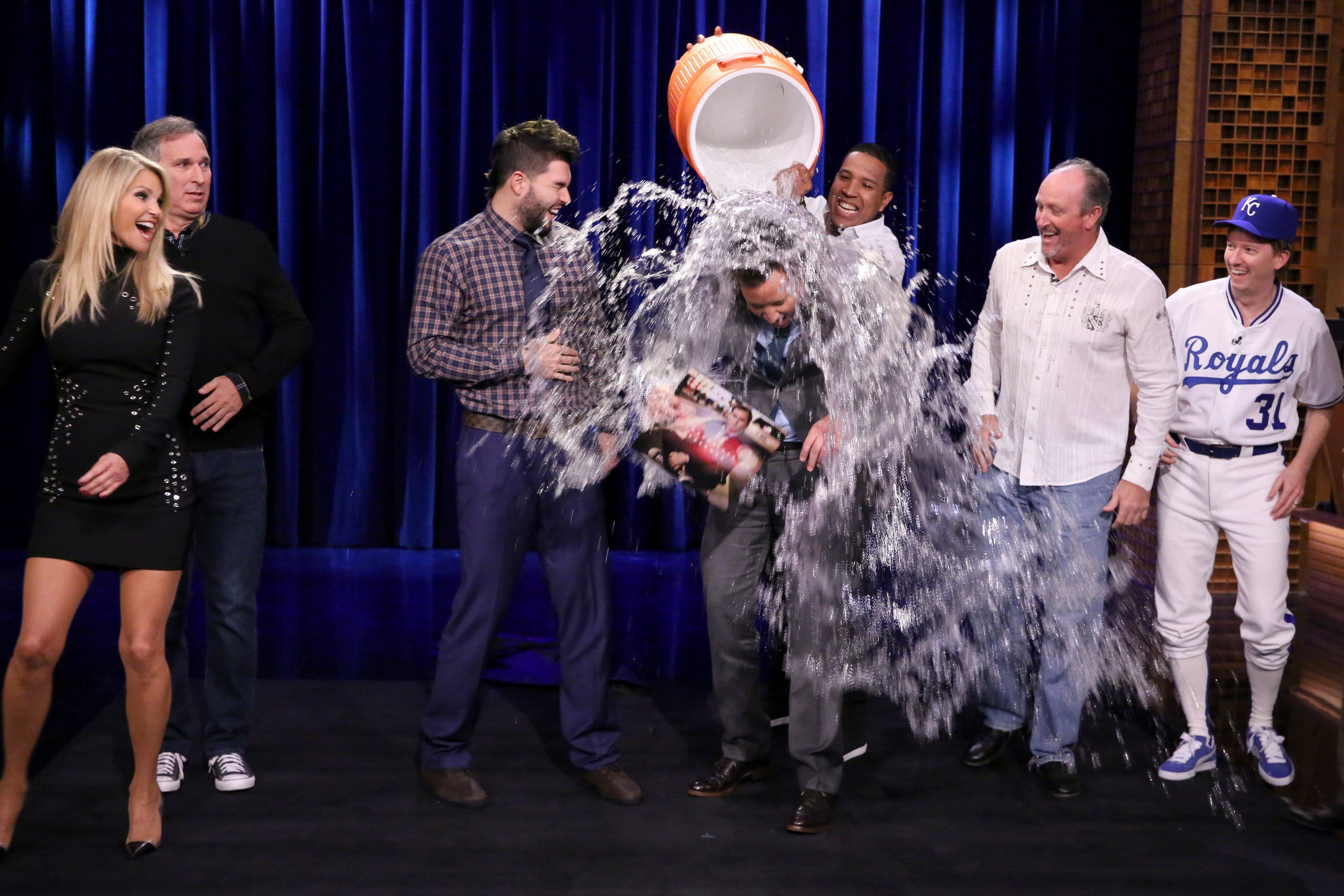 Clearly the star of the whole thing is '80s rapping Saberhagen, who was about 22 years old at the time, so let's get another look at that: