This little boy's act of sportsmanship will make you feel good about humans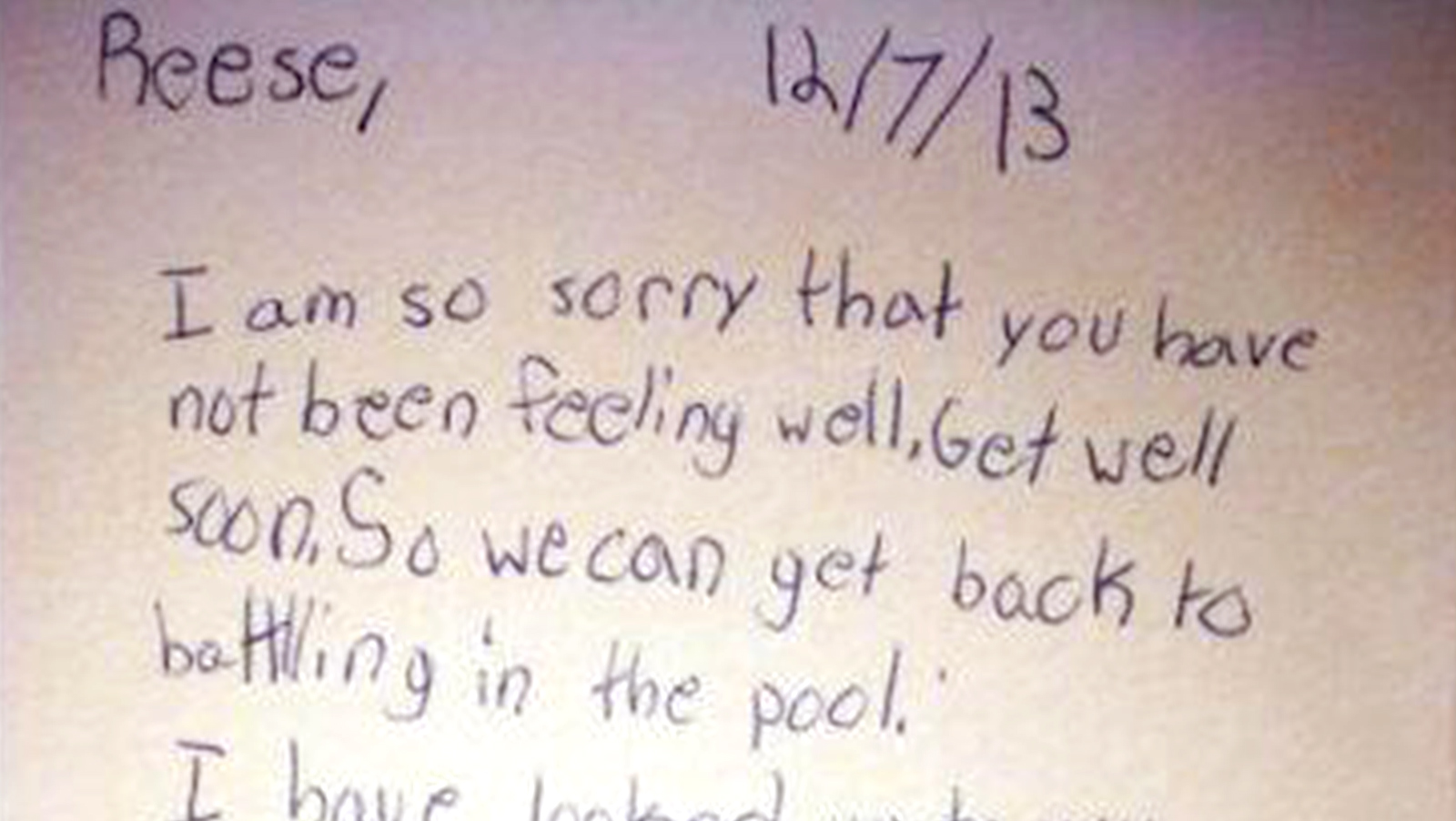 Be prepared to become a fan of Josh Zuchowski.
The 9-year-old boy is one of the best swimmers for his age group in the state of Florida. He recently took home first place in a race, but that's not where the story ends.
One of Josh's biggest rivals, 10-year-old Reese Branzell, was not able to take part in the race. Branzell was hospitalized in early November for a mysterious bone infection.
So what did Josh Zuchowski do after he won his race?
He sent Branzell his trophy and a note (which you can see below).
Why did he do it? Allow Josh to explain:
"I felt bad for him," Josh said in an interview with WPBF 25 News. "It wasn't something I had to do. I talked about it with my parents and they're tryuing to teach me to be a good sport and I was just trying to do what they taught me."
And here's his note:
#sportsmanship http://t.co/sRpLWw7Bfz pic.twitter.com/1HlEFf2qqQ

— Emma Roark (@MsERoark) December 17, 2013
You can get more details in the video below. Way to go, Josh Zuchowksi.
(H/T FTW)