Jose Bautista REALLY wants to be the 'Face of MLB'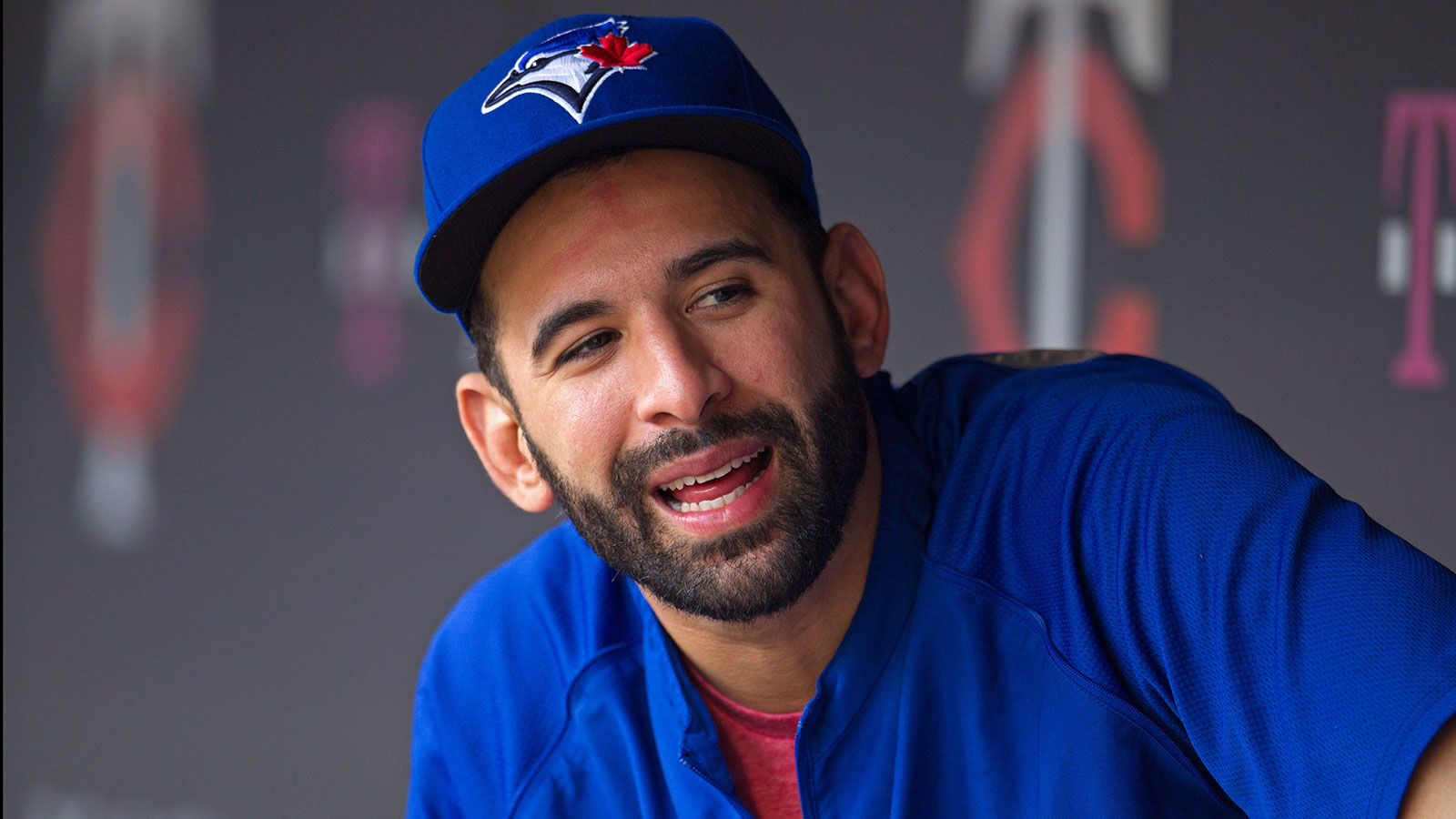 Major League Baseball's website is currently running some "Face of MLB" campaign.
One player from each team is represented in the tournament. There's a bracket and everything.
Today's matchup features Yankees shortstop Derek Jeter vs. Blue Jays outfielder Jose Bautista.
Jeter is not on Twitter, so we don't know how much this competition means to him.
Bautista, however, made it his mission today to defeat Jeter. The outfielder went on a mad tweeting spree in which he threw all shame out the window.
Let's take a look at the pandering.
RT if you agree w #BabeRuth that baseball was, is and always will be to me the best game in the world. #BabeRuth #JoseBautista #FaceofMLB

— Jose Bautista (@JoeyBats19) February 20, 2014
RT if I follow you #JoseBautista #FaceOfTheFans #FaceofMLB #BecauseFansMatter

— Jose Bautista (@JoeyBats19) February 20, 2014
RT if you love competing!!!! #JoseBautista #FaceofMLB #FaceOfTheFans

— Jose Bautista (@JoeyBats19) February 20, 2014
RT if you are a baseball fan and I follow you. #JoseBautista #FaceofMLB #FaceOfTheFans

— Jose Bautista (@JoeyBats19) February 20, 2014
RT if you love when athletes follow you #JoseBautista #FaceofMLB #FaceOftheFans

— Jose Bautista (@JoeyBats19) February 20, 2014
Following even more fans RT if you want me to follow you #JoseBautista #FaceOfTheFans #FaceofMLB

— Jose Bautista (@JoeyBats19) February 20, 2014
Proud to be the first #MLB player to follow 170,020 fans RT #JoseBautista #FaceofMLB if you want me to follow U Will try to get to everyone

— Jose Bautista (@JoeyBats19) February 20, 2014
If you are watching the #overtime & want me to follow you RT #JoseBautista #FaceofMLB if you want me to follow U Will try to get to everyone

— Jose Bautista (@JoeyBats19) February 20, 2014
RT To congratulate @CDNOlympicTeam on a huge win #greatgame #JoseBautista #FaceofMLB @JoeyBats19

— Jose Bautista (@JoeyBats19) February 20, 2014
RT if you know we can do this!!! #JoseBautista #FaceofMLB #FaceOfTheFans RT if you want me to follow u. Trying to hit all mlb fans!!!

— Jose Bautista (@JoeyBats19) February 20, 2014
RT if I follow you #JoseBautista #FaceofMLB

— Jose Bautista (@JoeyBats19) February 20, 2014