Joe Namath wears amazing coat, botches coin toss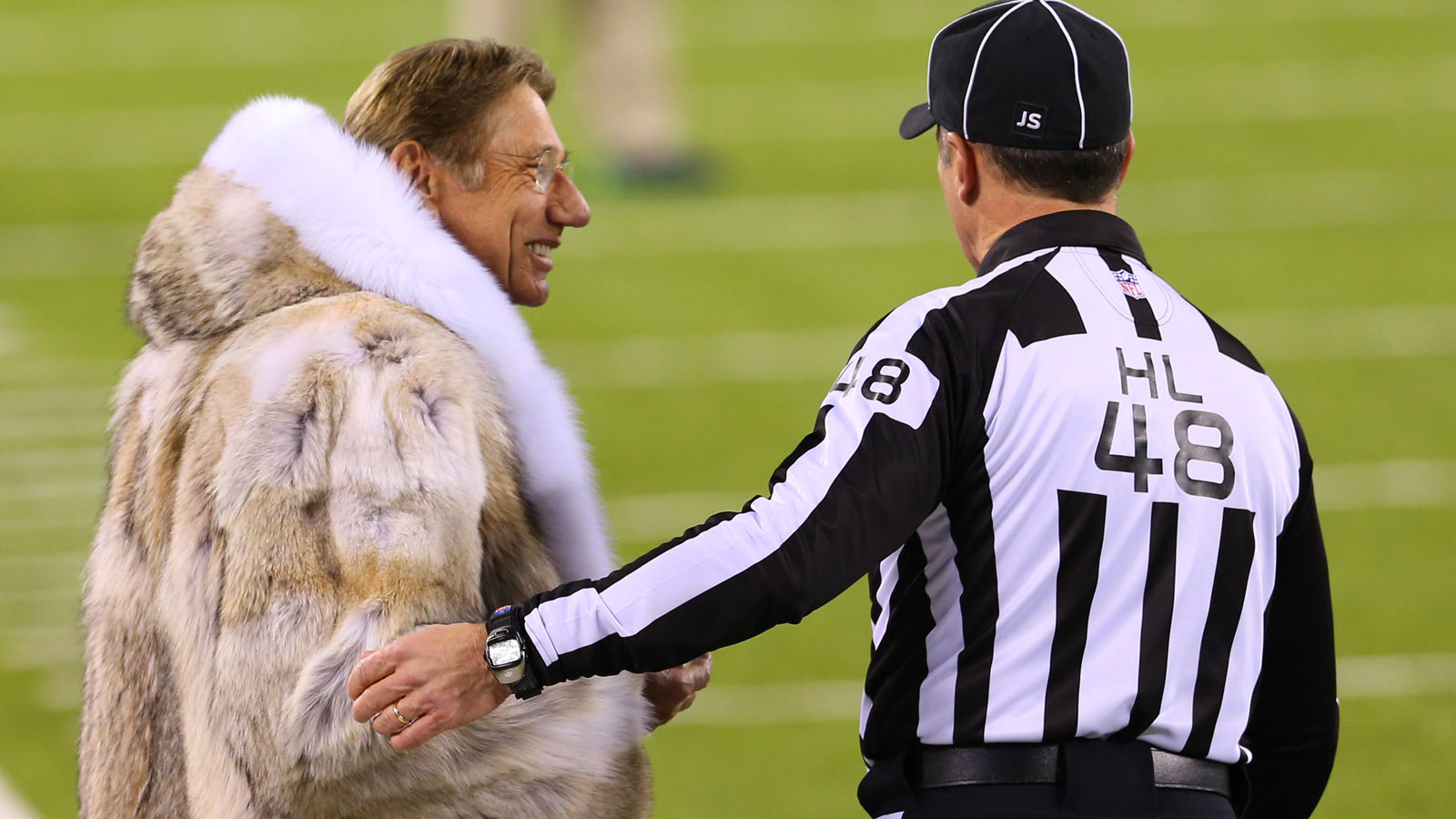 Joe Namath has always known what it takes to become the center of attention.
Apparently, he's still got it.
The legendary former QB served as an honorary captain, along with Phil Simms, for Super Bowl XLVIII and stole the show with an amazing coat. He also was a little excited about tossing the coin because he jumped the gun a little early.
Watch as the ref tries to stop him and then catches the coin:
People on Twitter were quick to comment on Namath's jacket and his gaffe:
Joe Namath comes out of retirement to throw another interception.

— Scott Cacciola (@ScottCacciola) February 2, 2014
Loved Joe Namath's coat in Monsters Inc.

— Matt Sebek (@MattSebek) February 2, 2014
Joe Namath throws one last interception.

— Ethan Booker (@Ethan_Booker) February 2, 2014
Forget it. Game's over. Joe Namath's jacket wins the Super Bowl.

— Nikki Klocker (@nikkisoda) February 2, 2014