What if Jim Harbaugh wore his pleated khaki pants all the time?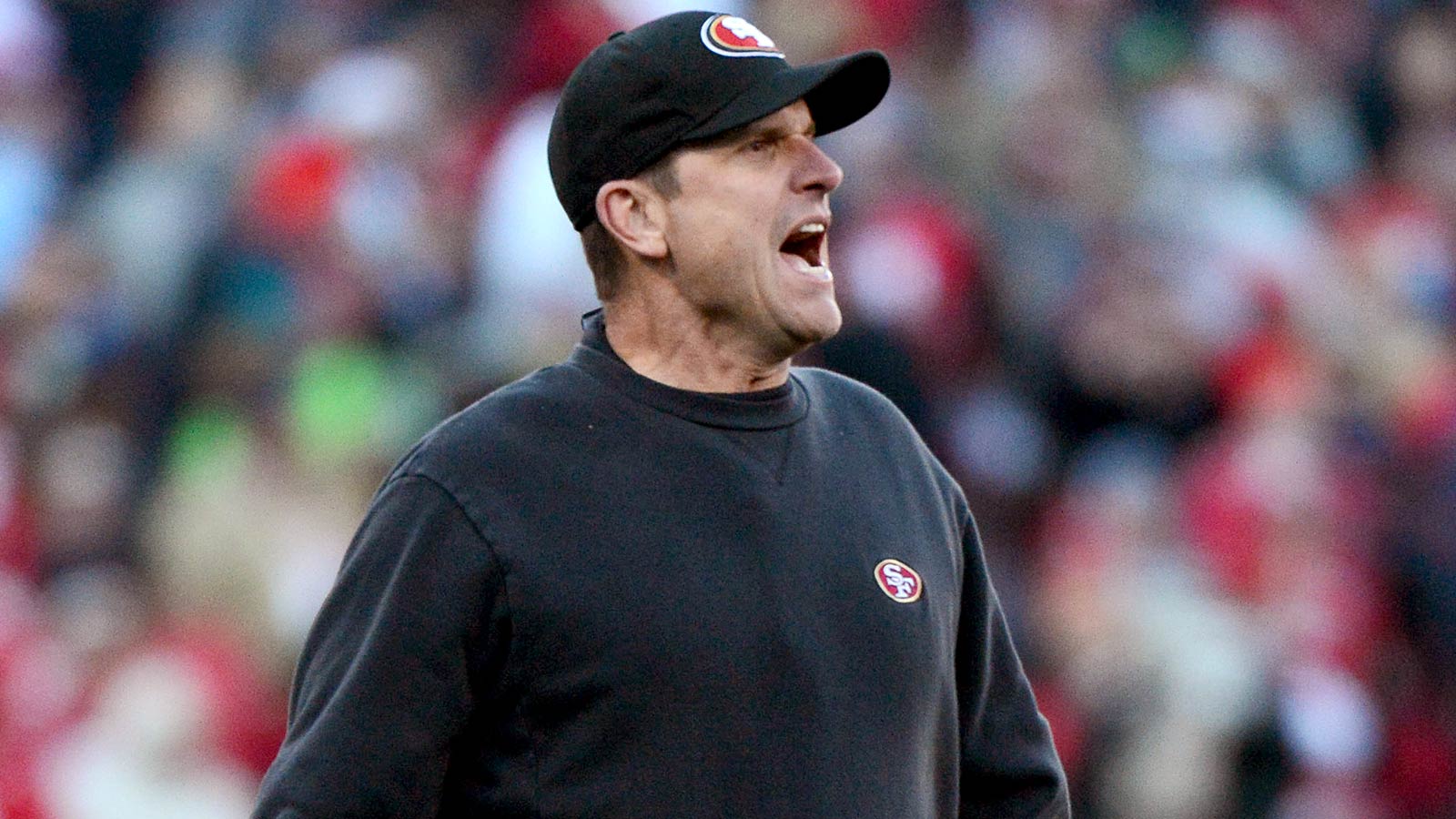 Jim Harbaugh's wife, Sarah, isn't a fan of the pleated khaki pants he wears during games.
She told the world this week that the pants cost $8 and were bought at Walmart.
So that got us wondering, what if he wore those cheap pants all the time?
Like while relaxing in a pool with his wife: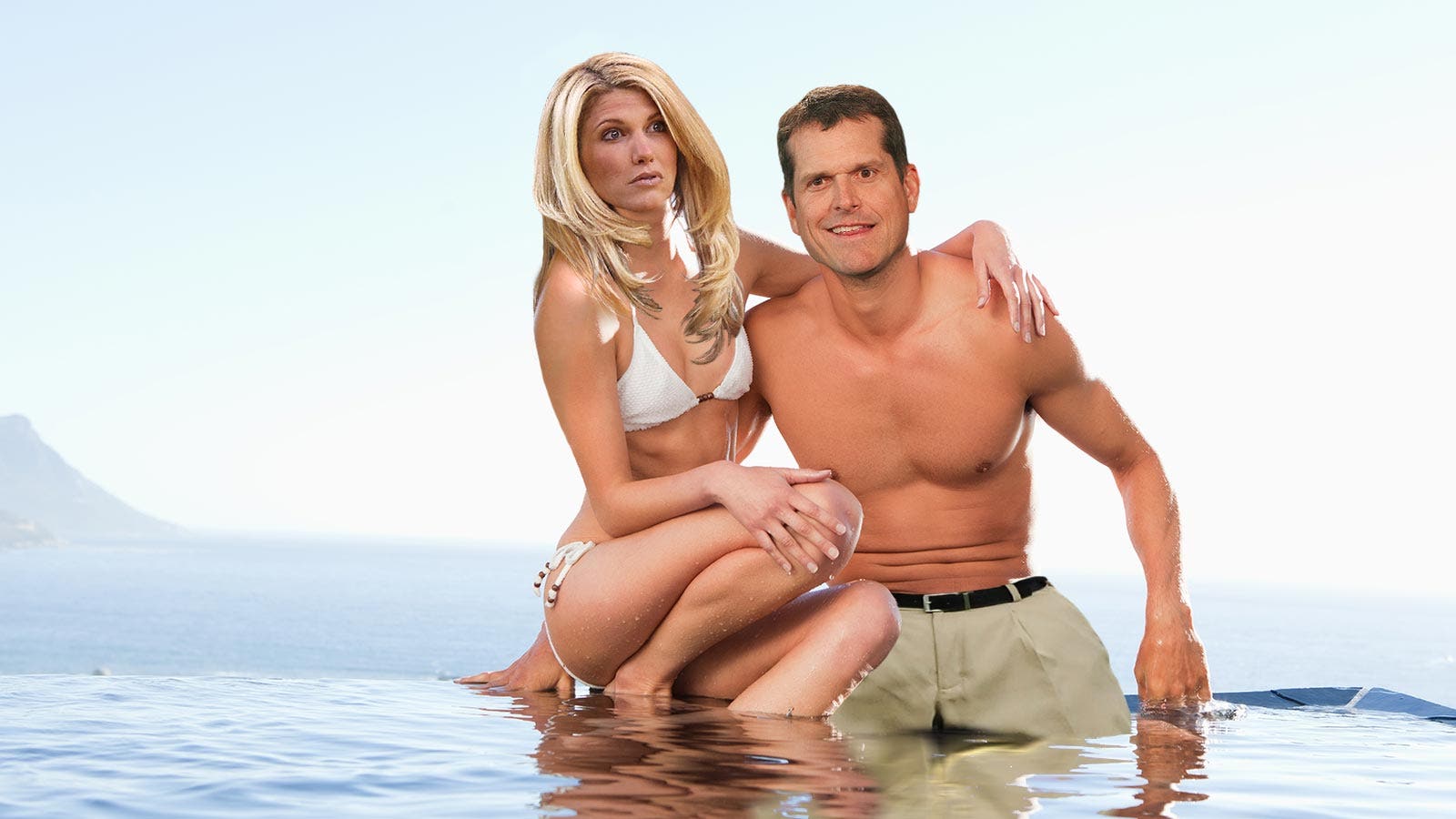 Or while attending a wedding of someone he doesn't know: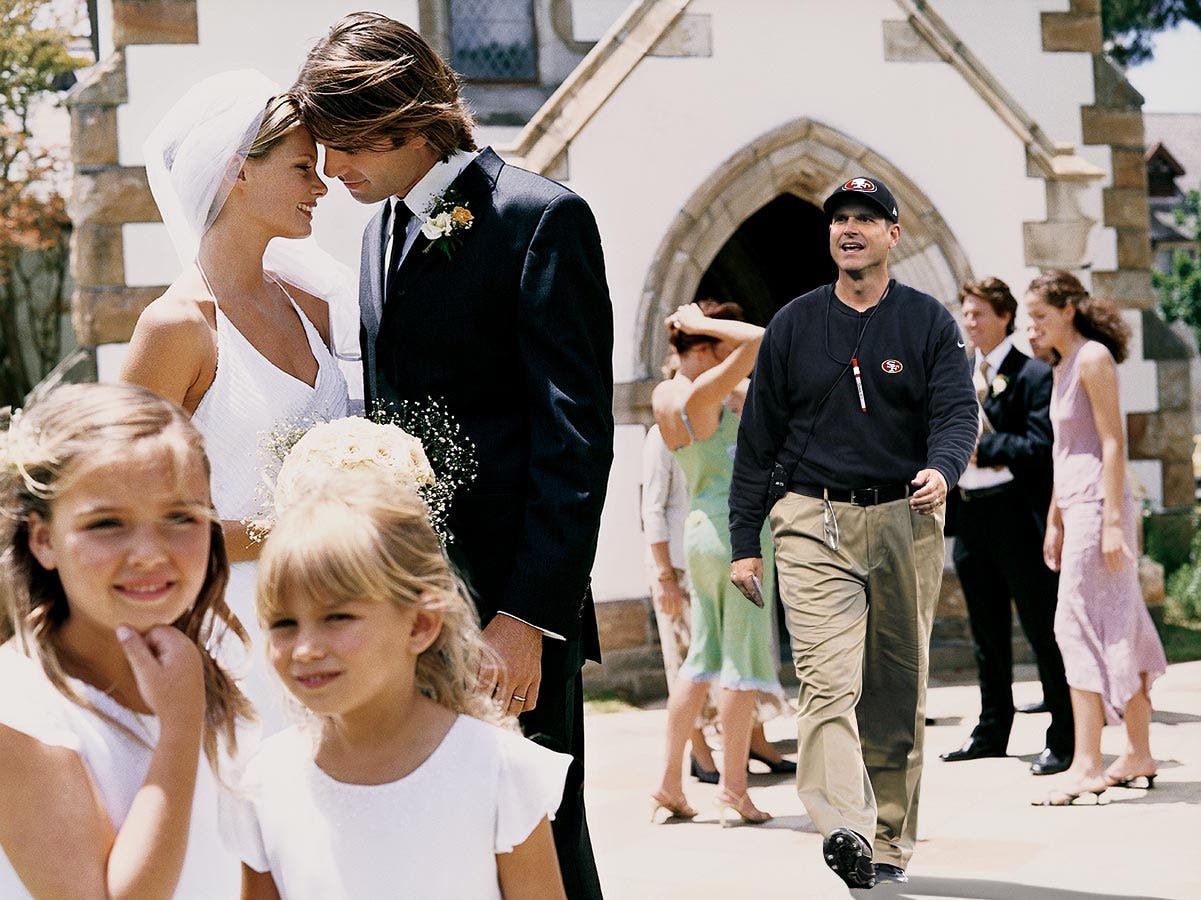 Or while walking the red carpet at the Oscars: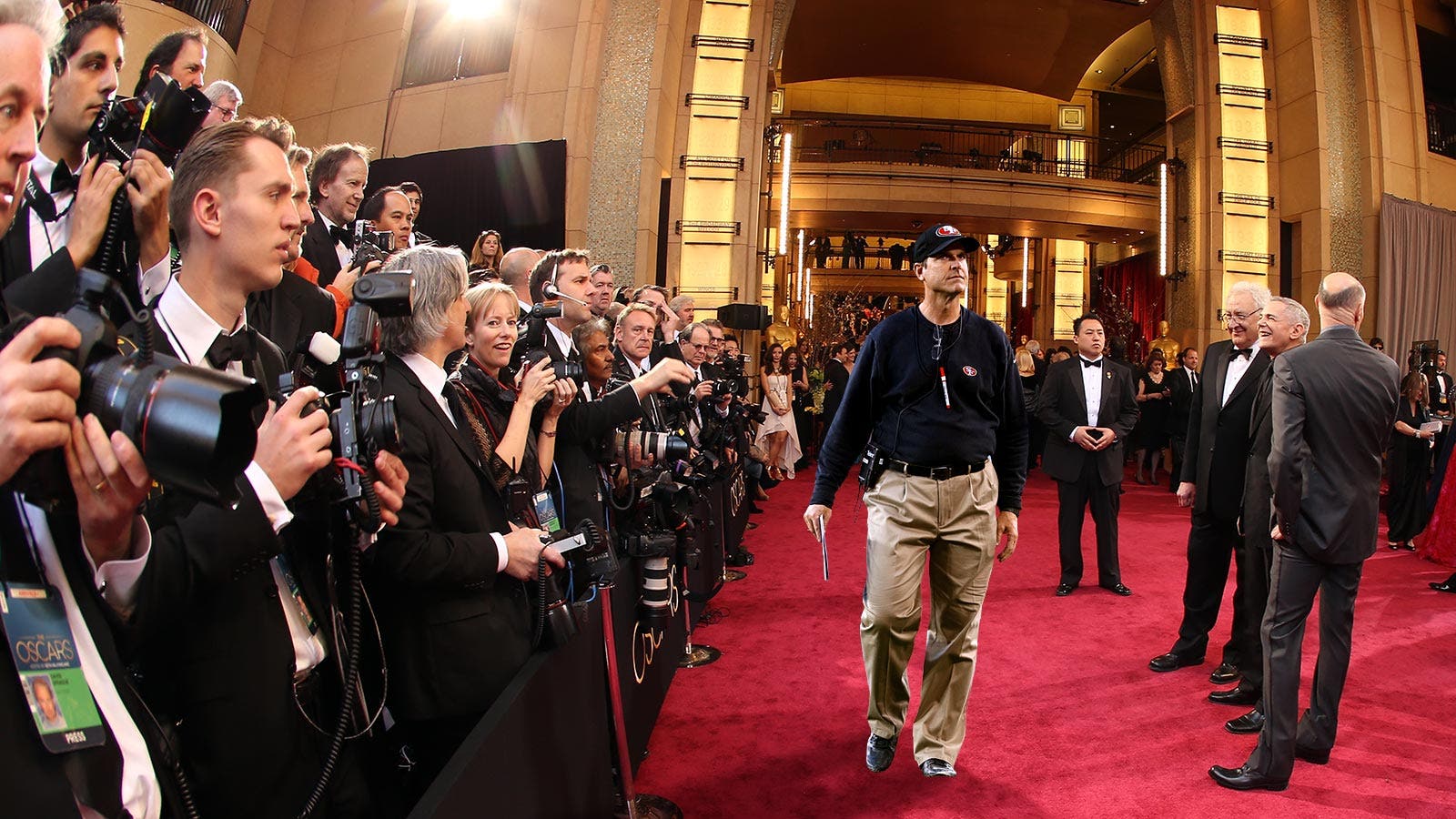 Or while meeting the pope: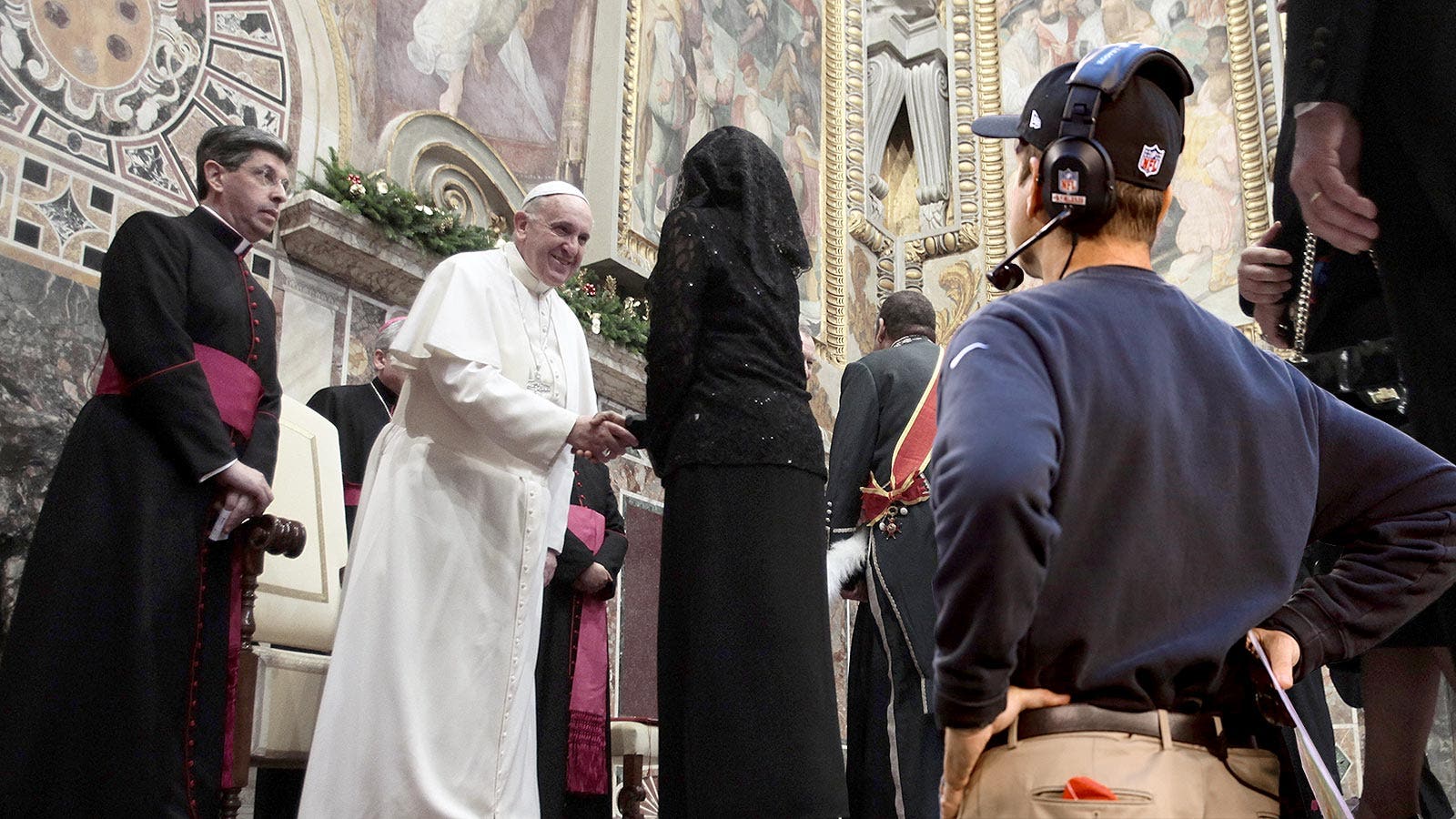 Then we got to thinking about what other type of pants he could wear on the sideline. Check out his options in this gallery, where you'll see photos like this one: