Why Jim Harbaugh's wife doesn't like her husband's fashion choices at all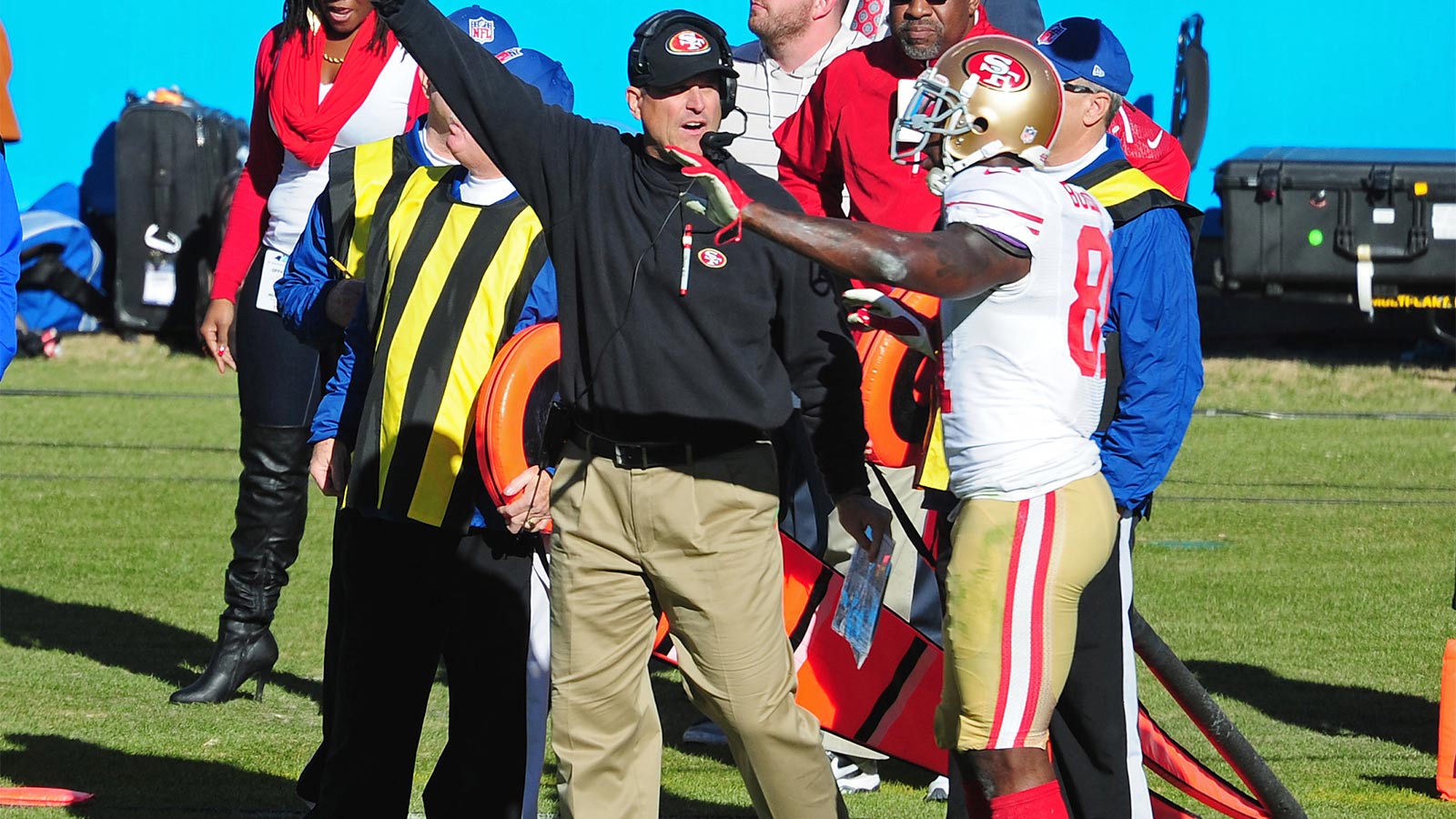 Jim Harbaugh has a lot going on this week.
You know, his San Francisco 49ers have a game Sunday in Seattle against the Seahawks where the winner will advance to Super Bowl XLVIII.
Now he might have some issues at home as his wife, Sarah, went on a radio show in the Bay Area and bashed the pleated, khaki pants her husband wears during games.
Here's what she had to say on the "Fernando and Greg" show on KMVQ:
"I will not take the blame for his outfits," Sarah said.
"I've thrown them away many of times. I've asked him 'Please, pleats are gone. Wear the flat front,' " she explained to Fernando and Greg. "He has a flattering body."
Flattering body? That is a nice thing to say. But we want to know more about her husband's pants.
"I threw them out and when he went to the (NFL scouting) combine, he found a Walmart. They were $8. $8!"
Seems like a pretty good deal.
Sarah went on to distance herself from her husband's fashion choices:
@NFLonFOX pic.twitter.com/pPZJP6LT8F

— Austin (@Matt_5_9) January 15, 2014
"I do have style," Sarah explained. "I might be from the Midwest, but I have some style."
So will he ever update his look?
"I still love him, but he did say next year he would make a change if it was that important."
We know what Jim Harbaugh is thinking right now. Do they even sell pants without pleats at Walmart?
Here's a shot of the couple all dressed up: