Jim Harbaugh once peed in his pants so he could meet a Cleveland Indians player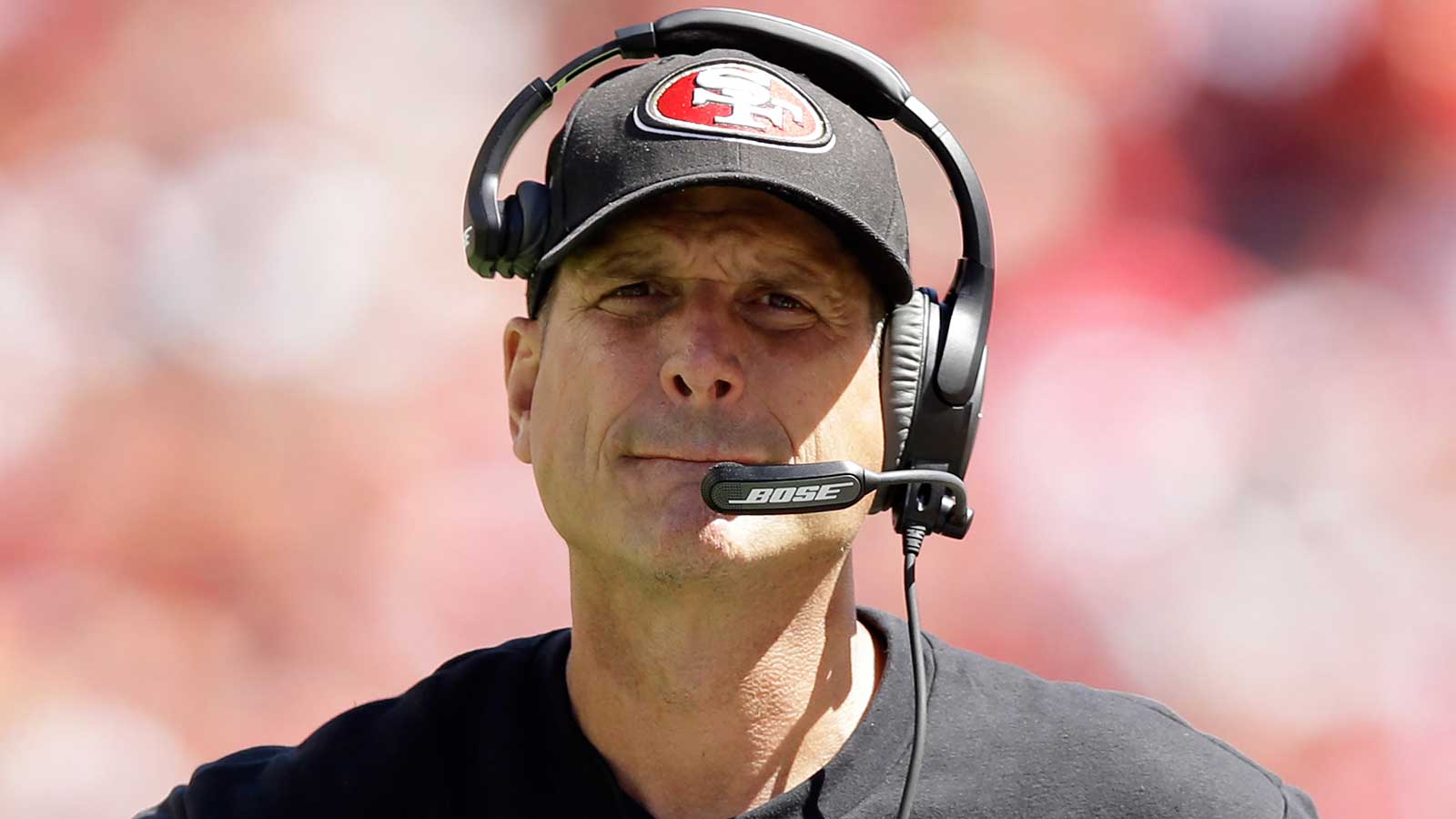 San Francisco 49ers head coach Jim Harbaugh clearly is an intense man with steely-eyed focus, always able to keep his eye on the prize despite any potential distraction. It helps explain what transformed him from a middling NFL quarterback to one of the premiere head coaches in the business. But who knew that drive, determination and focus began to develop when Harbaugh was a pipsqueak 5-year-old?
Harbaugh engaged in a fascinating Q&A with the Mercury News' Tim Kawakami for a Talking Points column recently. The interview revolved around the fiery coach's passion for baseball and included a very interesting — and messy — anecdote about how, when he was a wee (wee) lad, he relieved himself in his pants instead of using the restroom so he wouldn't miss meeting a Cleveland Indians player along with his brother, John:
There you have it. Jim Harbaugh once peed in his pants just to meet a major leaguer. Again, that's determination, even if it involves soiling oneself. Delightful.
Harbaugh continues detailing his person pee-pee party:
Obviously, given this occurred decades ago, Harbaugh wasn't wearing his trademark and ever-present Dockers. But if he had …
Also: That photo has got to be tracked down.
[H/T for Dockers graphic to SB Nation, top image via Daily Mail]