The eccentric Jim Harbaugh climbed a tree during effort to recruit top CB talent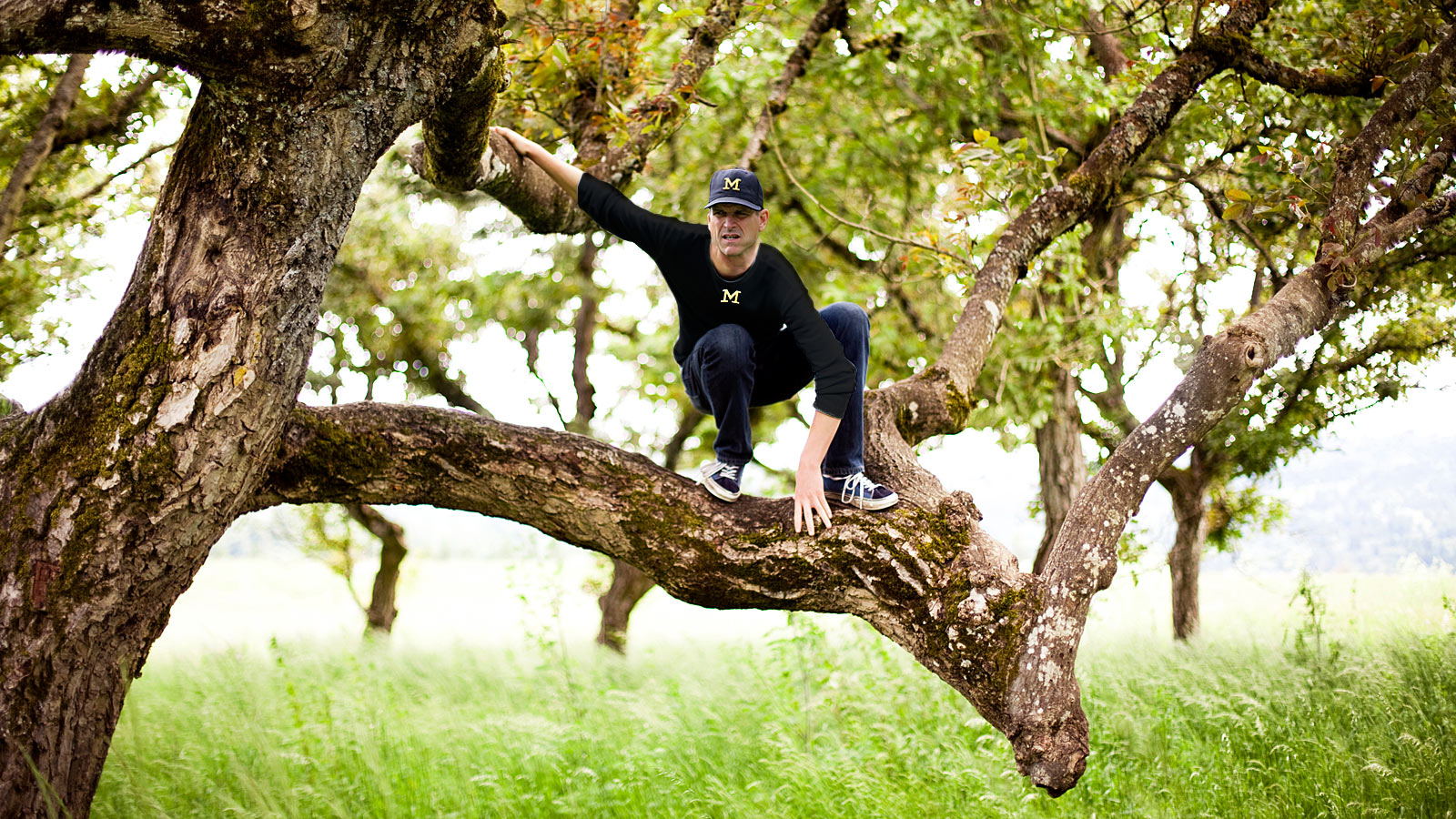 Let this be a lesson to all other recruits yet to make a commitment: Jim Harbaugh will climb a tree if that may sway you to come to Ann Arbor.
The University of Michigan head football coach risked life and limb on Monday evening during his staff's visit to four-star cornerback recruit David Long Jr. of Los Angeles, Calif.
Because this is 2016, Long, apparently quite tickled by the stunt, captured the moment on his Snapchat:
Jim Harbaugh climbed a tree tonight on his visit to elite 4-star CB David Long pic.twitter.com/QWsNSvpa60

— The Victors News (@TheVictorsNews) January 19, 2016
About 12 hours later, I'm still unsure why Harbaugh was climbing a tree. Initially I thought Long Jr. might have a treehouse up there, but that doesn't seem to be the case.
As Michigan looks to stock its cupboards for Harbaugh's second season at the helm, several members of the Michigan staff joined him for a visit that appears to have gone very well.
Stay tuned for Harbaugh's McDonald's ball-pit visit with a defensive line recruit from Texas.
"How's business 💼?" #GoBlueEdition @AntonioBrown84 @CoachJim4UM pic.twitter.com/4JcYmYnTqi

— David Long Jr. (@dee_knowz) January 19, 2016
CA CB David Long told me he would definitely have to rate his #Michigan in-home visit last night a 10 out of 10 pic.twitter.com/qmGHUwaigv

— Brice Marich (@BriceMarich) January 19, 2016
Update via Detroit News and 247Sports writer Ben Fidelman:
Worth noting that Harbaugh wasn't just randomly climbing a tree last night… Was playing catch and the ball got stuck in it.

— Ben Fidelman (@bfidelman) January 19, 2016