'Jeopardy!' contestant gives really bad answer to NHL question, goes with Magic Johnson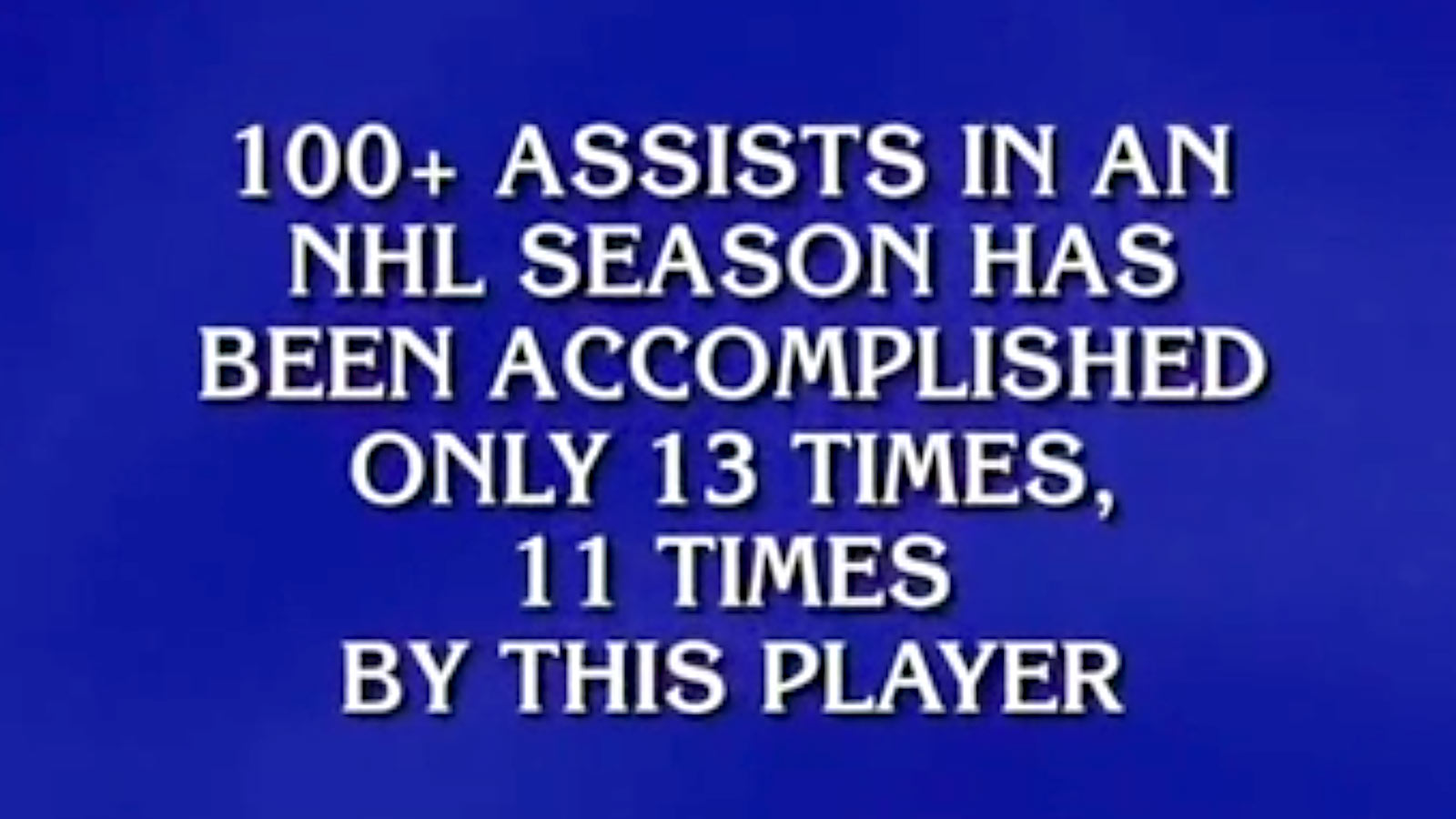 "Jeopardy!" can be a very hard game show.
Which can also lead to many funny/awkward moments.
One of those moments happened recently and it had to do with sports.
Here's the clue: 100+ assists in an NHL season has been accomplished only 13 times, 11 times by this player.
And here was the contestant's answer: Magic Johnson.
That wasn't the right answer. After doing some research we learned that Magic Johnson never played in the NHL. He was a basketball star.
So who was the right answer? Wayne Gretzky.
Which brings us to today's lesson: If you're ever on "Jeopardy!" and need to answer a question about hockey just say Wayne Gretzky and chances are you'll get it right.