WATCH: Jennie Finch strikes out Adrian Peterson in celeb softball game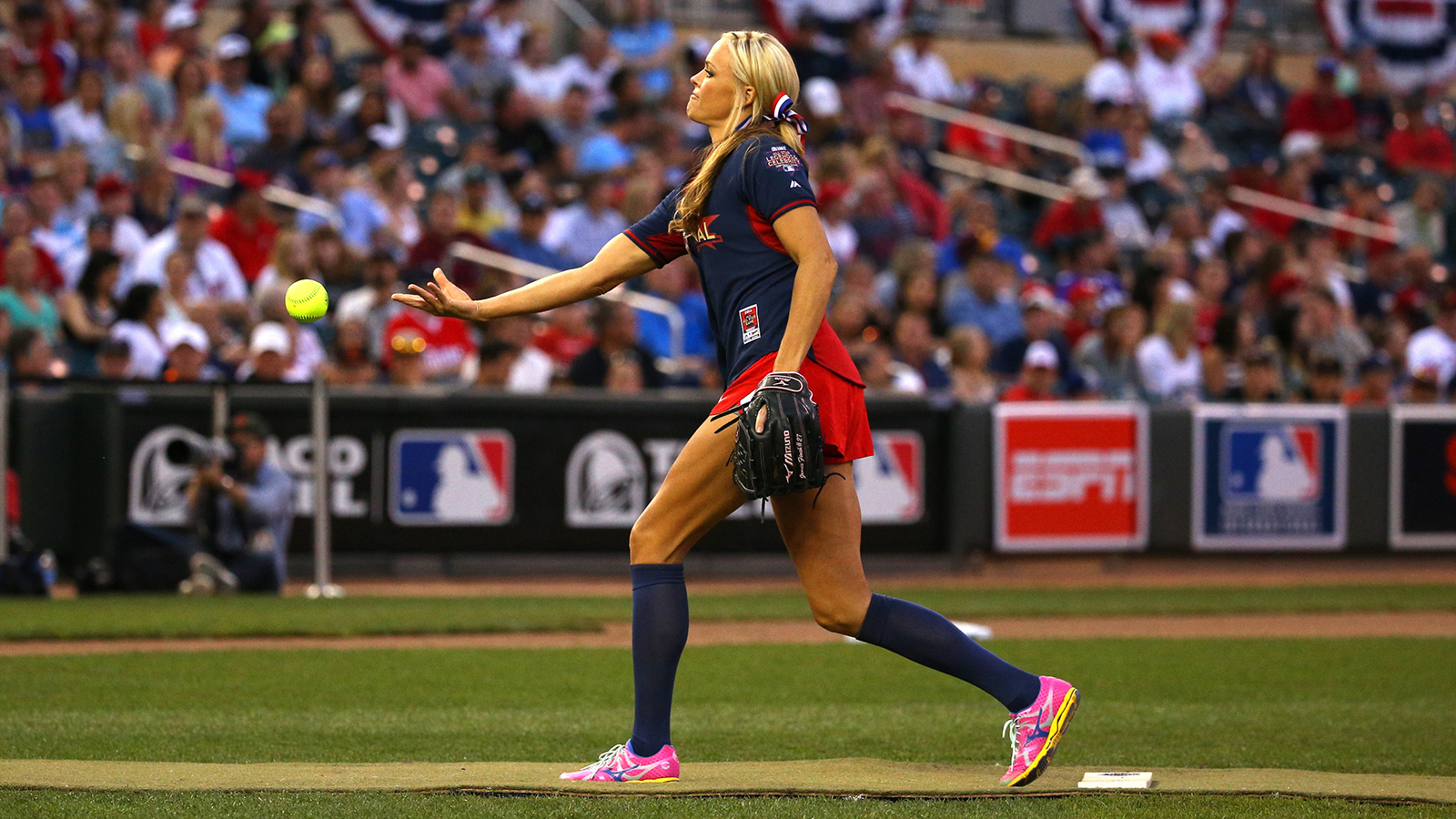 The expression on his face said it all.
During the Major League Baseball All-Star Celebrity Softball game at Target Field on Sunday, Vikings running back Adrian Peterson faced U.S. gold-medal softball pitcher, Jennie Finch.
The results were ugly.
After Finch's first pitch slipped, Peterson swung and missed at a high fastball, which, as you'll see below, left him amazed.
He then fouled back the next pitch and embarrassingly struck out swinging on a slow pitch.