Knicks fans planning James Dolan protest outside MSG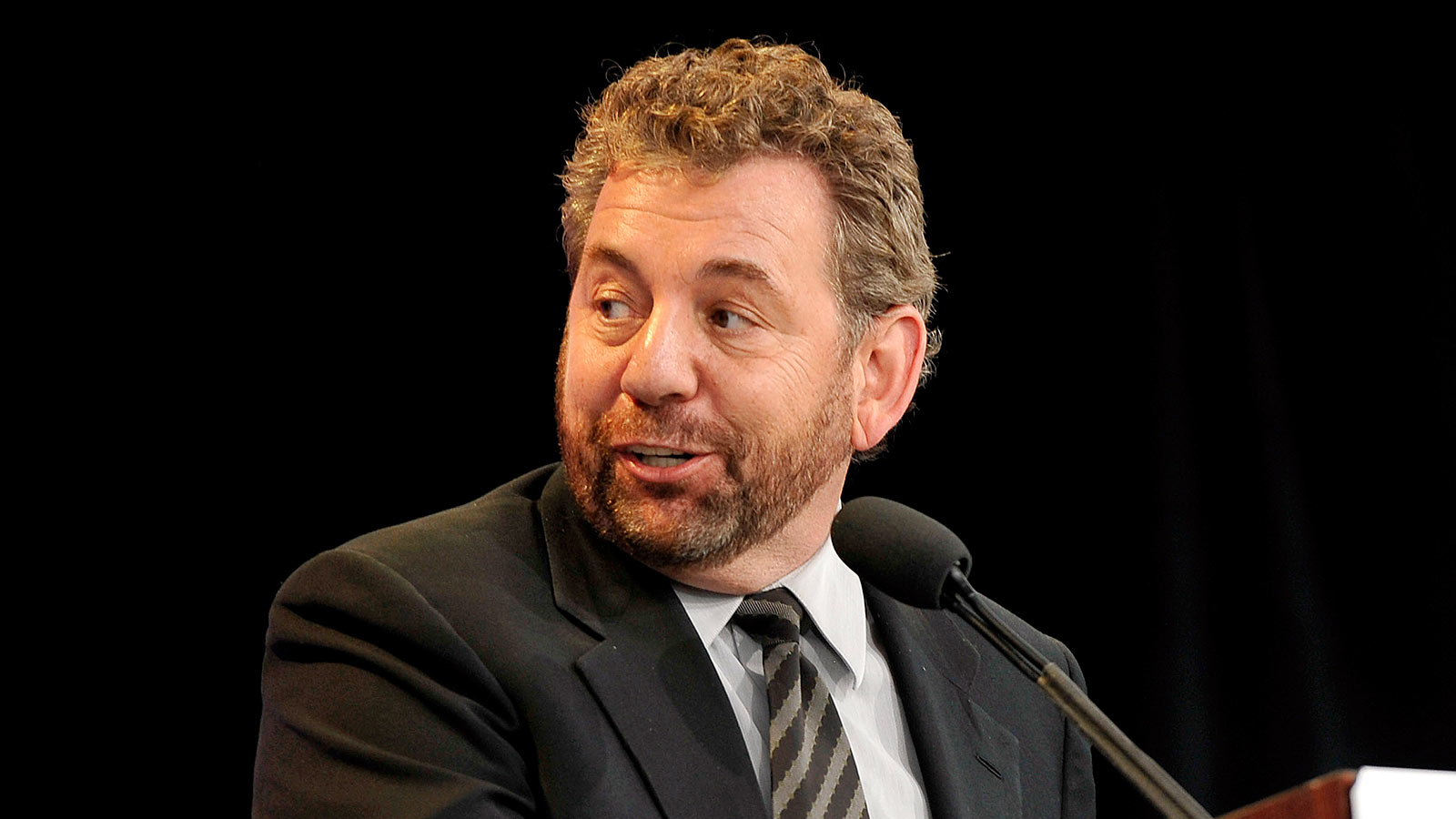 James Dolan has long been the bane of New York Knicks fans from Long Island to Yonkers, but the aloof, much-despised team owner has now pressed a certain section of New York-area fandom into trying another tactic for getting his attention: a good old-fashioned protest in front of Madison Square Garden on March 19.
The group, calling itself Knick Fans 4 Life, has set up a Facebook page to organize its activities and currently has more than 1,600 likes, if that serves as any indication that at least a certain number of fans are thinking of attending the rally. The team plays the Indiana Pacers that night, and the site is also encouraging fans planning on attending to buy one of these BLAME DOLAN T-shirts for $20 and wear it in a show of solidarity.
So what excactly is KF4L aiming to accomplish? Here's the group's mission statement:
1) Dolan's failure to allow knowledgeable basketball people the autonomy/power to make basketball related decisions. (Pat Riley, Jeff Van Gundy, Donnie Walsh) His insistence on overriding the opinions of his basketball people by bidding against himself in negotiations and overpaying in trades. The rehiring of Steve Mills who has never been in the GM role before and presided over one of the most embarrassing eras in Knick history.
2) The MSG Media Policy. Steve Mills has yet to speak to the media or fans about the state of the team since he came back. The fans deserve explanations and the media deserve to do their job in order to keep fans informed. The media policy creates an atmosphere in which competent GMs and coaches do not want to work in.
3) The infiltration of CAA. Fans are uneasy of the abnormal influence CAA wields in the Knick organization. From a coach switching agents in order to sign a deal, to the team dealing a first rd pick for an oft injured forward repped by that same agency, to seemingly shady back room deals that allow Chris Smith to get signed to a fully guaranteed NBA contract.
We understand Dolan will not sell. We understand change may not come of this. We just want our voices heard. We want to remind Dolan and the NBA that our voices matter. We buy the tickets, the jerseys, the NBA League Pass subscriptions. We are frustrated. We are tired. We deserve better.
At least on that last point, it's hard not to argue that anyone deserves better than rooting for the Knicks these days.