Colts website is down to 'direct all focus' to AFC championship game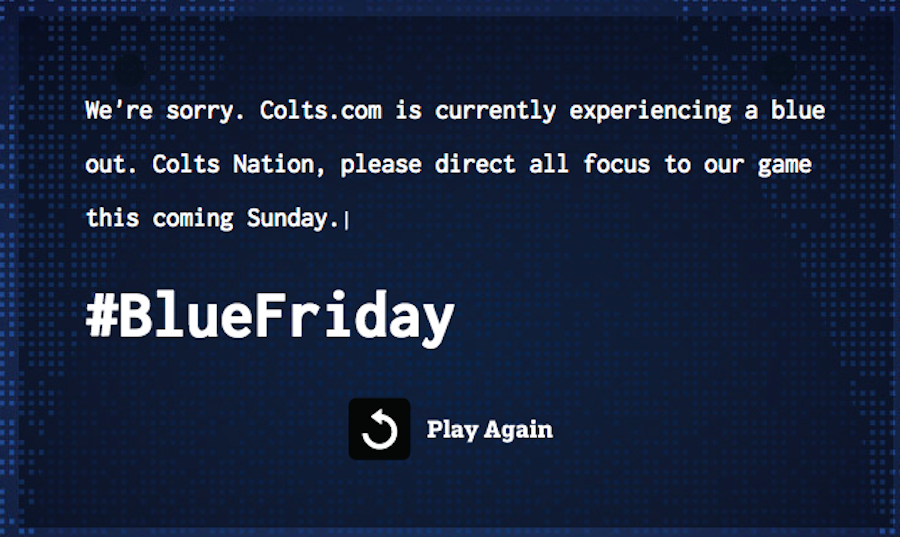 People directing their browsers to the Indianapolis Colts website on Friday will see a minute-long pump-up video with wideout T.Y. Hilton, safety Mike Adams and other players, after which the screen goes kaput as seen above.
They're calling it a "blue out" or Blue Friday. It's oddly mesmerizing and an interesting tactic, perhaps designed to get people using their mobile platforms, or give bloggers like me something to do on a Friday. Thanks, Colts.
Meanwhile, the Colts' AFC championship opponent, the New England Patriots, have a fully operational website.
H/T Chris Burke]