Indianapolis Colts: Five memorable off-field moments from the 2014-15 season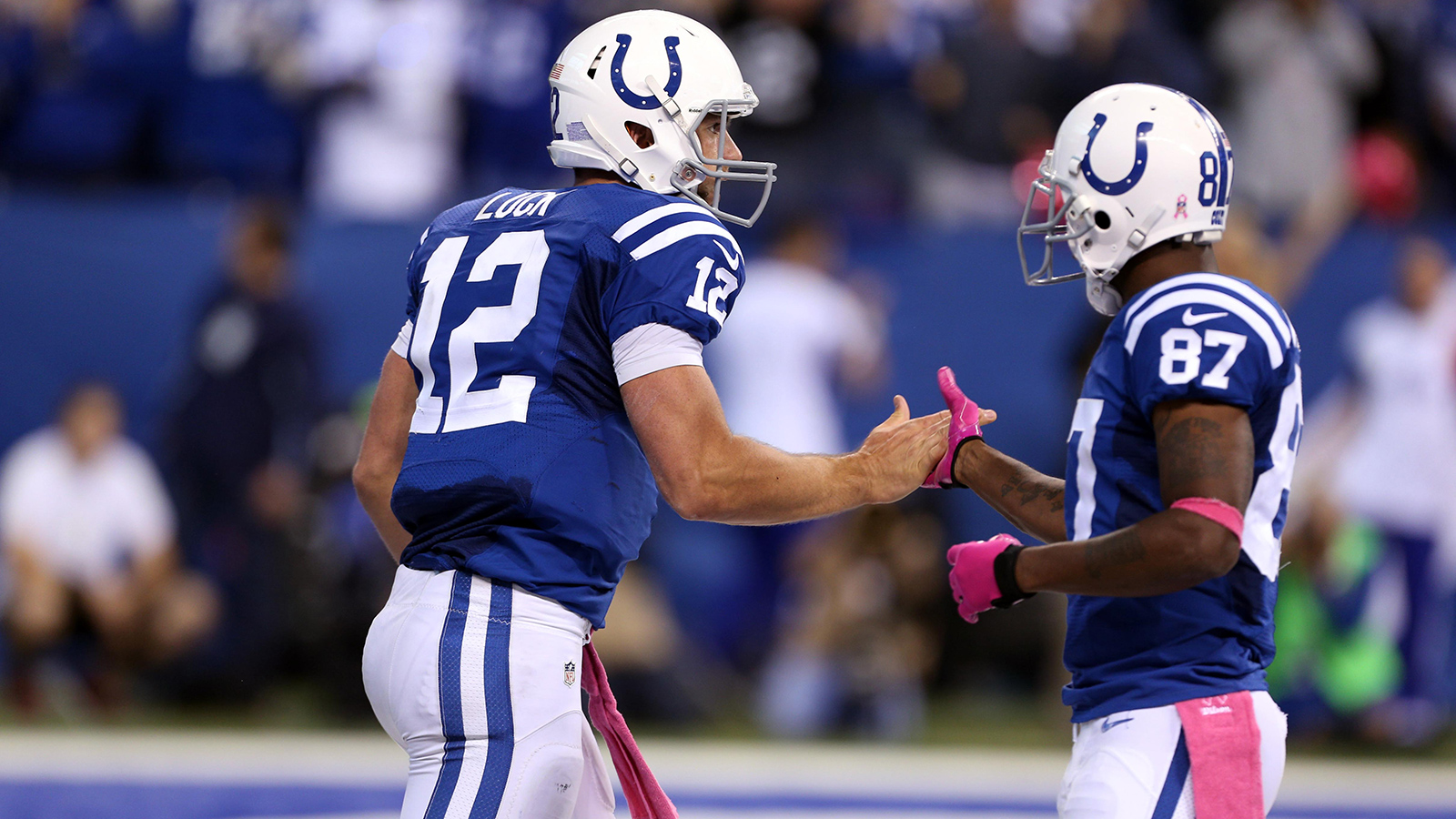 As the NFL's championship weekend approaches, The Buzzer is looking back at the moments from off the field (or during stoppages of play) that have colored the season for each of the four remaining contenders.
Here we go with the Indianapolis Colts, a 7-point underdog for the second week in a row after toppling the Denver Broncos at Mile High Stadium. Our five favorite Colts moments in no particular order:
1. PAT MCAFEE RESPECTFULLY REQUESTS THAT ANTONIO BROWN REFRAIN FROM STOMPING HIM IN THE FACE DURING A PUNT RETURN
Can you leave this particular move at home this weekend boss? @AntonioBrown84 pic.twitter.com/FyeLdwJk0P

— Pat McAfee (@PatMcAfeeShow) October 20, 2014
McAfee was called upon to punt three times in that game but did not suffer the same karate kick indignity as his punting brethren Spencer Lanning
"Great job!" he'll exclaim, for example. There are many ways to get into an opponent's head: that is Andrew Luck's. "In all the years I've played football I have never heard anything like it" Washington Redskins linebacker Ryan Kerrigan told the Wall Street Journal. "Nothing even close."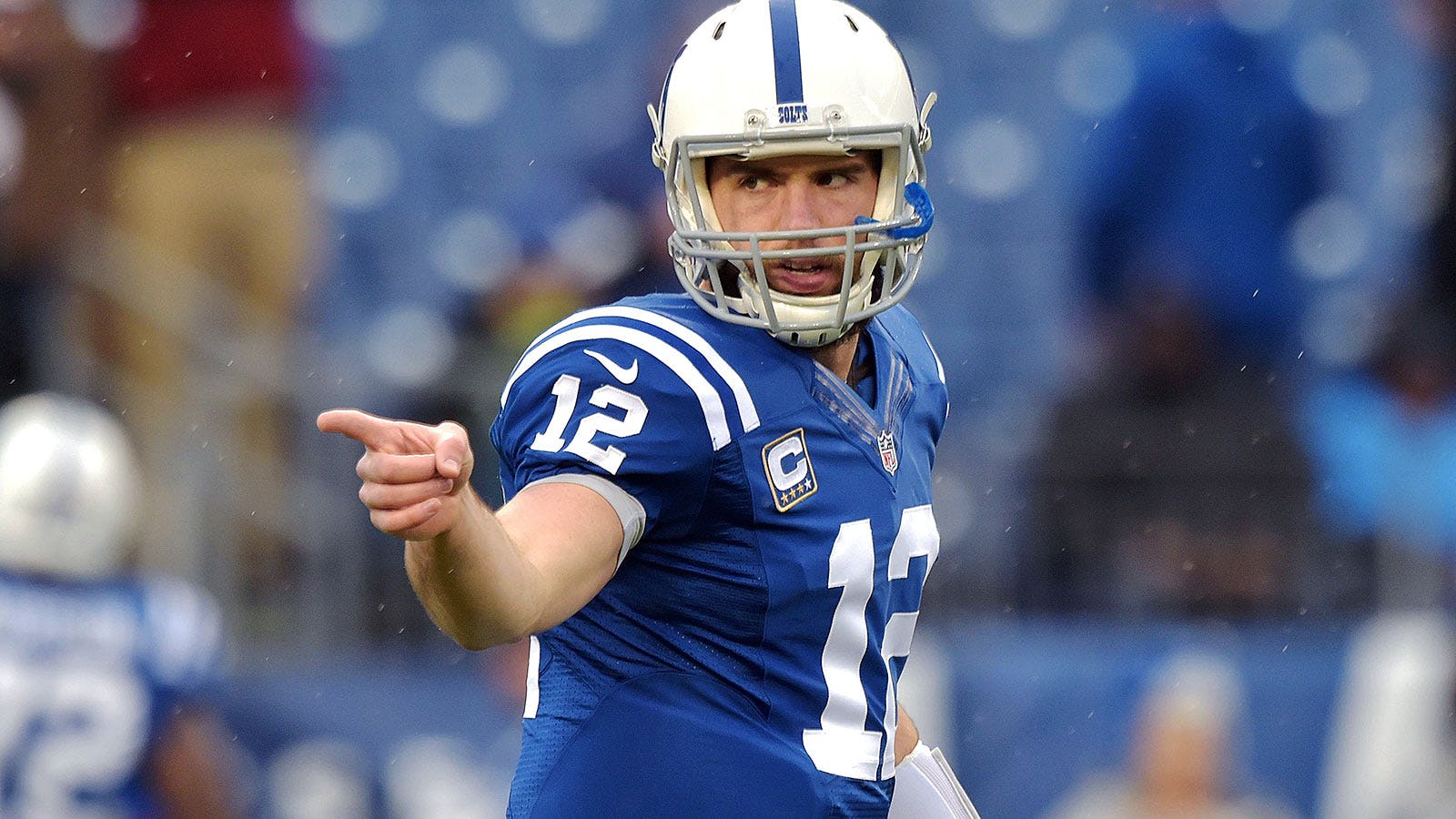 3. COLTS MASCOT BLUE GOES ROGUE AND SHOVES KIDS DURING A MASCOT vs. KIDS FOOTBALL GAME
Blue is a big bully.
4. OFFENSIVE TACKLE ANTHONY CASTONZO'S TOUCHDOWN DANCE
This one barely qualifies (on the basis that it's after an actual play) as off-field but we just couldn't leave it out. What exactly is he doing there? "That was the Dhalsim celebration from Street Fighter II," Castonzo said after the game of his first career touchdown. "His little yoga celebration. His other celebration is when he floats in midair, but I wasn't prepared to do that one." Castonzo added, "Dhalsim is kind of like a left tackle in the sense that he uses his hands to keep guys away from him." Thoughtful and well executed!
5. SERGIO BROWN CHANNELS INNER RIC FLAIR AFTER WILD CARD WIN, THEN GETS SURPRISED BY NATURE BOY HIMSELF ON SiriusXM's NFL RADIO
Whooooooooo!!!
Check out companion posts on the other three remaining Super Bowl contenders: Patriots / Seahawks / Packers
Follow The Buzzer on Facebook. Why the heck not?