The Buzz: Hulk Hogan talks John Cena, Stone Cold, The Rock, NWO, Johnny Manziel and more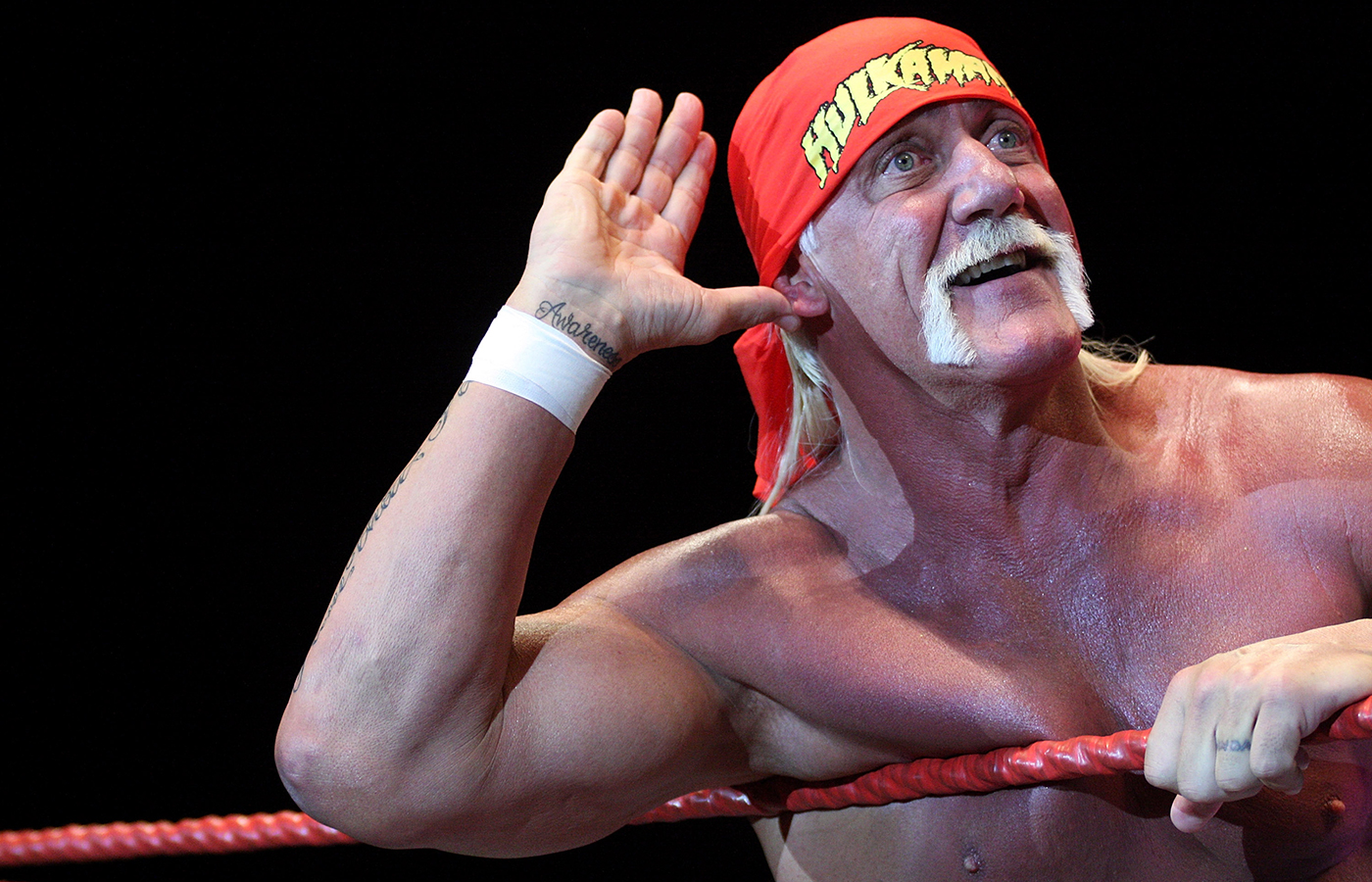 Wrestling superstar/legend/icon Hulk Hogan joined the latest edition of "The Buzz with Jimmy Traina" for a discussion that covered a wide span of his career.
The Hulkster was open about the fact that all these years later, he still has the desire to get back in the ring.
"I am training on a personal level and trying to get to a point where I would feel confident enough to go in and tear the roof off the place again. "
Hogan also revealed whom he'd like to face if he got back in the ring.
"John Cena would be the guy I would love to wrestle," he told "The Buzz."
Speaking of Cena, we asked Hogan whether the longtime WWE babyface should turn heel.
"It's not just about 'rasslin' anymore. It's a bigger business. It's more about entertainment, and across the board, how all the dominoes fall when you make a knee-jerk reaction like that, so I really can't answer that question anymore."
That part of history is being covered in depth at 9 p.m. ET each Tuesday on the WWE Network, which is airing "The Monday Night War," a 20-episode original series documenting the ratings battle between WWE and WCW.
"I think WCW still would be around if they'd have kept their focus on their product and not what Vince was doing. You start wanting to compete with the monster, the monster might eat you. I think they were both separate entities. The Monday Night Wars were great, but I think the focus was more ego driven. 'We wanna beat the WWE.' I never had that thought in my head."
The "Immortal One" also talked about how his career stacks up against Stone Cold Steve Austin and The Rock.
"If you're gonna ask me who the bigger star was in the wrestling business, I'm gonna say me. If you're gonna say who's the bigger star in Hollywood, I gotta say The Rock.
Hogan also reminisced about the early days of his WWE career and when he knew Hulkamania was becoming a piece of the culture. We also touched on why he switched from using "Eye of the Tiger" to "Real American" as his entrance music.
We also talked about Hogan nominating Johnny Manziel for the ALS #IceBucketChallenge, Brock Lesnar beating The Undertaker at WrestleMania and much more.
You can listen to the podcast below or download it on iTunes or your MP3 player.