HS senior gets banned from soccer league with list of ridiculous offenses
It took nearly two full months of shenanigans but Ohio's North Side Co-Ed Soccer League has finally ousted anti-establishment villain Brian Garruto.
Garruto, a senior and member of the boys' varsity soccer team at Westlake (Ohio) High School, posted the banishment notice he received from the recreational league's management to his Twitter account.
As a bonus, here's a photo of Brian in action for the Westlake varsity team.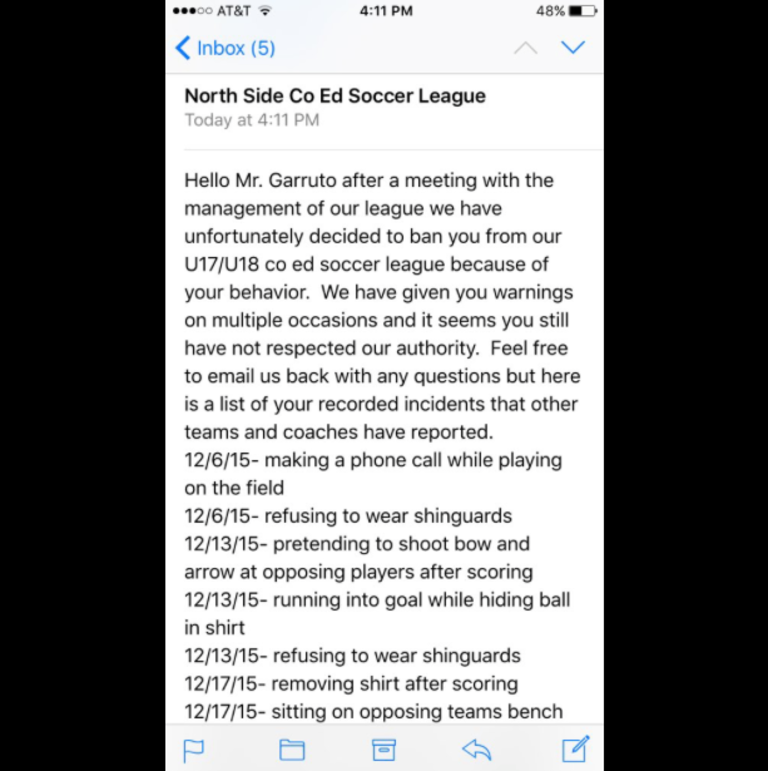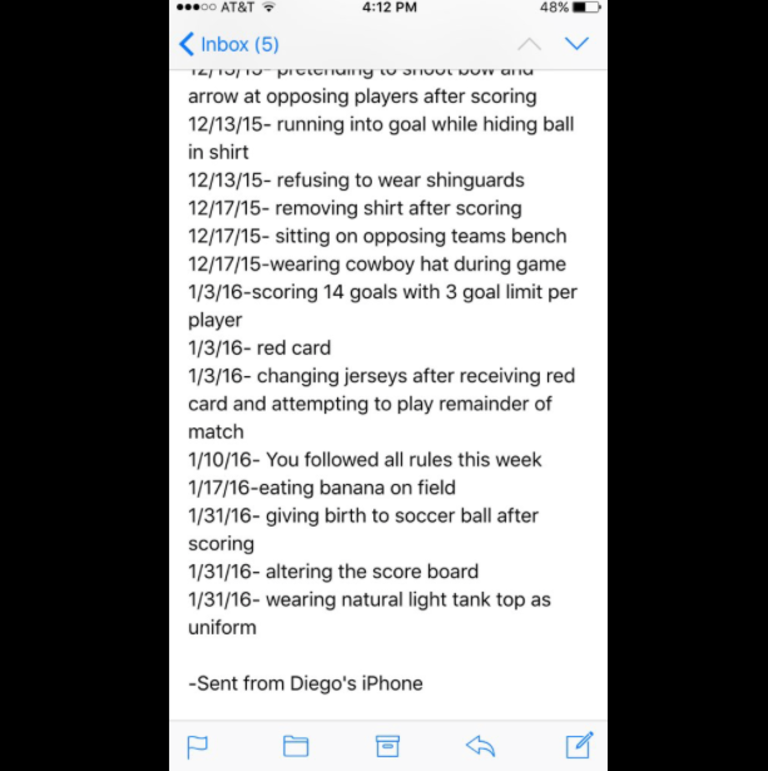 [H/T GQ]