Aaron Rodgers gives 'Man of the Week' award goofing on teammate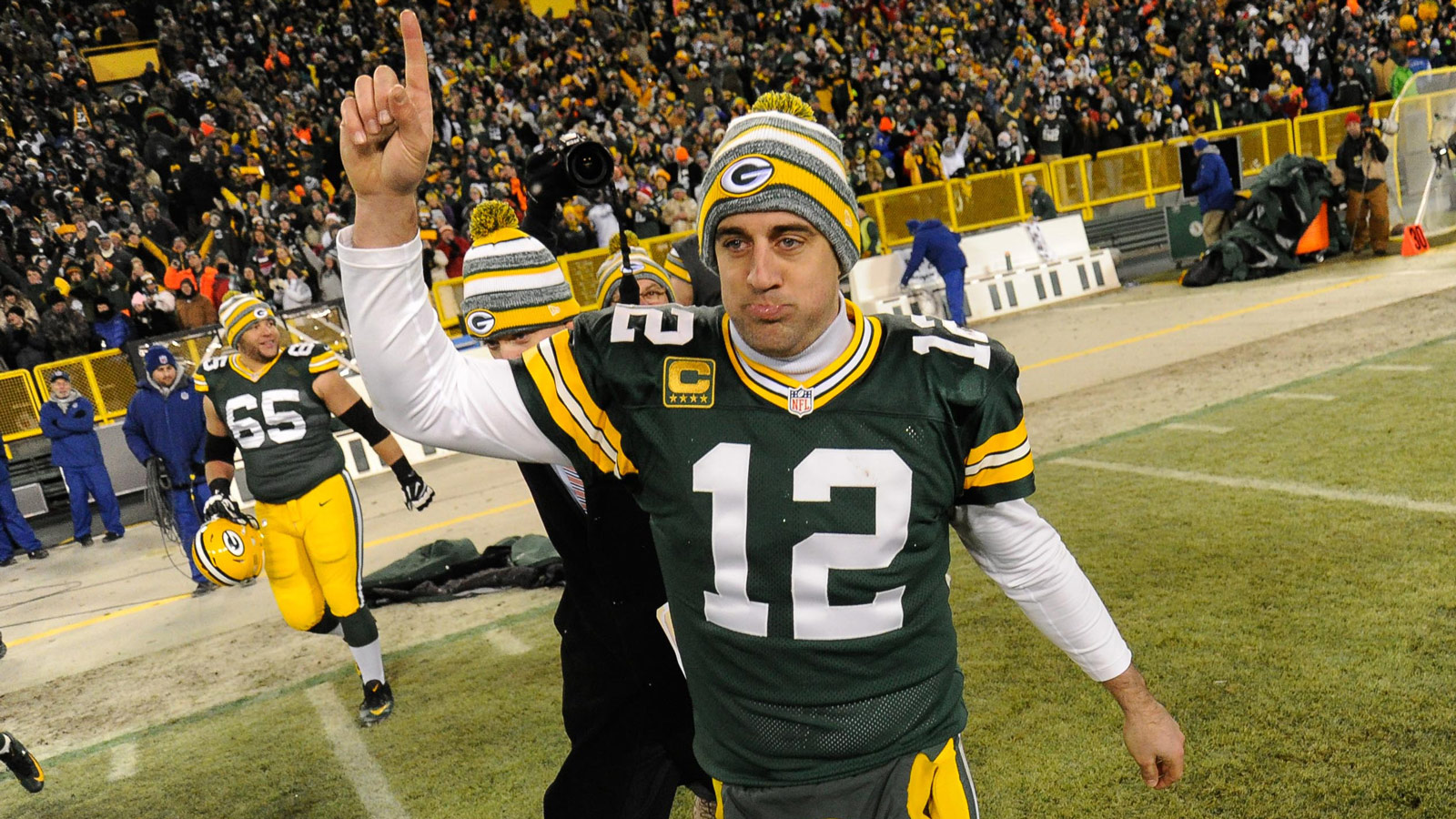 Green Bay Packers quarterback Aaron Rodgers apparently is as skilled at pranking his teammates as he is at slicing up opposing defenses.
In a highly amusing Wall Street Journal story about Rodgers' offbeat sense of humor and locker room antics, there's a bit about his "Man of the Week" award that he presents during midweek meetings, recognizing a "less-than-flattering" photo of a teammate that he finds after scouring Google Images.
"He spends a lot of time on the Internet, trying to find anything," said one Man of the Week recipient, tight end Andrew Quarless, who had an ugly photo from his Penn State days highlighted.
We knew Rodgers liked to joke around based on his habit of photobombing the weekly Packers team captain photos, but clearly his thirst for messing around with his teammates runs much deeper.
Now, inspired by the quarterback himself, here's our Man of the Week award, presented to Aaron Rodgers for this photo from the Packers' Week 1 showdown at the other NFC team that enjoyed a playoffs bye this past week, the Seattle Seahawks: