Genius Eagles fan recycles old DeSean Jackson jersey in brilliant way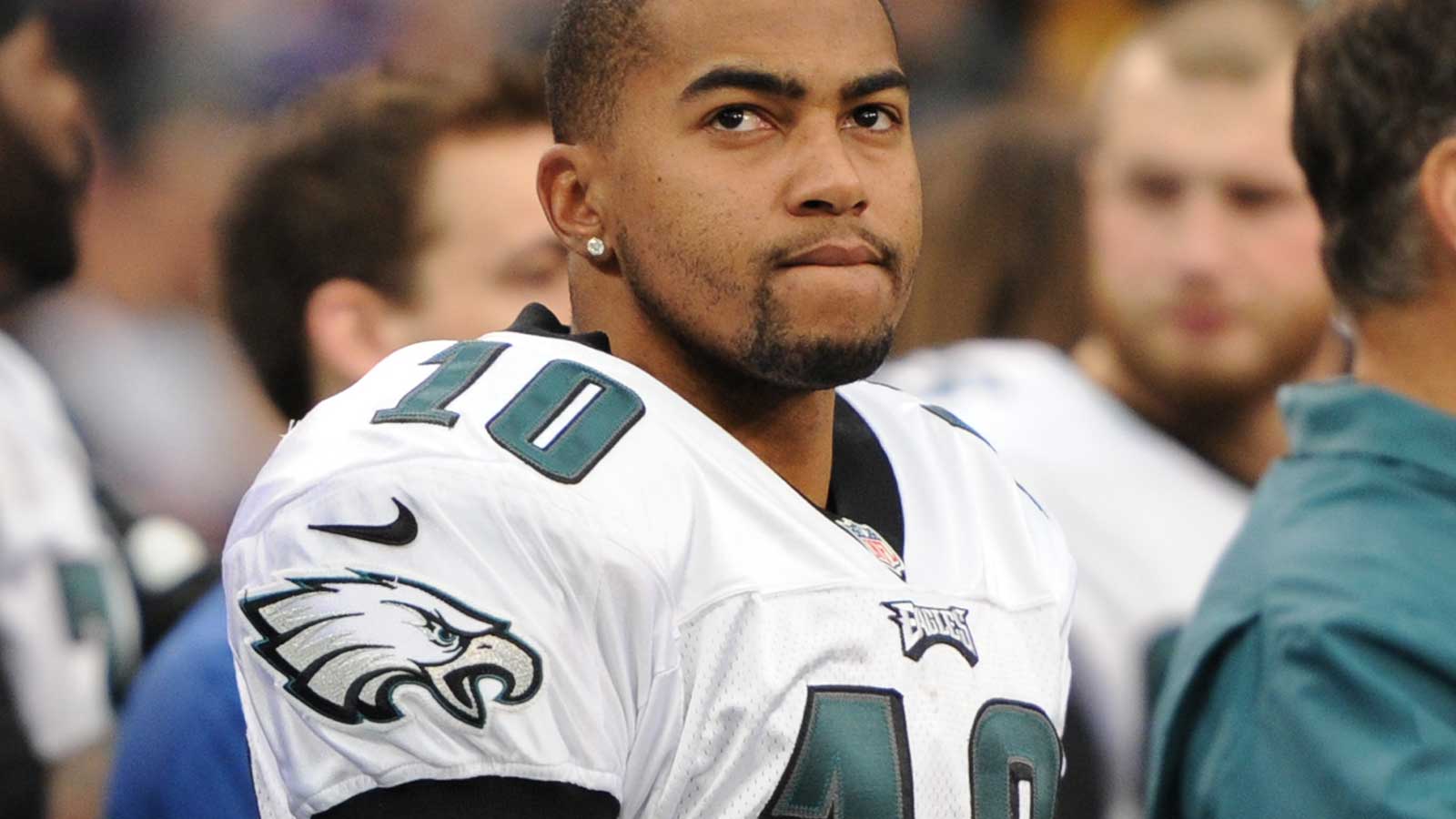 I have a rule: when I buy NFL gear I never buy individual player jerseys, I always go with team stuff. Why? For one, football is the ultimate team game. No one player can have an impact on the game the way a guy in basketball or baseball can, for instance. Mostly though I just don't want to get stuck with a jersey for a guy when he gets traded to another team.
For example, Philadelphia Eagles fans who have bought DeSean Jackson jerseys in recent years now have quite a conundrum on their hands. They may not have anything against D-Jax himself, but you just can't sport a guy's jersey when he's playing for a division rival. But there's a solution.
This next photo shows how one fan found a brilliant way to recycle their old DeSean Jackson jersey. With a few small modifications they were able to turn it into a Jeremy Maclin one:
First major violation jersey of the season. http://t.co/meLEqKC6lq pic.twitter.com/XhNECiAWKm

— Jon and Sean Show (@JonandSeanShow) August 26, 2014
No one will ever be the wiser. Brilliant. Even still, I have to say that I think this guy has him beat:
Philly ingenuity. http://t.co/EePINGXmMi pic.twitter.com/Ruj8djq4iU

— RantSports (@RantSports) January 7, 2014
Touché.