Piece of paneling from video board falls on fans at French Open
There was a scary moment at the French Open on Tuesday when a large sheet of metal fell off a video board and into the stands.
As you'll see below, the piece of metal falls directly into a section filled with fans at center court.
Somehow, only three spectators came away with minor injuries.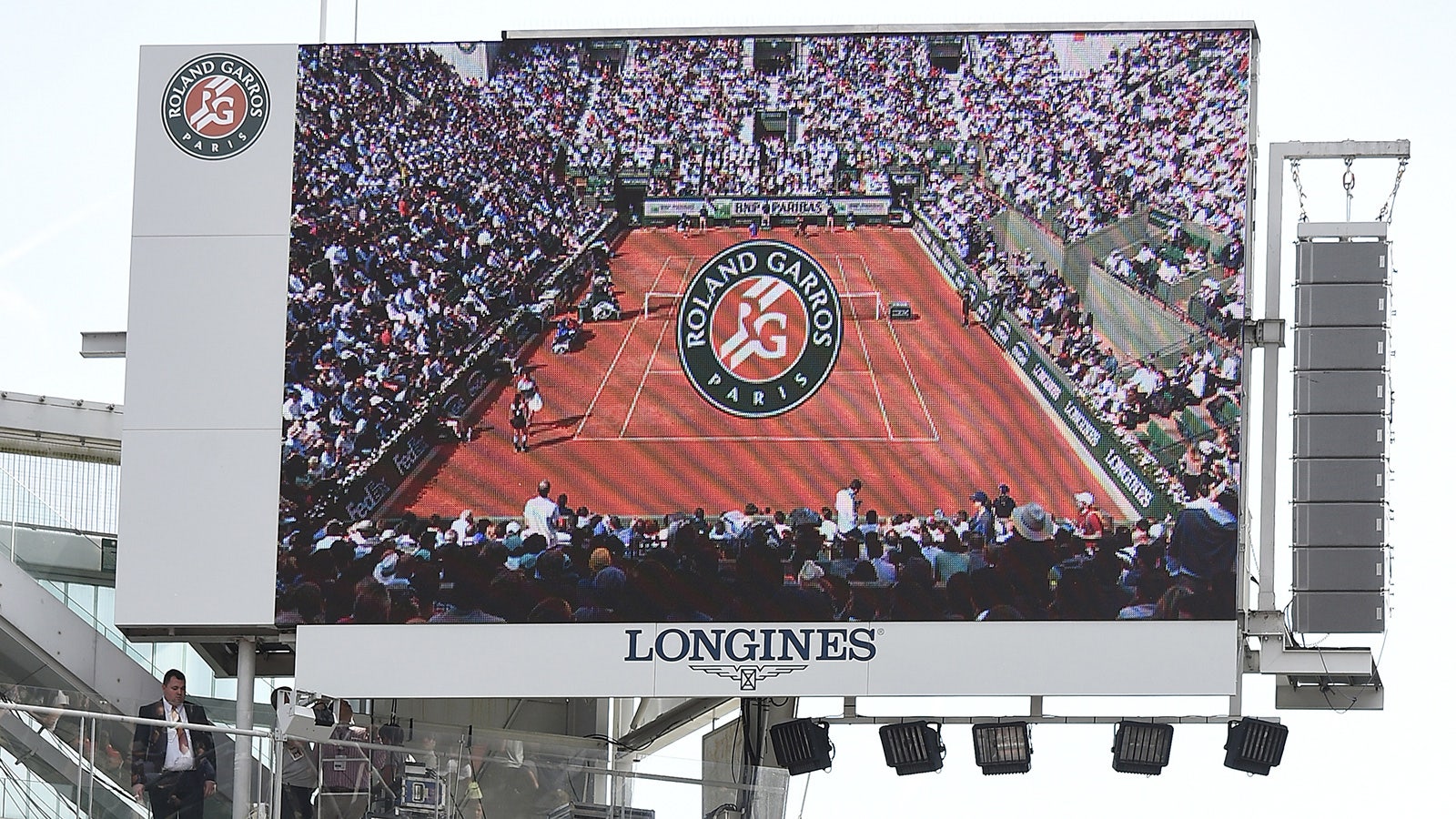 One injured fan even managed to smile and flash a peace sign while being attended to.
A sheet of metal fell from the scoreboard onto members of the public, three of whom sustained minor injuries.

— Roland Garros (@rolandgarros) June 2, 2015