Fred Jackson takes exception with LeSean McCoy tweet about Bills' No. 1 running back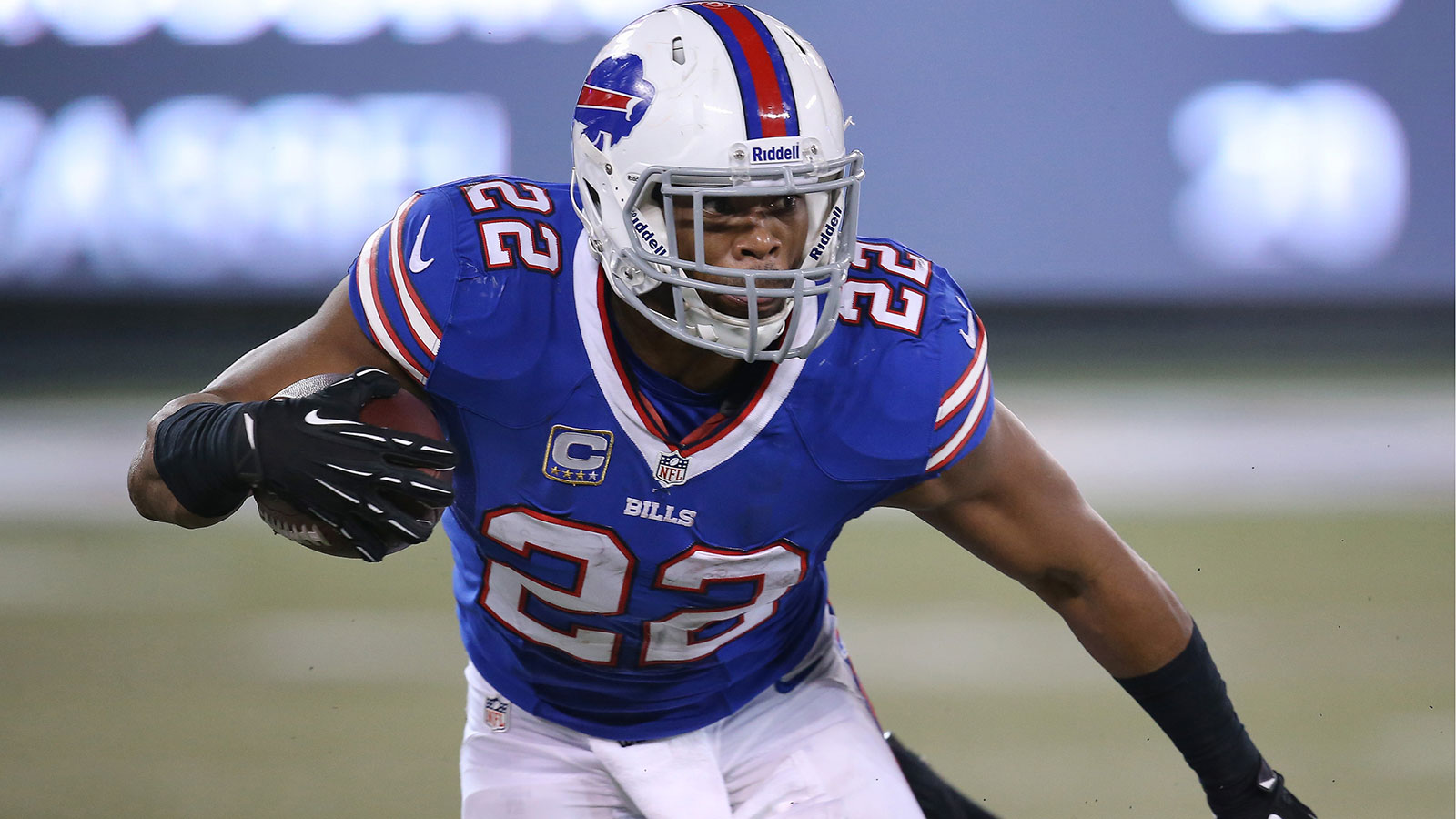 Over the weekend, the Bills traded for Eagles running back Bryce Brown.
Philly running back LeSean McCoy took to Twitter to wish Brown the best of luck in Buffalo and let it be know that he thinks Brown will be the starter there on Day 1.
This caught the eye of current Bills running back Fred Jackson, who had an issue with McCoy's opinion and offered a wager.
@BryceBrown_34 my boy it's been fun… Good luck with everything and knowing what they got and knowing what they getting lol starter day 1

— Lesean McCoy (@CutonDime25) May 10, 2014
McCoy was sent scrambling and made sure to throw out a compliment to Jackson.
No disrespect to @BryceBrown_34 but @CutonDime25 starter day 1 huh? I think @CJSPILLER and I might wanna bet something on that! #BillsMafia

— Fred Jackson (@Fred22Jackson) May 10, 2014
However, Jackson was not letting McCoy off the hook..
@Fred22Jackson I ain't know if it was u … Thought u were a lil to OLD!! for twitter lol but grandpa Freddy u a beast (real talk)

— Lesean McCoy (@CutonDime25) May 12, 2014
@CutonDime25 Oh yeah! It's Me! Open up that check book Bruh Bruh and let me know what u wanna lose!

— Fred Jackson (@Fred22Jackson) May 12, 2014