Five things we want to see on the WWE's new network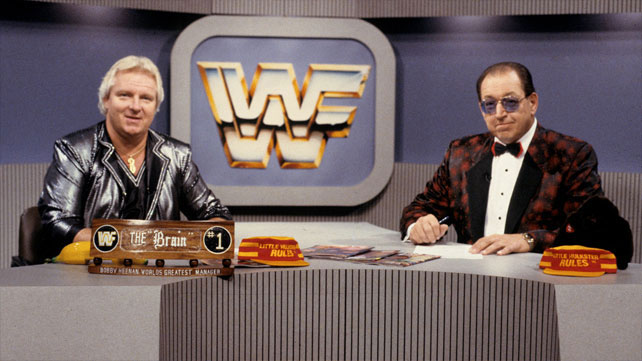 The network will feature new content as well as old shows from the company's archive.
Here are five things we most want to see from the WWE vault.
1. Reruns of "Prime Time Wresting": This was an old USA Network show and the reason for wanting to see it again is very simple: Bobby "The Brain" Heenan and Gorillia Monsoon. Forget Madden & Summerall. No duo in sports announcing had more chemistry than these two.
2. "WWE Legends of Wrestling": This show was only offered on the WWE's video on demand service, but it's one of the best things the company has ever produced. Jim Ross leads a one-topic panel discussion with veterans of the industry. You can search YouTube for clips, but here's a clip of the show about the Monday night wars.
3. Reruns of "Tuesday Night Titans": This USA Network show was Vince McMahon's attempt to be Johnny Carson with Lord Alfred Hayes playing the role of Ed McMahon. Here's a clip in which a very aggressive Randy "Macho Man" Savage" appeared on the show.
4. Any show that features The Rock singing.
5. Any Saturday morning show that featured a Piper's Pit: This still might be the greatest clip in WWF/WWE history.