Watch an entire arena full of people lose their minds over Super Smash Bros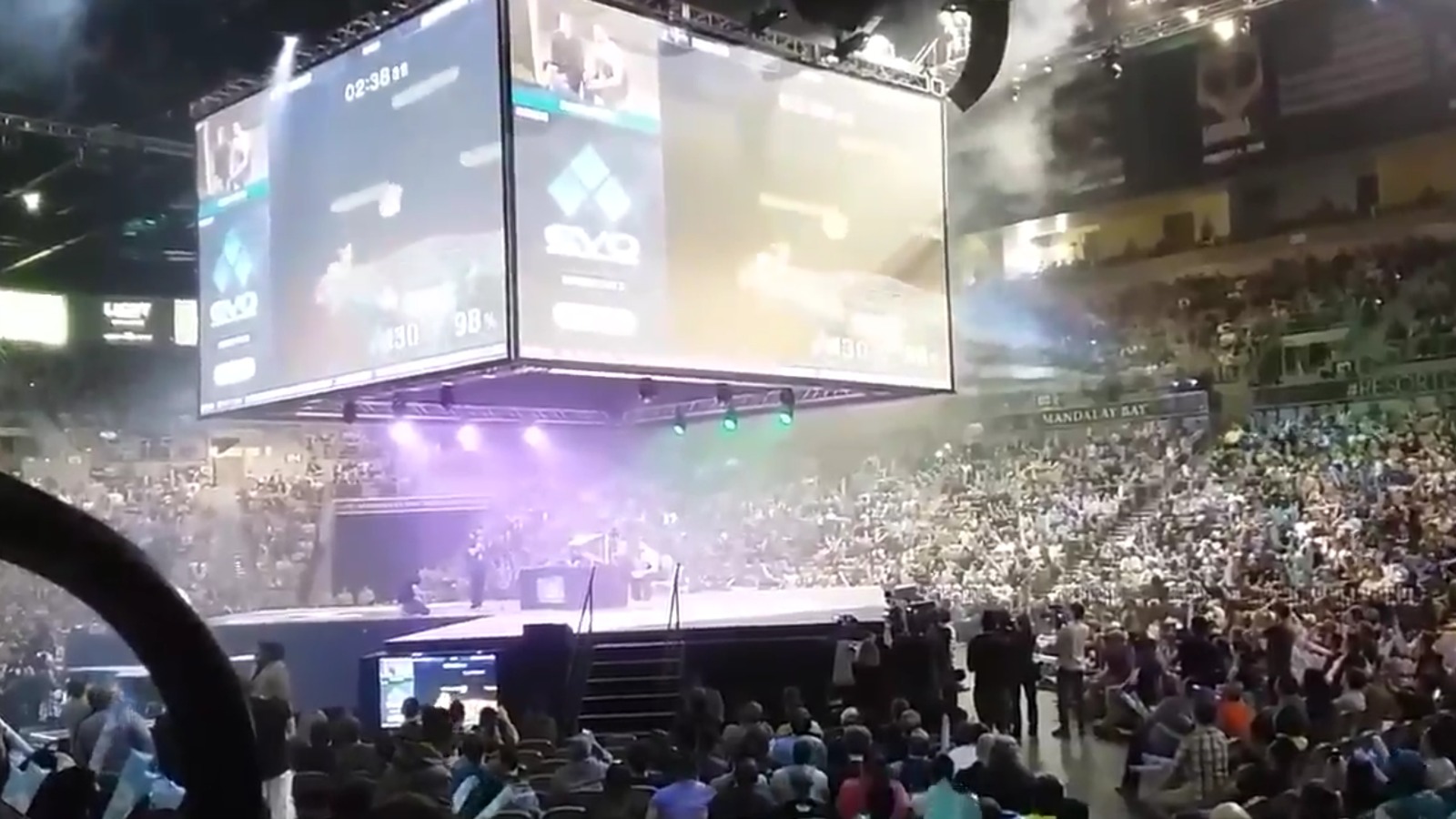 The fighting game event of the year came to a close Sunday in Las Vegas in a packed Mandalay Bay Events Center, and the finals of Super Smash Bros: Melee and Street Fighter V at Evo 2016 were absolutely thrilling.
In the Super Smash Bros: Melee grand final, Jigglypuff player Hungrybox emerged from the loser's side of the bracket – just one death away from being eliminated – completed an epic comeback to force a final set against Armada.
The crowd erupted when the bracket was reset.
AND HBOX CLUTCHES IT TO RESET THE BRACKET pic.twitter.com/1SeynDlAmI

— Axe @ #EVO2016 (@TempoAxe) July 18, 2016
Hungrybox would go on to win an electric final set that came down to the very last stock.
Later in the Street Fighter V finals, lone American representative L.I. Joe beat Eita to advance, and his father's reaction was priceless.
Joe advances! USA! pic.twitter.com/2XDYyJgyTs

— ⓂarcusD (@_MarcusD_) July 18, 2016
In the grand finals, Infiltration became a two-time Evo champion by beating Fuudo.