Watch Eagles punter Donnie Jones sing cowboy-infused 'Baby Got Back' to Darren Sproles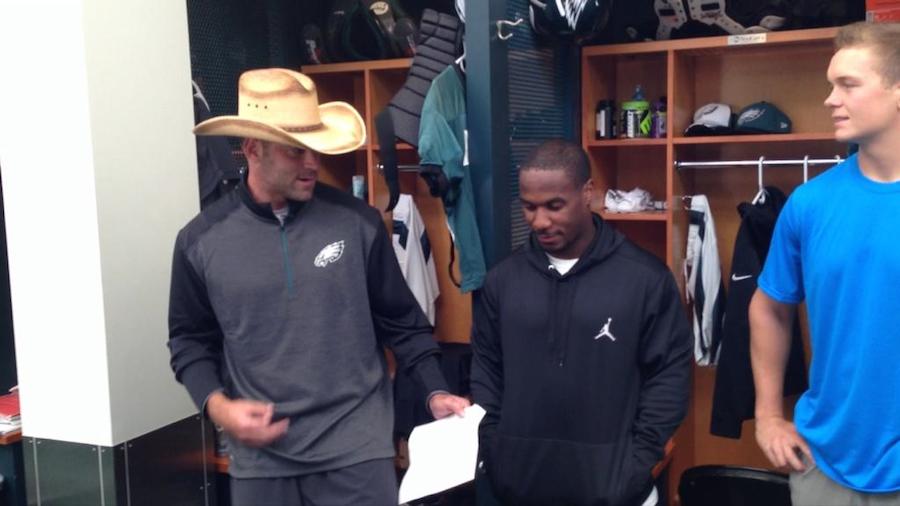 In the Eagles locker room on Tuesday, punter Donnie Jones and running back Darren Sproles played a game where Sproles had to guess the tune that Jones sang for him.
Well, the headline already spoiled the song's identification, but thanks to WPVI TV's Jeff Skversky, you can still enjoy Jones' air guitar, cowboy-ish remix of Sir Mix-a-Lot's classic "Baby Got Back."
Actually, the video doesn't tell the whole story, because apparently Louisiana native Jones drew inspiration from a certain country singer, but the video cuts out before the reveal. "With?" Jones asked. I don't know, Garth Brooks? Kenny Chesney?
We hereby request that Eagles beat reporters obtain more footage of the Donnie Jones playing some version of "Name That Tune" with his teammates, using '90's hip-hop songs.
It shall be known as "The Donnie Jones Show."