UPDATE: Howard's girlfriend apologizes for 'Laker hater' hoodie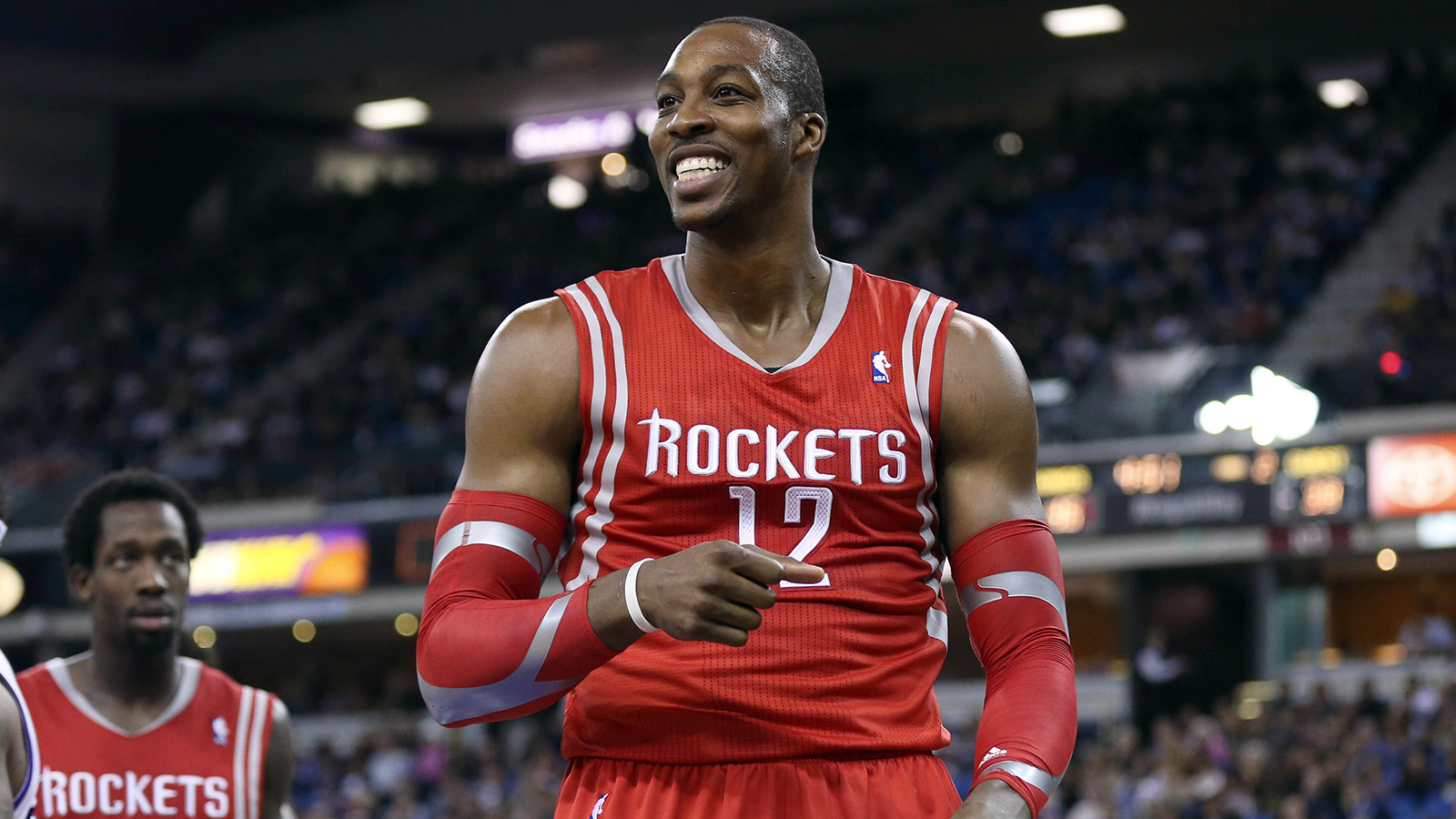 Update: Dwight Howard's girlfriend Christine Vest apologized for wearing her "Laker hater" hoodie to Wednesday night's game.
I sincerely apologize to all if the Laker fabs that i've clearly hurt in some way by wearing a fun "laker hater" hoodie to the game.

— Christine Vest (@Christine_Vest) January 9, 2014
Vest felt the hate from Lakers fans:
@Christine_Vest before #LakersNation is out!! 1 question, do u suck as much as D12at the Free thro Line? Peace out! Don't take it personnel

— ✨Lakers✨ (@rfloresloves24) January 9, 2014
@Christine_Vest @rfloresloves24 Christine your just a gold digging whore

— eric cartman (@SheldonCooper73) January 9, 2014
Howard had 20 points and 13 rebounds as the Rockets handed the Lakers their ninth loss in 10 games, 113-99.
Dwight Howard and the Rockets played host to his former team, the LA Lakers, Wednesday night.
His girlfriend, Christine Vest, had a special sweatshirt made for the occassion.
And this being 2014, she showed it off on Instagram before the game. See how it says Laker-Hater on the front?
Dwight Howard's girlfriend is officially a #LakerHater. –> http://t.co/62q1Il2hxS pic.twitter.com/RosZzcMuHW

— FOX Sports: Hoops (@HoopsonFOX) January 9, 2014