Drake is very charming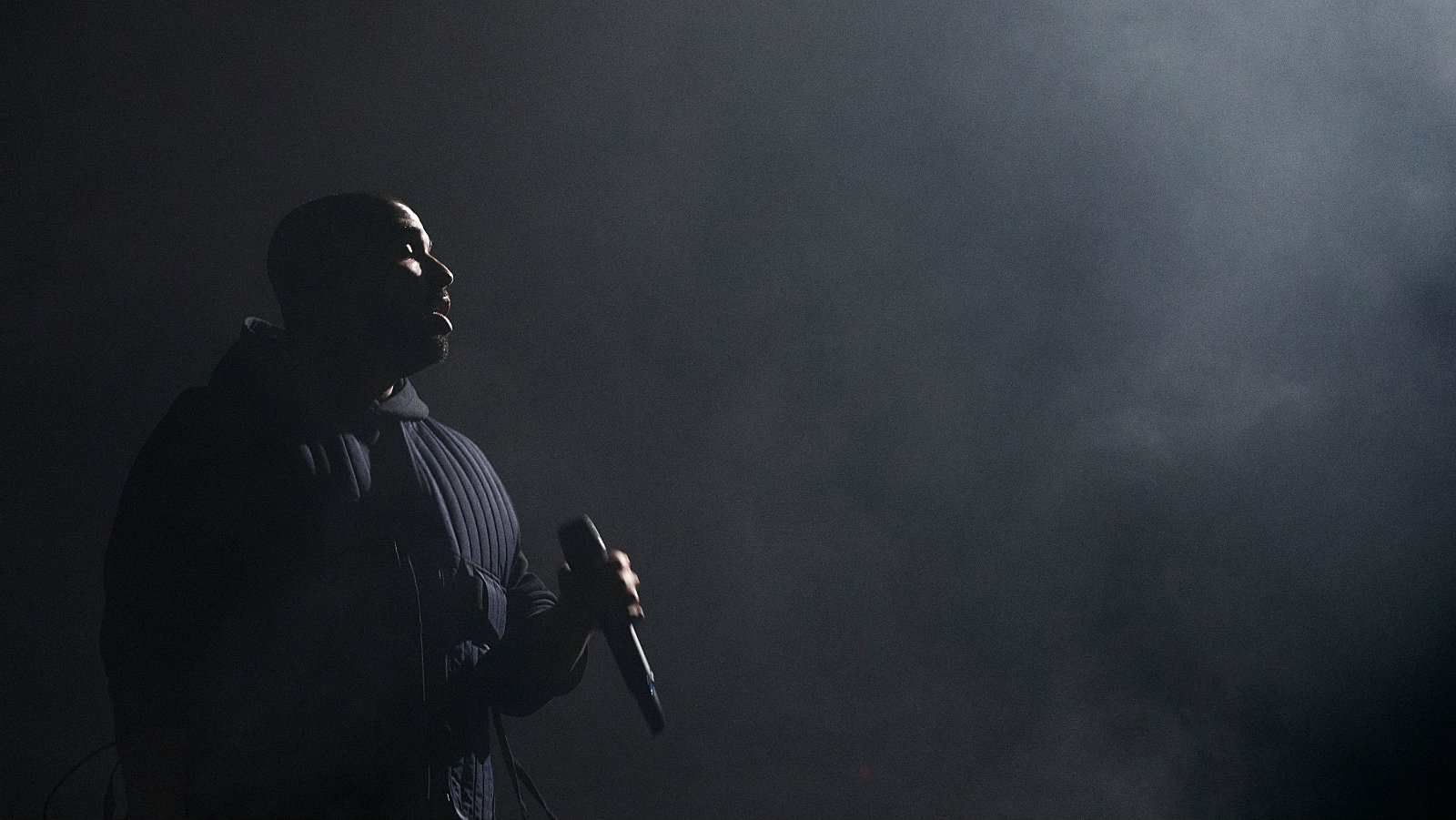 Drake is very charming.
His interviews are few and far between, but during last Thursday evening's super special edition of OVO Sound Radio wherein he sat across from Zane Lowe talking about how his fourth (sixth?) studio album VIEWS came to fruition, I remembered that he is finishing school polite. One of those people that can passably fake interest and excel at turning small talk into slightly bigger medium talk.
He heaped praise on Kanye West. He called Taylor Swift "angelic." He laughed at all of Lowe's jokes. He said that he and Nicki Minaj and The Weeknd 'don't talk as much as he'd like' which sounds way more pleasant than "actively not talking at all" or, gasp, "beefing."
But the most affecting of all the red carpet chin wagging was this kernel about how honest he is:
"I'm a very honest person. I can't write fiction. I can't really do these sort of like themed story songs that are just a story about someone else I made up, it all has to directly do with me or I can't make the music."
OK, true.
On VIEWS, he's saying things that are probably at least rooted in fact. Chances are his wifey really is spice like David Beckham. I don't quite know what it means, but if anyone's getting green like Earth Day, it's probably Drake. It's definitely a stretch, but maybe someone actually has called him "Chaining Tatum" before; though I personally think it should be brought up zero more times.
As a listener, Drake is fun.
"Child's Play" is a playful number about having a lover's tiff at Cheesecake Factory over an infectious New Orleans bounce sample flip that I can see myself milly rocking to 10 minutes before closing time at some chi-chi downtown club. Even Freddie Gibbs, who's the gangster-est gangster rapper out there, was doing it in his bathroom mirror just yeserday morning:
"Don't make me give you back to the hood" is unfortunate and the line about Nameless Tryst whipping Drake's Bugatti to CVS for tampons is kind of exclusive but I'm sure the other 57 mega-rich people in the Calabasas cul de sac can relate. "Feel No Ways," which runs a direct electric current through Malcom McClaren's 1983 party record "World's Famous" is equally silly, but it's peak Cigarette Boat Drake, and Cigarette Boat Drake is arguably the best Drake.
He's still whining in tenor range about his love interest slighting him by wanting a life of her own and he's the worst, but I enjoy it because I'm the worst too. I've felt pressed about a text message preview on my girl's lockscreen from a "Jeff" I didn't remember meeting. I've been at the point where Tinder seemed like a good idea. I've linked my bank account to Mint and never opened the app again.
The album has a handful of those moments. Those moments that recall the same feeling we got watching him do that corny whirly-phone-hand thing in wheat Timbs and an oversized turtleneck a few months ago.
It's you. It's me. It's all of us. But a handful of moments does not an album make. And what's more, it's cool to accept ourselves as we are, but getting complacent in our shittiness is a slippery slope, isn't it?
By now I'm sure you get the gist, but as someone who thinks critically, Drake is well, disappointing.
We've been here before, haven't we?
"U With Me?" is "Furthest Thing" plus Drake's very bestest PartyNextDoor impression. (That DMX half-bar intro is also hilarious, given what DMX had to say about Drake in 2011.) "Redemption" is "Too Much" is "Look What You've Done." Maybe it's an ex that's still living rent free in his mind; maybe it's his mom– maybe it's someone with read receipts that took four hours to return a text.
His biggest selling point content-wise has always been self-awareness, but through telling and re-telling of the same sad story with very marginal changes, it's begun to tip over into self-absorption.
A photo posted by champagnepapi (@champagnepapi) on
"Life is always on, man, I can never get away from it," he keens on the plaintive second track "9," which, fair enough– it's crazy that you're expected to just do stuff every single day until you die. I'd imagine that's especially true for someone who's eternally between life-altering breakups. But for all of the groaning and pouting, eventually you have to get out from underneath the covers and, you know, do the stuff. This song, as with many others in VIEWS' bloated 82ish minutes, finds Drake unable or even unwilling to leave the gloomy safe house in Calabasas. Or his lonely perch atop the observation deck of the CN Tower, whichever.
And as for "6 upside down it's a 9 now," I'm not even touching that.