Derrick Ward goes on Twitter rampage after Eagles cut DeSean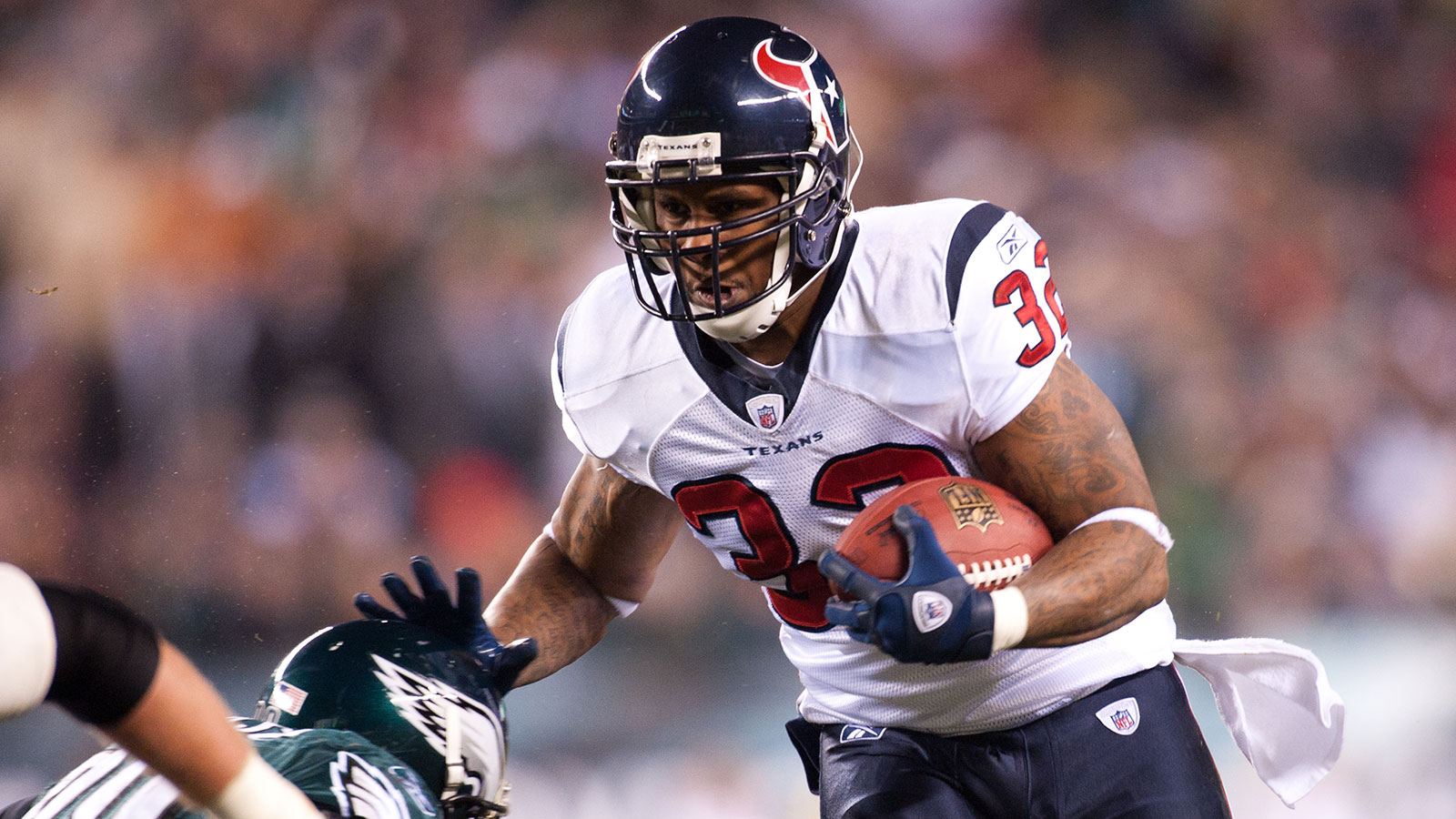 Derrick Ward was an NFL running back from 2004 to 2011.
He played with the New York Giants, Tampa Bay Buccaneers and Houston Texans.
On Friday afternoon, after the Philadelphia Eagles released DeSean Jackson, Ward WENT OFF about ESPN, the NFL, Chip Kelly and more.
Take a look.
These ESPN analyst sound real dumb right now talking about @DeseanJackson10 They think they know what they're talking about but they don't.

— Derrick Ward (@DerrickWard32) March 28, 2014
@espn stop trying to discuss a conversation you know nothing about. U guys are assuming every single thing your talking about right now.

— Derrick Ward (@DerrickWard32) March 28, 2014
Im sorry but has @DeseanJackson10 ever been arrested? Suspended? DUI? Drugs? No so why are these dumb asses on @espn trying to make him seem

— Derrick Ward (@DerrickWard32) March 28, 2014
Like he's a horrible person. The NFL is so Contridictive I swear. Especially these punk ESPN Analyst.

— Derrick Ward (@DerrickWard32) March 28, 2014
and @RonJaworski_BFL shut the F**k up. You sound so dumb right now. and fake ass Teddy Bruschi for someone who use to play in the league

— Derrick Ward (@DerrickWard32) March 28, 2014
recently you sure are trying your hardest to act like you where Gods gift to football. I know almost everyone of your old teammates hated u

— Derrick Ward (@DerrickWard32) March 28, 2014
because you where that one guy that everyone had on there team that goes and snitches to the head coach about other players. Bottom line

— Derrick Ward (@DerrickWard32) March 28, 2014
I know @DeseanJackson10 very very very well. If the Eagles where so concerned about his "Gang Ties" they wouldnt had drafted him 6 years ago

— Derrick Ward (@DerrickWard32) March 28, 2014
Mark Dominik is the last person that should be talking about anyone with the way he handled players in @TBBuccaneers when he was the GM

— Derrick Ward (@DerrickWard32) March 28, 2014
The @Eagles gonna cut @DeseanJackson10 because they "Think" he might know gang members but they'll keep and resign a well known Racist?

— Derrick Ward (@DerrickWard32) March 28, 2014
I'm born and raised in South Central LA. I have uncles who are still gang bangin cousins who still gang bang. But what does that have to do

— Derrick Ward (@DerrickWard32) March 28, 2014
with someone playing football and ballin out for your team? I'm sorry but Every NFL team knows what there players are doing who there hangin

— Derrick Ward (@DerrickWard32) March 28, 2014
out with. In 6 years has he had 1 single incident? 1 single crime? The NFL is a bunch of BS Im so glad I'm done with that joke of a league

— Derrick Ward (@DerrickWard32) March 28, 2014
Mark my words there won't be an NFL in the next 20 years watch and see There so worried about who a player knows and a player dunking on the

— Derrick Ward (@DerrickWard32) March 28, 2014
goal post than actually worry about whats really important. And the funny thing about it Chip Kelly coached@t Oregon which recruited players

— Derrick Ward (@DerrickWard32) March 28, 2014
From Crenshaw HS. He knows for damn sure who's gang banging and who's not.

— Derrick Ward (@DerrickWard32) March 28, 2014
A lil bro @DeseanJackson10 keep your head up. Keep doing you don't let any of these fake no talent ass analyst on ESPN deter you from doing

— Derrick Ward (@DerrickWard32) March 28, 2014
what you do. Keep working hard like you do everyday and when you do get on a squad and play against the sack ass @Eagles burn they ass for

— Derrick Ward (@DerrickWard32) March 28, 2014
10 catches 150yds 3td's

— Derrick Ward (@DerrickWard32) March 28, 2014
sorry twitter for ranting but I just hate when these so called sports channels start talking about crap they have no idea about.

— Derrick Ward (@DerrickWard32) March 28, 2014