Astros give Jeter interesting Cowboy boots, golf clubs & more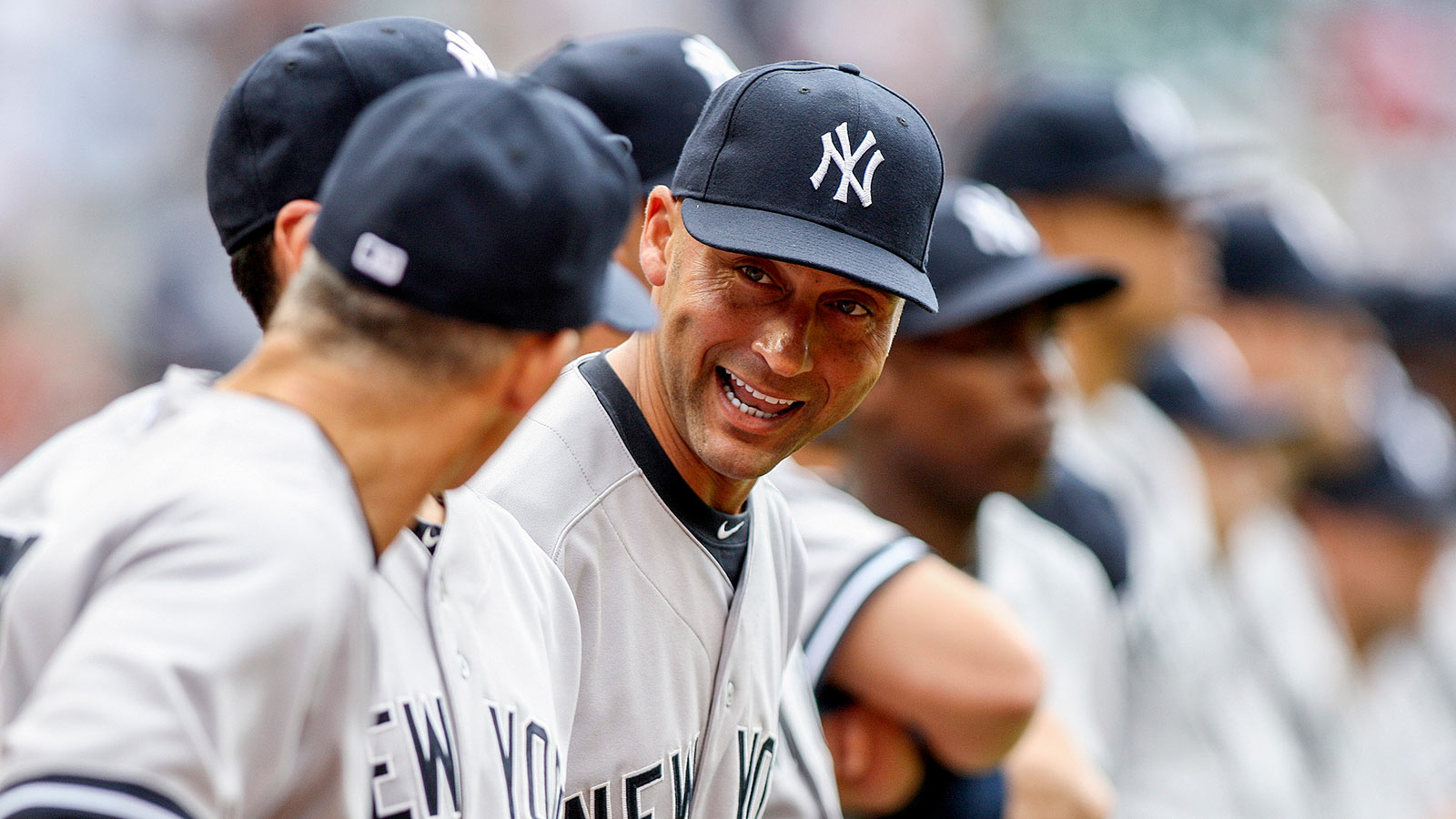 Derek Jeter scooped up his first retirement gifts from an opposing team Wednesday night in Houston and, well, the Yankee captain got some good things and some weird things.
Let's start with the weird things.
Check out these pinstripe cowboy boots and this cowboy hat:
@astros @JeterTurn2 Houston Astros first to honor Derek Jeter with awesome cowboy boots! #Congrats pic.twitter.com/af4kPV5wWa

— Mary (@maryopaul) April 3, 2014
I just can't imagine Jeter ever slipping those babies on. Maybe I'm wrong, though. Who knows?
Now for the cool things. Golf clubs:
#Astros will present Jeter with golf clubs, Stetson cowboy hat, and custom boots. pic.twitter.com/xQ5F4wj5PW

— Houston Astros (@astros) April 2, 2014
Looks like some new Titleist woods and probably some Titleist irons. Those are some great gifts.
But a lot of people on Twitter were more interested in the boots.
those cowboy boots the astros gave jeter have to be the ugliest thing ive seen in baseball, right upthere with kevin youkilis face

— Fred Nuñez (@infernoscurse) April 3, 2014
I would pay good money to see Jeter actually wear the cowboy boots the Astros just gave him pic.twitter.com/lRhXY9QDis

— Lana Berry (@Lana) April 3, 2014
I can't picture Jeter wearing these Cowboy boots he got from the Astros but I can see Andy wearing them. http://t.co/b3SvGwSr3D

— ❄ AAA ❄ (@AboveAverageA) April 3, 2014