Darnell Dockett wants everyone to know his guns are legal, but he's strapped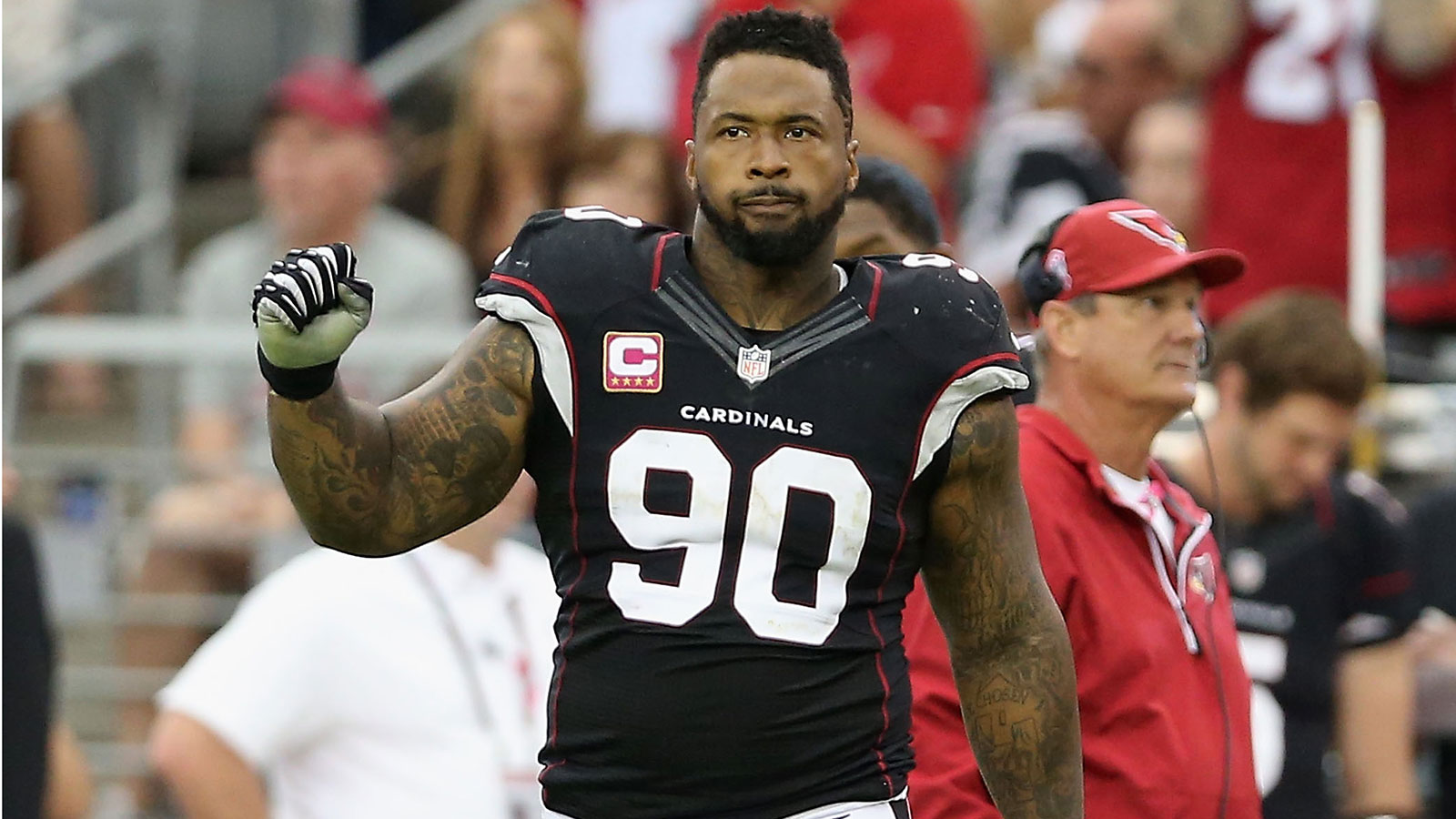 Well, this should make Roger Goodell feel better . . . sort of.
Maybe.
Shortly after wide receiver DeSean Jackson was released by the Philadelphia Eagles and a story came out about his possible ties to gangs on Friday, Arizona Cardinals defensive lineman Darnell Dockett, who is an adventure to follow on social media, complimented the NFL and bragged about his law-abiding ways on Twitter.
The NFL shield is bigger than any football player.. It's all about how you represent that shield and the team you play for.

— DARNELL DOCKETT (@ddockett) March 28, 2014
I may do crazy stuff for a good lol, or share my world but I won't do nothing dumb or really stupid. I have never had to go sit with goddel

— DARNELL DOCKETT (@ddockett) March 28, 2014
That was nice, wasn't it?
However, Dockett couldn'€™t leave well enough alone.
Any gun I post on social network I own and have a license for!! And I now have a permit to carry a conceal weapon. I'm strapped right now😬

— DARNELL DOCKETT (@ddockett) March 28, 2014
Even though he has the proper licenses, Goodell and the Cardinals can't be thrilled about Dockett's gun collection, which he shared in Instagram a couple of months ago.
At least the NHL's Twitter legend, Paul "BizNasty" Bissonnette" added some levity to Dockett's tweets.
Same here @ddockett. I don't trust these soccer moms in Scottsdale.

— Paul Bissonnette (@BizNasty2point0) March 28, 2014