This hockey goalie will dance his way into your heart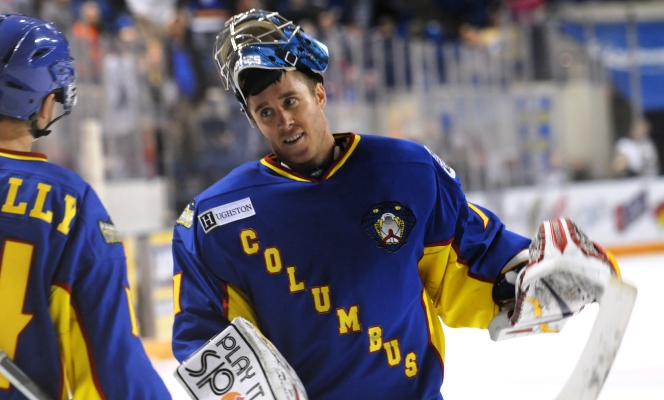 Columbus Cottonmouths goalie Andrew Loewen put on quite a show during intermission the other night.
With two-time Canadian gold medalist Shannon Szabados in net for the independent Southern Professional Hockey League team, the 29-year-old journeyman (and usual starter) used his free time to delight the Cottonmouth crowd on hand with his rendition of the Wobble.
Warning: You will be unable to unsee once you have seen this:
The man was clearly born to dance.
Props to Loewen, who keeps alive the very real(-ish) and very awesome tradition of unexpectedly deft dancing in hockey skates.