Cris Carter's son knocks over coach celebrating CFL touchdown, scuffles ensues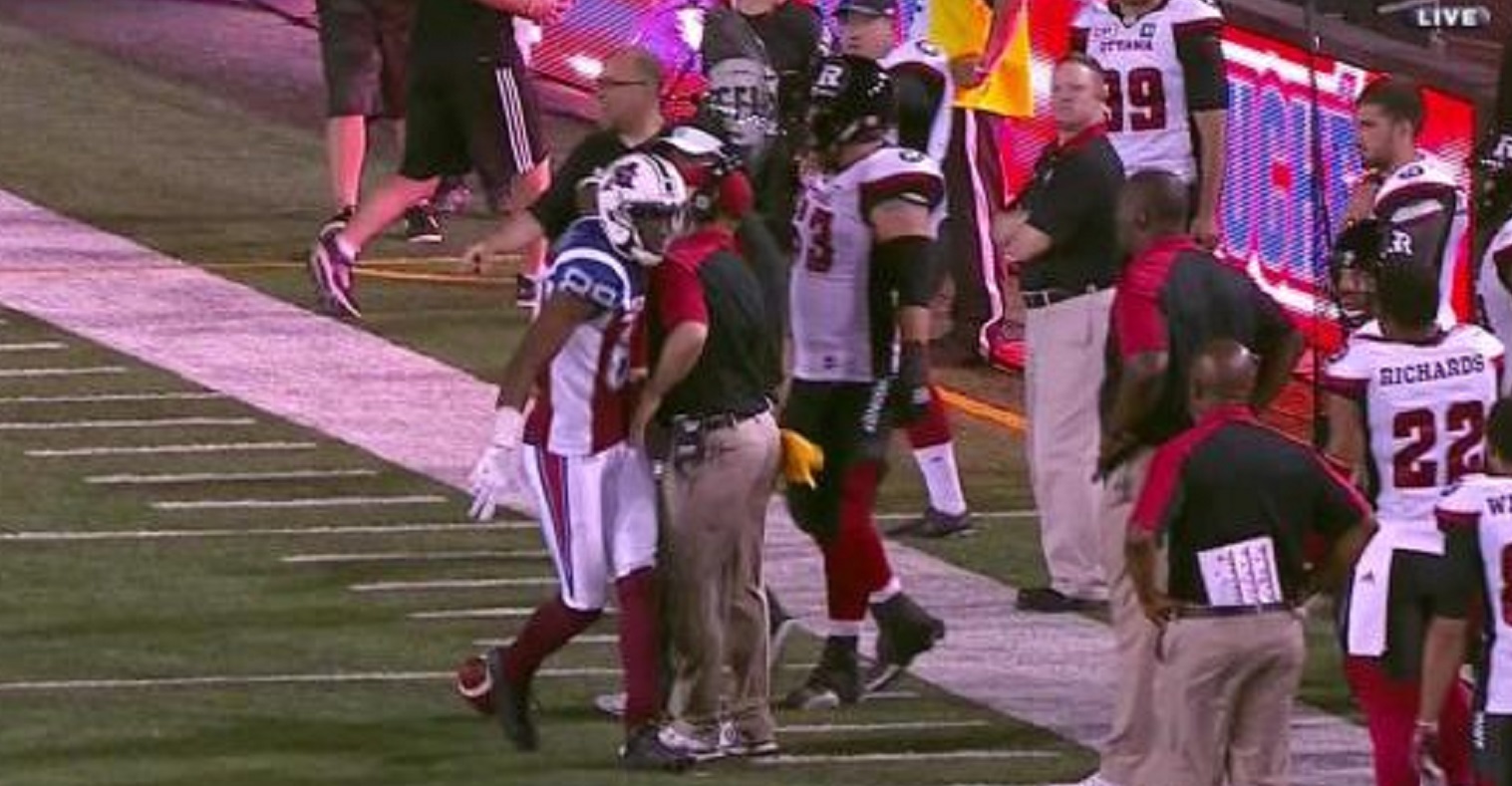 Duron Carter, son of Pro Football Hall of Fame wide receiver Cris Carter, was in the middle of a scuffle after celebrating a touchdown during a CFL game between the Montreal Alouettes and the Ottawa Redblacks on Thursday.
Carter, a wide receiver for the Alouettes, caught a touchdown with 7:25 left in the third quarter then ran toward the Redblacks sideline. As he began talking to the opposing players on the sideline, he bumped into an Ottawa coach, knocking him over.
Redblacks players confronted Carter, who continued to talk while walking up the sideline. The officials separated the players and ejected Carter, who took off his helmet and began yelling at the fans.