Craziest moments in NFL history: James Harrison body-slams a Browns fan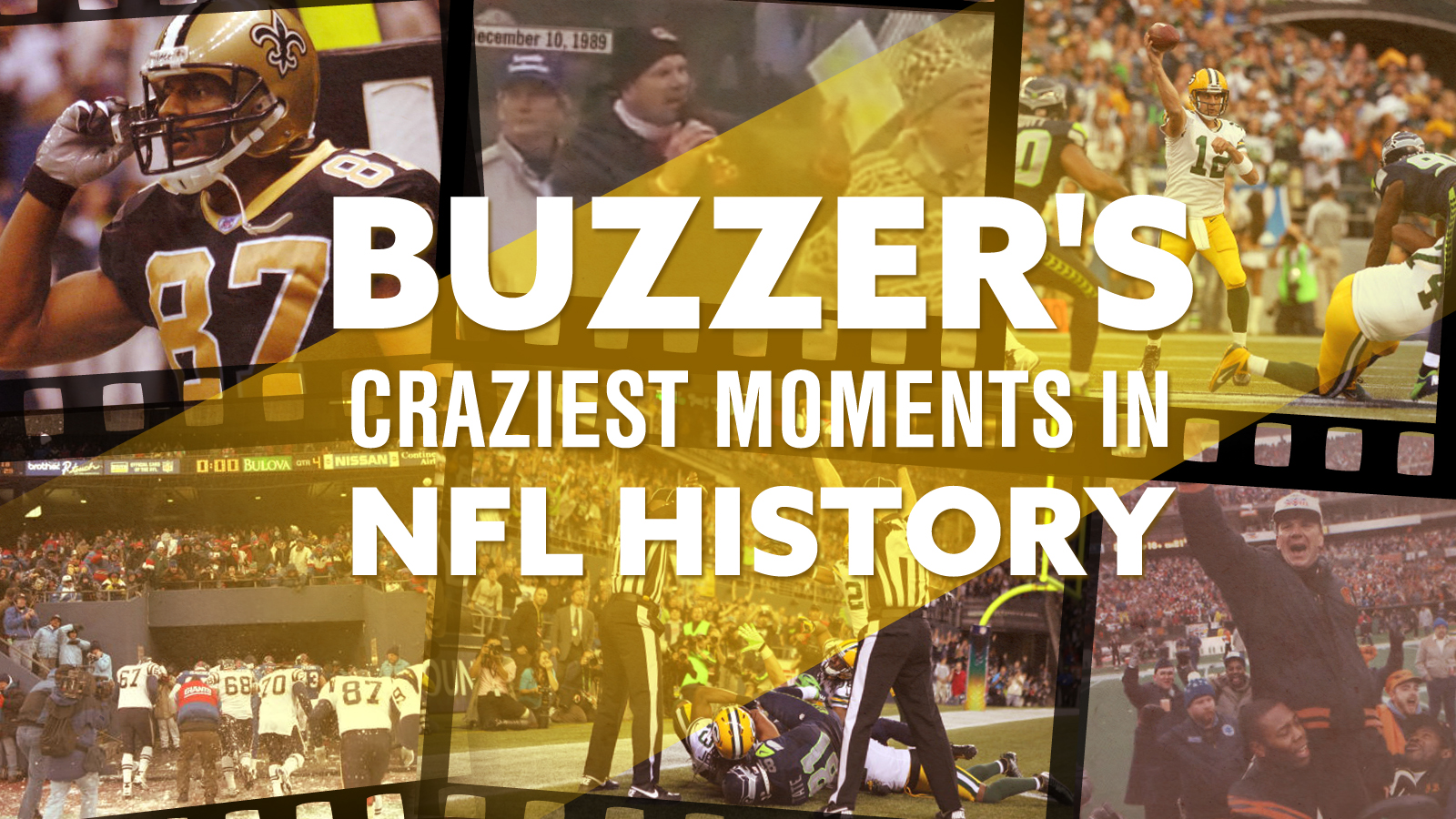 We're having difficulty containing our excitement for the start of the NFL season. In an effort to cope with that delirium, each day from today until the Sept. 4 kickoff, the Buzzer will post about one crazy moment in NFL history. "Crazy" is subjective, so what does that mean here? In this series we won't be highlighting the most outstanding plays or statistical feats — but those plays that make your jaw drop and cause you to blurt out, "Holy $*%", that was crazy!"
Get all of The Buzzer's previous "Craziest NFL Moments" here.
Early in linebacker James Harrison's career spent terrorizing quarterbacks and AFC North offenses, the longtime Pittsburgh Steeler tackled a Cleveland Browns fan sober.
It was Christmas Eve in 2005 in Cleveland, toward the end of a 41-0 shellacking by the Steelers.
December beatdowns by divisional foes tend to result in massive beer consumption. That's when a fan man named Nathan Mallett, 24 years old at the time and displeased with the product on the field, slipped past security and ran across the playing field with this arms waving
"I had a little too much to drink, and one thing kind of led to another" Mallett said. "The next thing I knew, I was staring up from the ground, at James Harrison."
Yikes. Watch Mallet's jaunt end when Harrison decided to take the matter into his own hands. Bonus: This re-mix has some weird music.
"I didn't really feel anything," Mallett said. "I was just kind of shocked and confused about what happened. It wasn't until a couple of days later that I woke up a little bit stiff."
Mallett's stunt got him banned from Browns games for five years plus probation. During that time he checked into rehab and said he "kind of got some things changed around in my life." According to Cleveland.com (in a 2011 story), Mallett had remained sober. Good for him.
In an interview shortly after the incident, Mallett seemed mostly upset that the Browns had gotten bludgeoned by the Steelers.
A huge NFL fan, the judge really hit him where it hurt with the few days of jail time: She made him serve it over Super Bowl weekend.
The Steelers won that game, though, so the judge probably did him a favor.
Note: Thanks to commenter quiptown89 for suggesting this one for this series. Obviously a great and worthy pick.
Get all of The Buzzer's previous "Craziest NFL Moments" here.