Craig Sager Jr. shares inspirational photos prior to donating bone marrow to father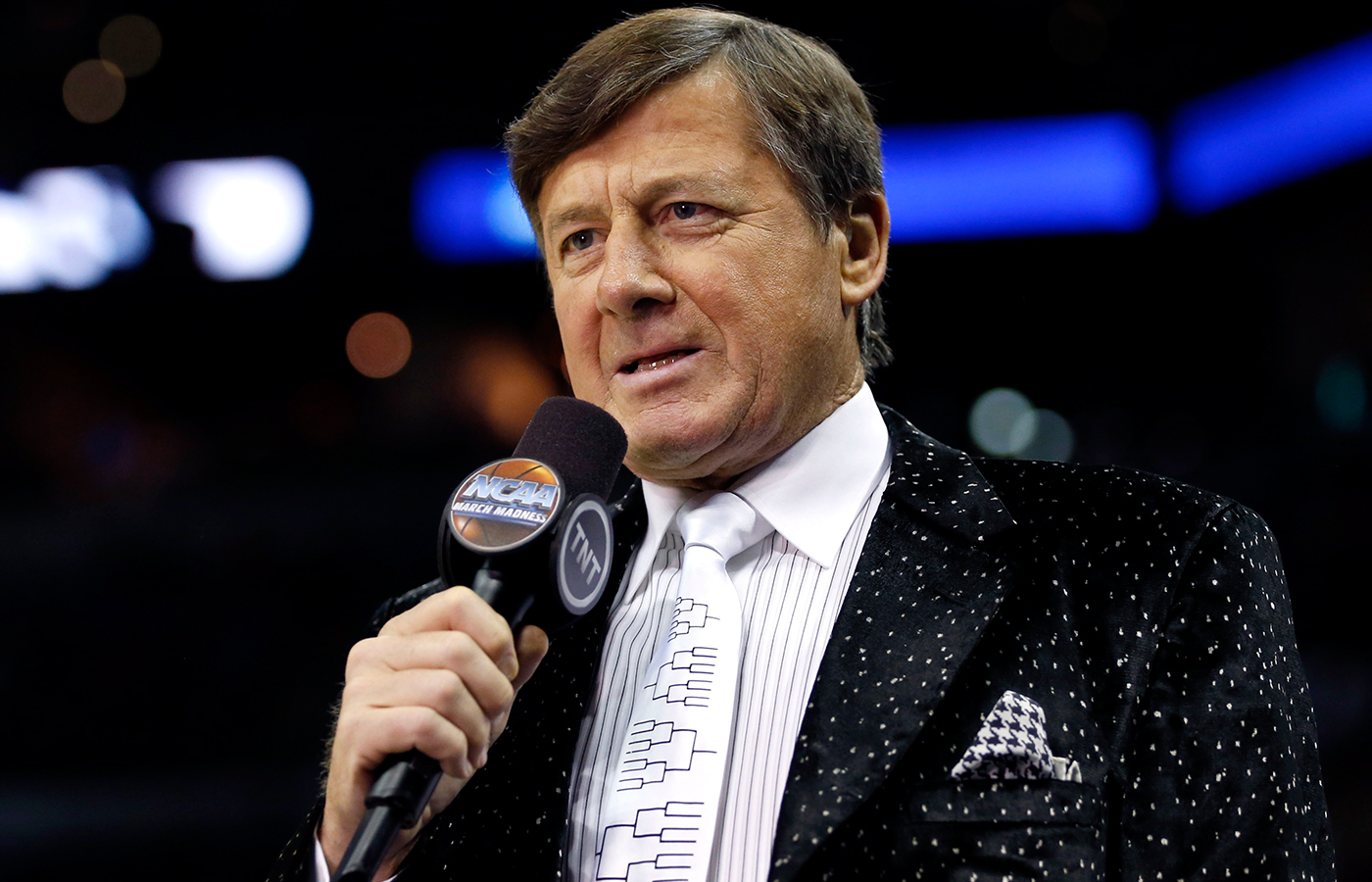 Longtime Turner Sports reporter Craig Sager was scheduled to receive a bone marrow transplant from his son Friday.
Sager was diagnosed with leukemia in April and underwent three weeks of chemotherapy before returning home in early May.
He has long covered basketball for Turner Sports, including "The NBA on TNT" and the NCAA tournament.
Sager also appears on TBS' MLB postseason coverage and has previously reported at the Olympics and the World Cup.
During his illness, Sager has been receiving an outpouring of support from well-wishers including San Antonio Spurs coach Gregg Popovich, plus "NBA on TNT" colleagues Kenny Smith, Ernie Johnson, Shaquille O'Neil and Charles Barkley, among others.
Meanwhile, Sager's son, Craig Sager Jr., has been using Twitter to update followers on his father's condition.
1 mile of laps & all smiles the day before the transplant. You did your part chemo. Now it's my turn 👊#GetWellSager pic.twitter.com/MIm4kt1Ez2

— Craig Sager II (@CraigSagerJr) July 2, 2014
Being naturally stubborn & impatient doesn't matter when you've got perseverance pulling you through🙌 #KeepFighting pic.twitter.com/nAynNUmxAE

— Craig Sager II (@CraigSagerJr) July 2, 2014
A BIG Sager Thank you for being there every step of the way! 🙏 ✔Keep checking those days off pic.twitter.com/FC5q8bFqmf

— Craig Sager II (@CraigSagerJr) July 3, 2014
My Dad has written a lot of thank you notes lately, but it'll be hard to beat this one. #BrothersForLife pic.twitter.com/khCIvBTbFe

— Craig Sager II (@CraigSagerJr) July 3, 2014
My epic T-shirt for the hospital tomorrow. 😅 Big Thanks to @twillandprint 👔 #GETWELLSAGER pic.twitter.com/y4Jav6iFNd

— Craig Sager II (@CraigSagerJr) July 3, 2014
We did it! 1.5 liters of bone marrow successfully transplanted & Team Sager gets discharged at the same 🙌 #perfect pic.twitter.com/GAlQPiit8b

— Craig Sager II (@CraigSagerJr) July 3, 2014