CM Punk goes after WWE over association with Susan G. Komen
The WWE annually teams with Susan G. Komen during Breast Cancer Awareness month by donating portions of sales to the foundation.
On this week's edition of "Monday Night Raw," the WWE paid tribute to several breast cancer survivors by bringing them in the ring and having superstars John Cena and Roman Reigns talk about their heroic battle while every other wrestler looked on from the ramp way.
It was a special moment that generated standing ovation from the crowd.
Shortly before the segment, former WWE superstar CM Punk decided question the WWE's association with Susan G. Komen by tweeting this to his 2.4 million Twitter followers.
If you're going to give money to a company that claims to raise money for finding a cure for cancer, please do some research.Komen is a scam

— Coach (@CMPunk) October 6, 2015
Punk faced major backlash from people who felt he just came off as a bitter ex-employee.
This just caused him to get even nastier.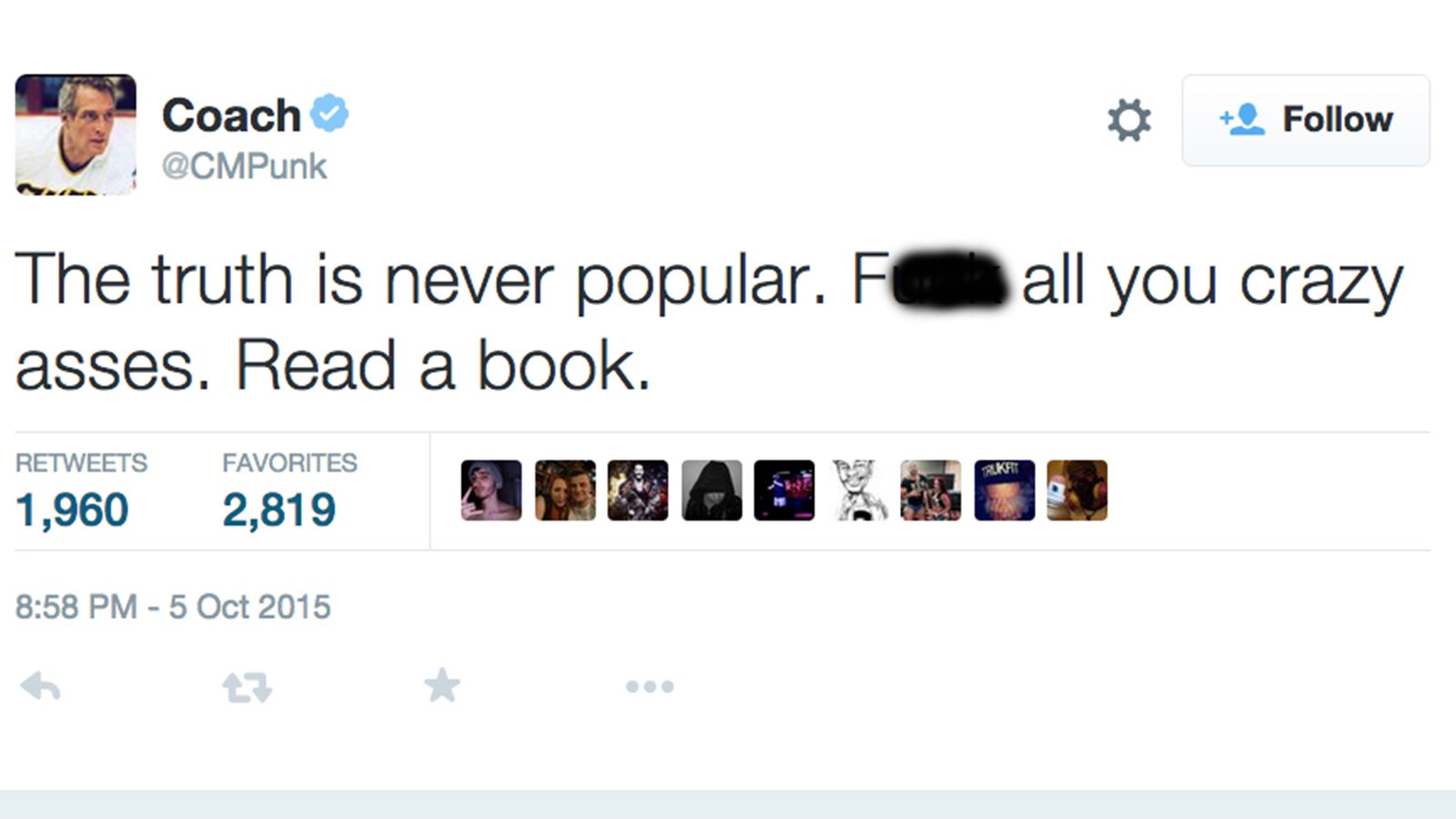 Of course, Twitter and the Internet never forgets anything, so Punk was quickly reminded that when he was collecting a WWE paycheck, he had no problem with the connection with Susan G. Komen.
@CMPunk pic.twitter.com/BHF2dS6p9H

— Tonzeira (@WellitonKings) October 6, 2015