WATCH: Fan makes CM Punk tribute video set to Taylor Swift hit
CM Punk's WWE contract expired last week, thus signaling the end of his tenure with the company — for now.
This IS professional wrestling, so we have to say "for now" because chances are he'll back one day.
Anyway, Punk, who had left the WWE in January under mysterious circumstances, took to Twitter that day to send a thank you to all his fans.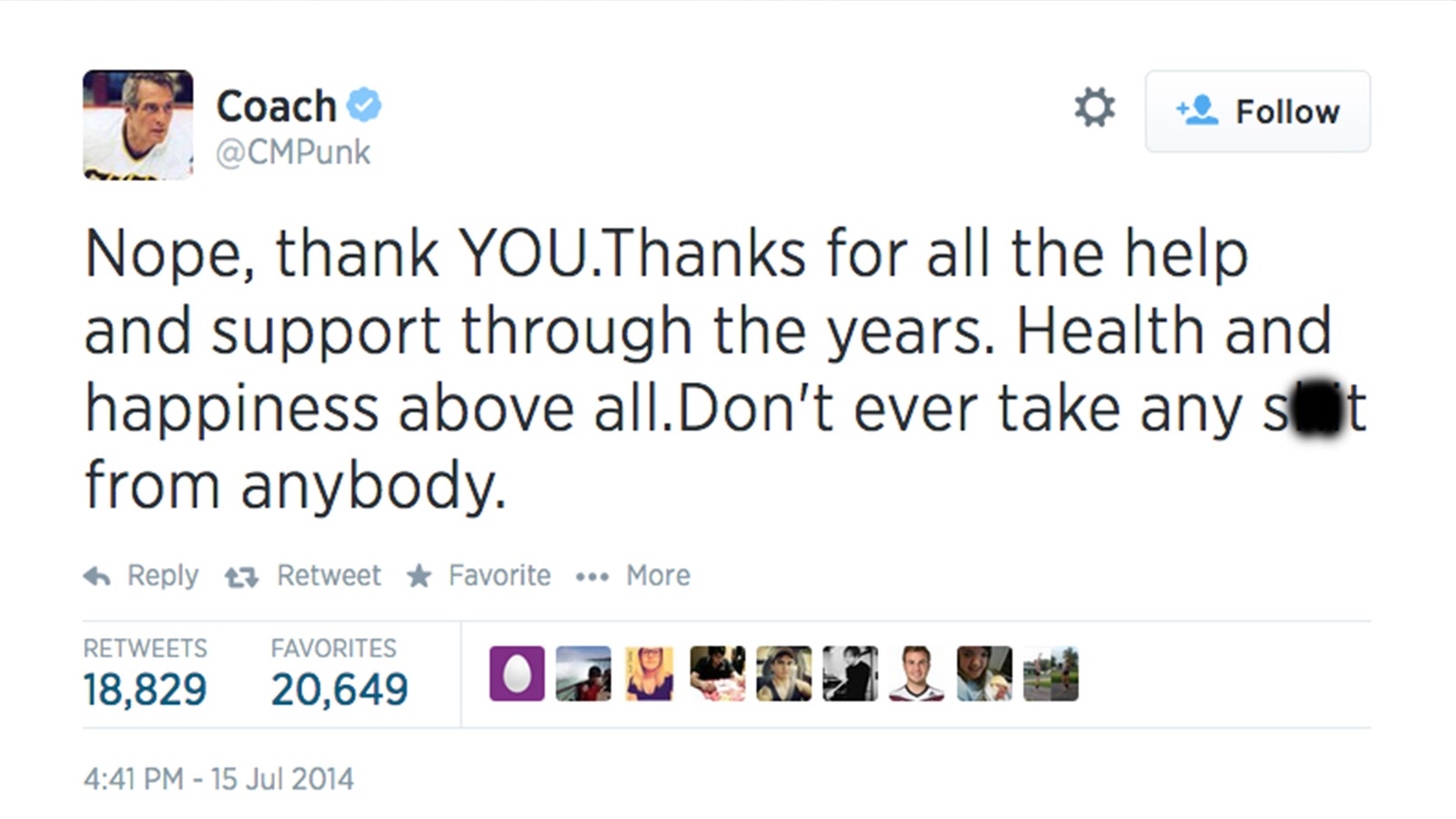 Now, one fan has given something back to Punk: A tribute video set to Taylor Swift's "We Are Never Ever Getting Back Together."
(Hat Tip: Reddit)