Clippers official website sends message after Sterling ban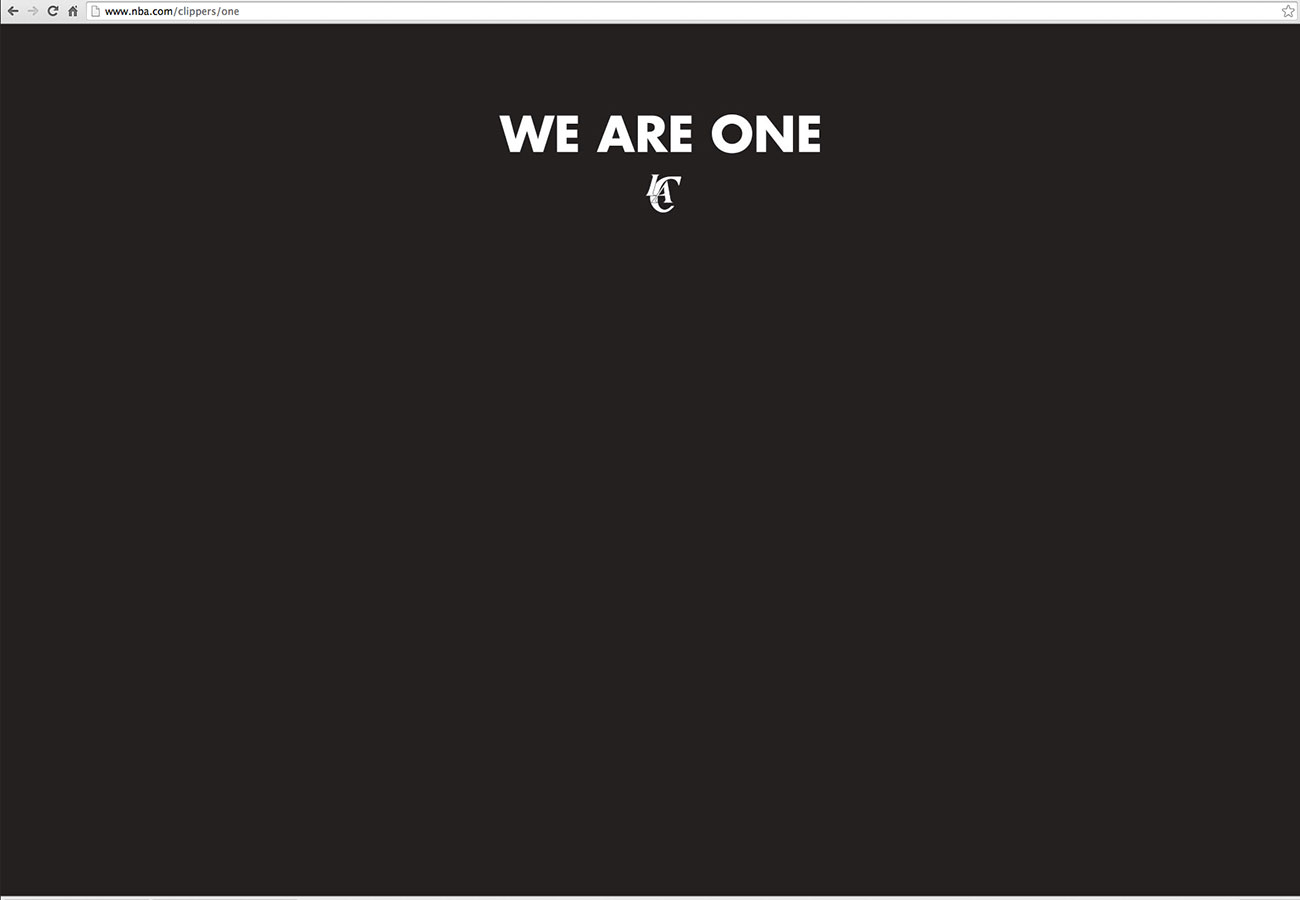 With commissioner Adam Silver's historic announcement Tuesday afternoon that Clippers owner Donald Sterlling would be banned for life over racist statements that became public over the weekend, the team's official website made a simple, yet powerful statement.
If you logged on to Clippers.com, the site redirected to a page with a black background with only the message, "WE ARE ONE" and the team's logo on the screen.
No other links or sections were available on the site.
The team also released the following offical statement:
"We wholeheartedly support and embrace the decision by the NBA and Commissioner Adam Silver today. Now the healing process begins."